Realistic Barbie Reaches A Huge Milestone: She Got Her Period!
September 22, 2015 — 14:57 PM
Getting your period can be a traumatic event if you aren't expecting it. You might be scared because, wow, that's a lot of blood! And because no one really talks about it, you might feel embarrassed, too.
Lammily — the "realistic Barbie doll" created by research-based artist Nickolay Lamm with the proportions of the average 19-year-old woman — can now help with that.
Just like the typical post-pubescent girl, she gets her period and accessorizes with pads.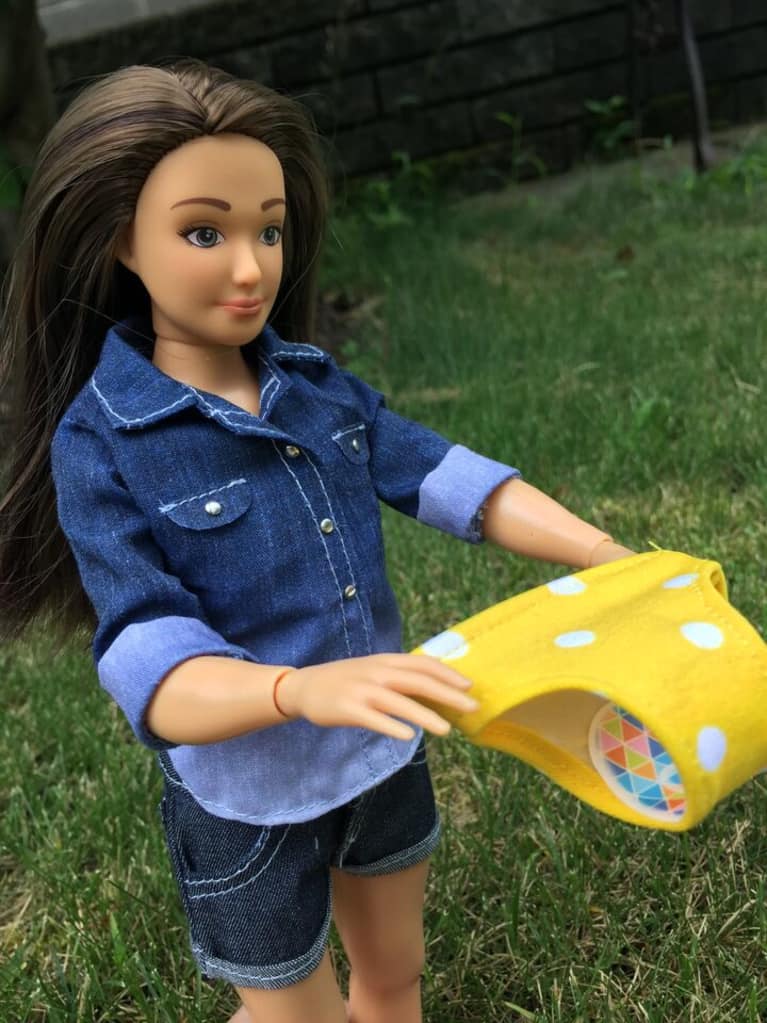 Though the average worman spends about 6 years of her life on her period, menstruation is still a taboo in our society.
"I just don't think that something as core to a women's life and health as menstruation should be seen as embarrassing in any way, shape, or form," explained Lamm in an email to mindbodygreen. If it weren't for menstruation, I wouldn't even be alive right now! So why not celebrate it, why not make it as accepted as any other bodily function?"
And that's exactly what Lammily's "Period Party" does. A fun and disarming way to introduce kids to menstruation, the package includes an educational pamphlet on menstruation, a pair of underwear, colored pads and liners stickers, and a calendar with dot stickers.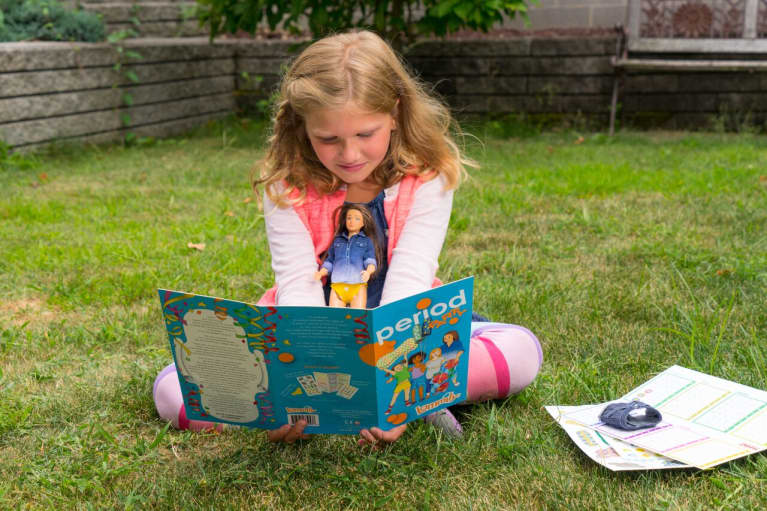 Lamm hopes to start an open and positive conversation about periods — instead of that super awkward "the birds and the bees" lecture (parodied in the video below), or worse yet, no discussion of them at all. For that, we are grateful.
Photos courtesy of Nickolay Lamm