Yoga Mats for Kids! The Little Yoga Mat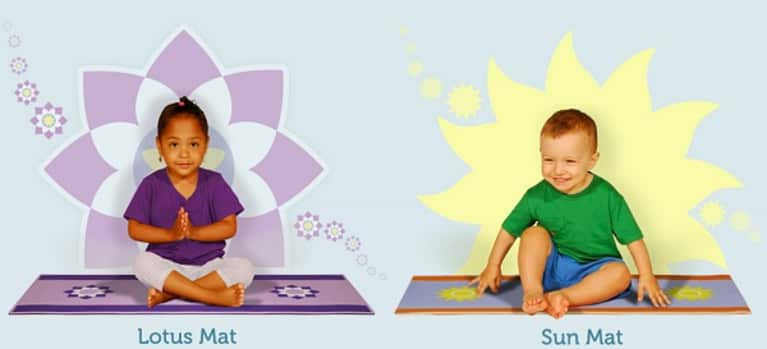 I love yoga for kids and I love eco-friendly products that are designed well, so I immediately fell in love with The Little Yoga Mat (and I don't even have any kids!)
The right sized mat makes all the difference, and just like I need an extra-long mat at 6'7", a child is going to need the right sized mat as well. Enter The Little Yoga Mat, which is approximately 1/4 the size of an adult mat. The mat is biodegradable, recyclable, hypoallergenic, PVC and lead-free -- and at $25 it's a bargain.
The company, founded by Jensen Wheeler Wolfe, launched with two mats -- the Lotus Mat and the Sun Mat (cute names, right?). Jensen is a mompreneur/yogi, who gave birth to her first child at age 45! And yes, in speaking with Jensen, she credits her yoga practice with helping her get pregnant.
Namaste to yoga helping women get pregnant and namaste to these adorable, functional, and eco-friendly mats!
You can check out The Little Yoga Mat on Facebook or at TheLittleYogatMat.com.
Bonus photo of Jensen's 'Half Moon Pose with Falling Star':