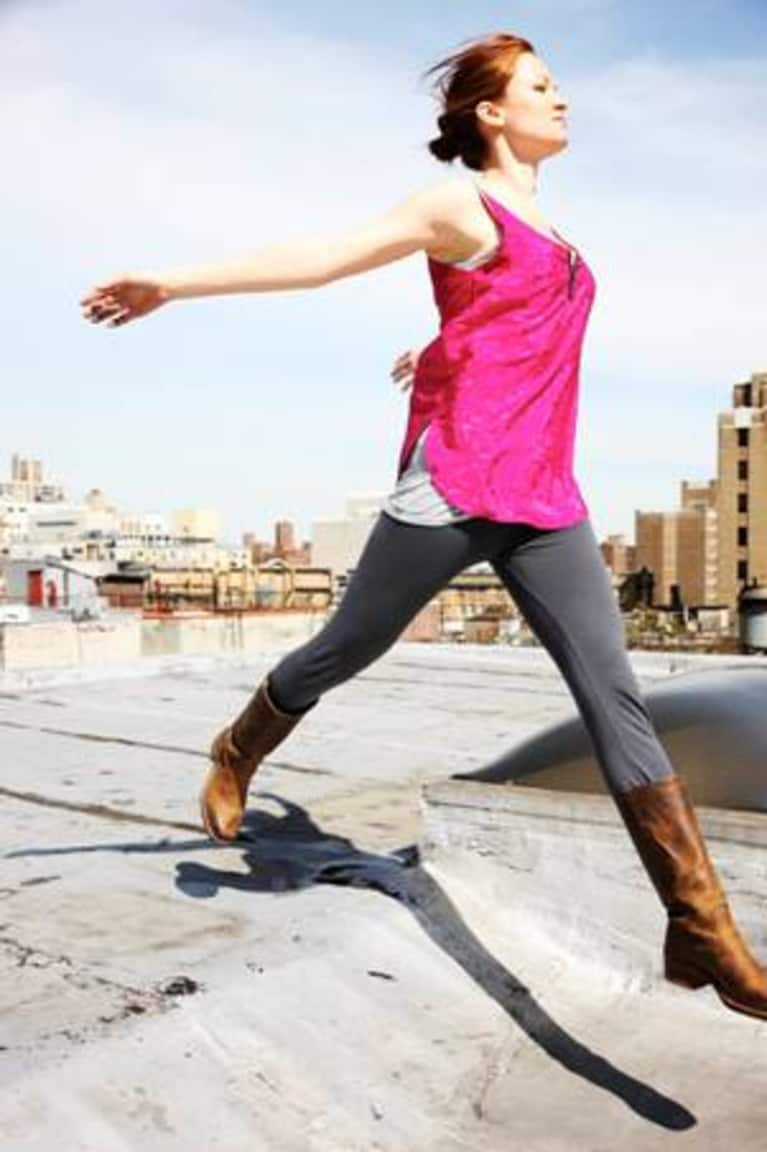 Maybe you started exploring yoga because of a physical injury or a broken heart. Maybe you wanted to become less stressed, stronger, more at peace. These are all awesome reasons to get on a yoga mat, and often one intention sparks many more. But what about the intention to become more creative? To move through writer's or artist's block with sun salutations and breath, to clear your mind and get in touch with something bigger that you can create from?
I've discovered yoga is great for creativity. When I think back to the beginning of my yoga journey (as one of my teachers Dana Trixie Flynn calls it, the "spiritual rollercoaster" which brought me to yoga) I realize it was creativity that really perked up my inner ears and got me to stop and listen to Yoga. After my first yoga class I was struck by how great I felt in mind, spirit and body, and also how creative I felt. I remember going home and writing for hours, sort of shocked that I was in the mood to do so. The yoga practice had gotten me out of my own way long enough to have new ideas, and the stamina to see them out.
Today yoga and meditation are big parts of my creative practice. And the proof is in the vegan pudding: this year I am publishing two books (Om Schooled, about teaching kids yoga, and Always Moving, a collection of poetry spanning ten years and with many yoga/meditation poems). Yoga keeps me renewed and excited about both, as if the yoga practice turns over my brain cells, fills up my inner battery with good charge and takes me beyond myself to see Big Pictures. I've also fallen in love with photography, in particular taking yoga portraits, and was recently named an "Up and Coming Poet" by Oprah magazine. I'm sure yoga helped in all that, too, somehow...perhaps in keeping me clear enough to write even during difficult times. The dance I feel between yoga practice and creative practice is exciting and more and more seamless. I hope to pass on this creative experiment to the kid yogis I teach, and I encourage you to check out yoga yourself to keep creatively awake!
Five Ways Yoga Helps Creativity:
1. Yoga teaches you to test your boundaries, be brave, get know yourself and express it, just like art. 
2. Yoga teaches joyful discipline, and art-making/writing needs that to see the light of day.
3. Yoga is a practice of being present, and whether writing or making art or making your day artful, its helpful to be in what you're doing fully and completely and then let go of it when you're not (aka how to avoid burnout).
4. Yoga gets you out of your head and into your body/breath/spirit so when you get back into your head its different in there. We are way more than our minds, and we need to be experientially reminded of that. The breath is a bridge to other places.
5. Yoga reminds us to plant seeds and let go of the results. Making art is similar. You do the best you can, but have to let go a lot, too.
It seems counterproductive, but taking an hour or 90 minutes out the day for a yoga class, or a few minutes for meditation, actually seems to give more time (it's like yoga magic!). I'm feeling pretty convinced that whether your creative practice shows up in your business, your hobby, your role as a parent, partner, sister, brother (we are all really artists, creating our lives every day) yoga is a tool in the creative tool box. Actually, maybe it's the toolbox itself!