5-Ingredient Butternut Squash Soup
Eating this delicious, vegan-friendly soup is the perfect way to warm up on a cool fall night. It's also a great recipe for apple-picking season, as I like to add sliced apples for a tasty twist.
I find steaming the squash much easier than roasting it in the oven, but you're welcome to roast it if you prefer.
5-Ingredient Butternut Squash Soup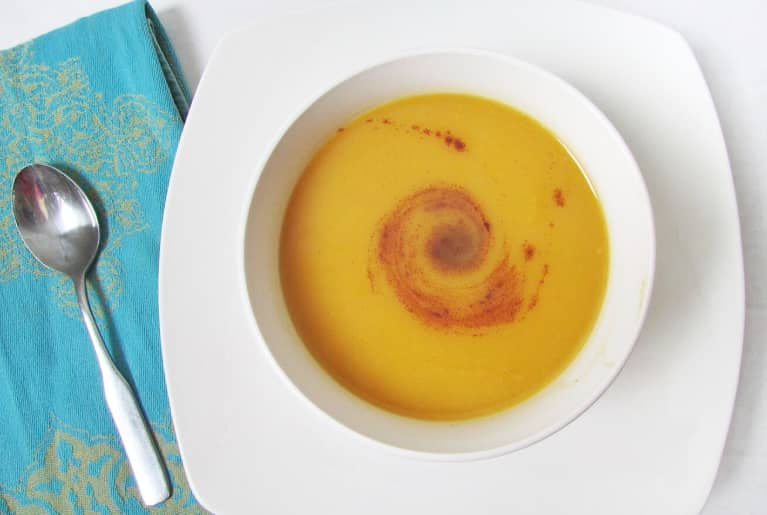 2 cups sliced butternut squash
1 cup coconut milk
½ cup sliced apples
1 tbsp. coconut palm sugar
Sea salt and cinnamon for seasoning
Preparation
1. Line a pot with 1-2 inches of water, add squash, and cover. Steam over medium heat for 10-15 minutes until squash is soft.
2. Combine squash and coconut milk in a blender and blend until pureed. Heat squash mixture in a pan over medium heat, then add sugar and stir for 2-3 minutes until sugar is melted.
3. Season with salt and cinnamon and stir for another 2-3 minutes. Transfer to serving bowl and top with sliced apples.
Photo courtesy of the author