17 People Who Were Into Wellness Before It Was A Thing
September 23, 2015 — 9:50 AM
Today, a morning green juice is almost as ubiquitous as a cup of coffee. It's hard to remember a time when we weren't concerned with eating organic foods, exercising daily, and aiming to embody a healthy lifestyle, day in, day out.
Before wellness was a term used in our everyday lexicon, there were the "pioneers" of the movement. These twelve people advocated a cleaner, more conscious way of life before it was the cool thing to do. So take a minute today to raise your kombucha to these trendsetters, for making healthy look so cool.
Hero image courtesy of Robert Sturman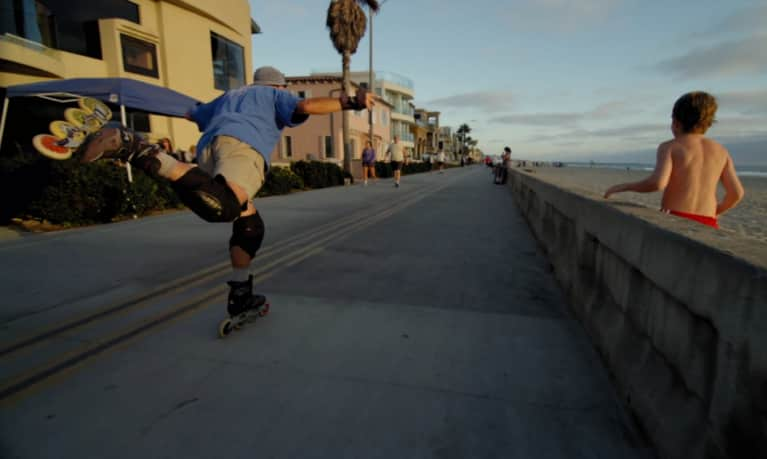 Dr. John Kitchin, or Slomo, became a household name last spring when a documentary about him won accolades at the South By Southwest Film Festival. Slomo is a popular fixture on San Diego's Pacific Beach, where he roller skates the day away. His mantra? Do what you want to do… Which led him to close his neurology practice 15 years ago, and move to the beach. He glides down the boardwalk, in slow motion, on one leg, on roller blades, and is truly happy, doing exactly what he wants — and inspiring everyone on Pacific Beach to do the same.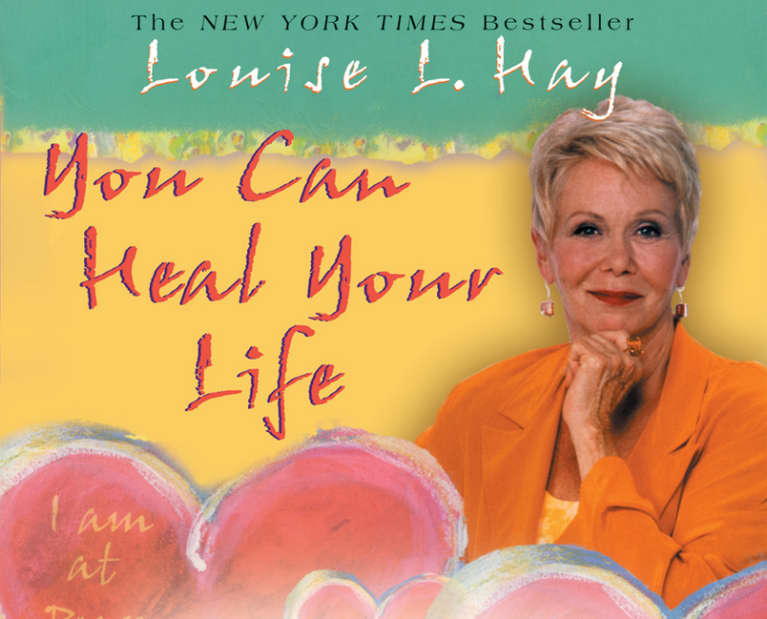 Hay coined the now-popular catchphrase "mind-body connection," with her bestselling book, Heal Your Body, published in 1976. Her follow-up title, You Can Heal Your Life, was a huge hit — selling 50 million copies, globally. In these books, Hay focused on how our emotional issues can sometimes manifest into physical ones, and how positive thinking can change lives.
She turned her knack for self help into a viable business with her publishing company, Hay House, Inc., which started in her living room and grew to include notable authors like Dr. Wayne Dyer, Dr. Christiane Northrup, Joan Borysenko and more. Today, she continues to inspire with her books and website.
Photo courtesy of Amazon

Gary Player, 79 years old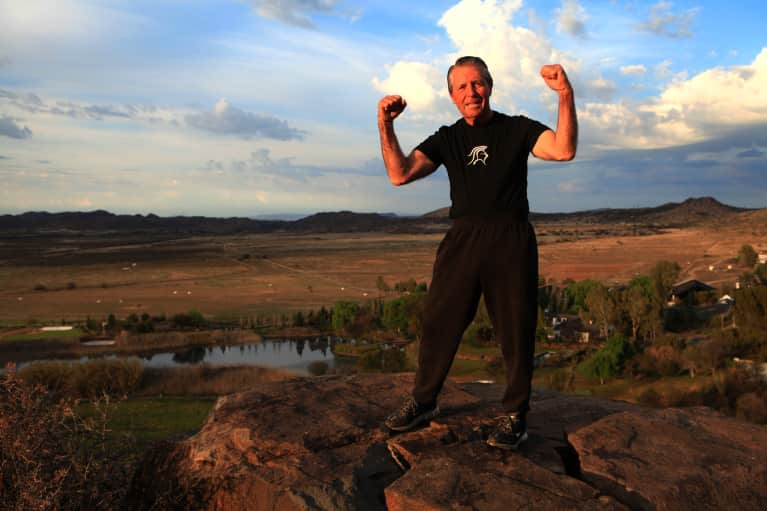 This golf legend, known for his all-black outfits, has won nine major championships and 165 tournaments around the world — reportedly logging more than 15 million miles between tournaments. According to the World Golf Hall Of Fame, Player had a 27-year winning streak, from 1955 to 1982 when he won one sanctioned international tournament each year. Yet Player would be the first to tell you that he worked for it or as he liked to say, "The harder you practice, the luckier you get."
Photo courtesy of Black Knight International

Many of us started shopping organically in the past 10 – 20 years; J.I. Rodale published Organic Gardening magazine (now Organic Life) way back in 1942, and is considered to be the father of the organic farming movement. With his company, Rodale Inc., he launched Prevention magazine (1950), focused on how to prevent illness by living a healthy lifestyle — a novel idea at that time.
Following his death in 1971, his family took over the business and have continued to expand their health and wellness empire with popular books and major brands like Men's Health, Runner's World, Women's Health, and more.
Photo courtesy of Amazon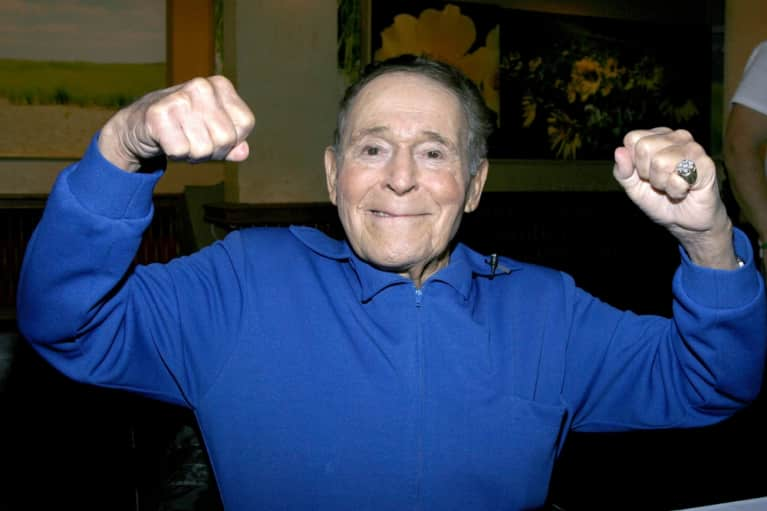 LaLanne was an unhealthy 15-year old kid who heard a health and nutrition lecture and decided to turn his life around. He started working out by lifting weights, which was unheard of at the time — doctors reportedly thought it would give people heart attacks.
In 1936, he opened what is likely the first fitness studio of our time, complete with a juice bar. In 1951, he starred on his own show, The Jack LaLanne Show, on a local station. In 1959, it became a nationwide hit and turned LaLanne a fitness celebrity. He was a guru everyone could relate to — he used household items for his workouts and encouraged women and the elderly to start working out. His impact can be still seen today in the variety of fitness experts and celebrities on our televisions.
Photo courtesy of Shutterstock

Deborah Szekely, 95 years old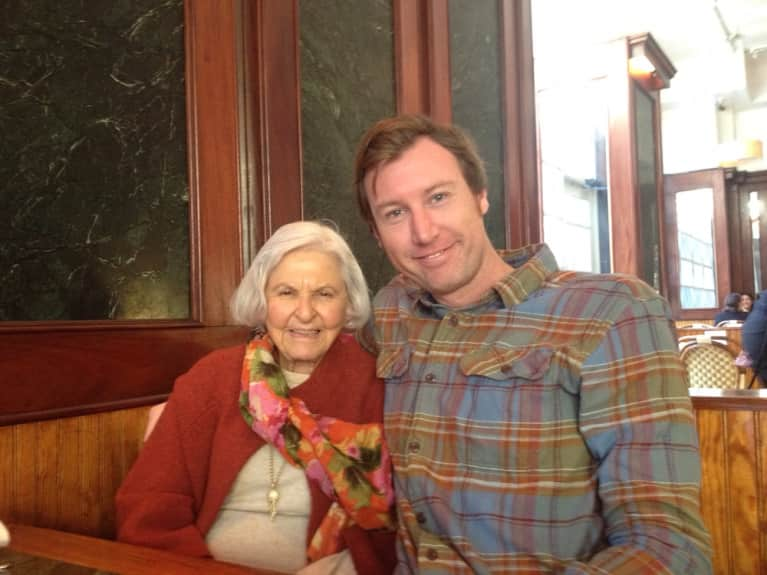 Nicknamed the "godmother of the wellness revolution," Szekely, was introduced to a healthy lifestyle at a young age. In the 1930s, her mother was the vice president of the New York Vegetarian Society, both parents followed a raw food diet, and she helped them tend to their garden.
In 1940, at just 18 years old, she and her husband founded Rancho La Puerta in Tecate, Mexico — better known as one of the world's first "destination spas." But that's not all she's done over the past 70 years — she's served on the President's Council of Physical Fitness (for 25 years), opened another successful spa (The Golden Door), and played in active role in many community service efforts. In her 90s now, she reportedly practices Pilates six times a week and uses a FitBit to track her steps.
Photo courtesy of Jason Wachob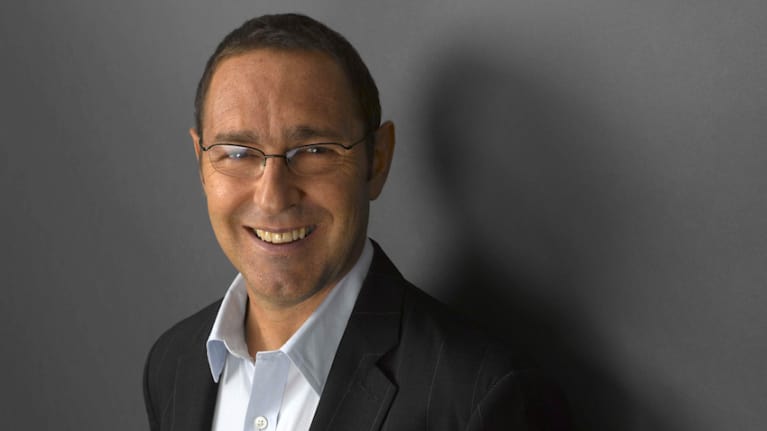 Lipman has created a brand around integrative medicine. After completing his residency at Lincoln Hospital in New York City, he began to research alternative medicines like acupuncture, Chinese medicine, functional medicine, nutrition, herbal medicine, biofeedback, meditation and yoga. He discovered the path to healing was comprised of a blend of all of these methods. Today, he is the founder of the Eleven Eleven Wellness Center, a patient-centered facility helping people get healthy.
Tao Porchon-Lynch, 97 years old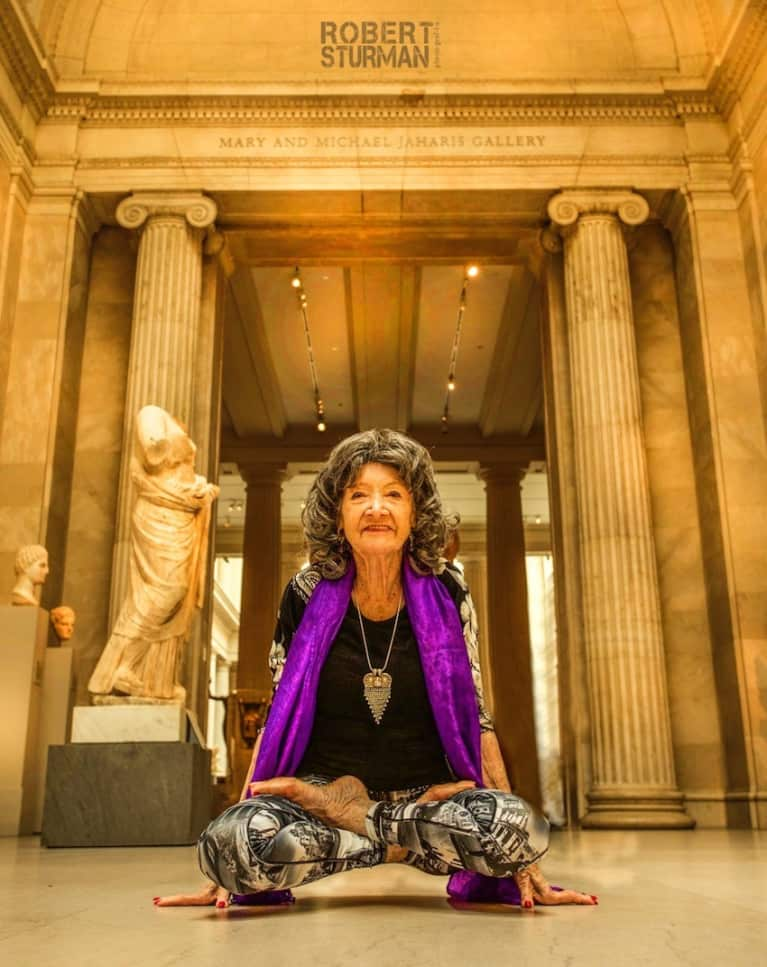 Porchon-Lynch is the world's oldest yoga teacher. She has over 70 years of yoga experience and has been teaching the practice for 45 years — long before there were studios popping up on every street corner. In 1982, she founded the Westchester Institute of Yoga. She's had three hip replacement surgeries, but won't let anything keep her from her yoga practice. She's an inspiration and proof that yoga keeps you young.
Photo courtesy of Robert Sturman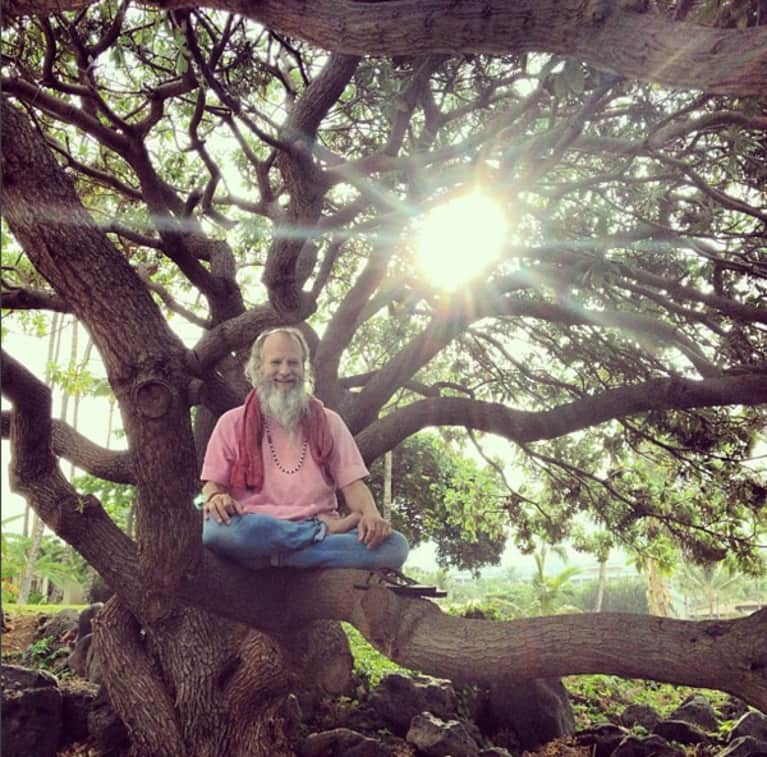 In India, Knoles is referred to as "Maharishi Vyasananda," which translates to "the great seer who sequentially elaborates knowledge blissfully." Knoles became immersed in the world of yoga and meditation in the 1960s — and began teaching both practices before he was 20 years old. Today, he is a master teacher of Vedic meditation worldwide — spreading his message and insight to students, Hollywood execs, heads of state, and more.
Photo courtesy of @thomknoles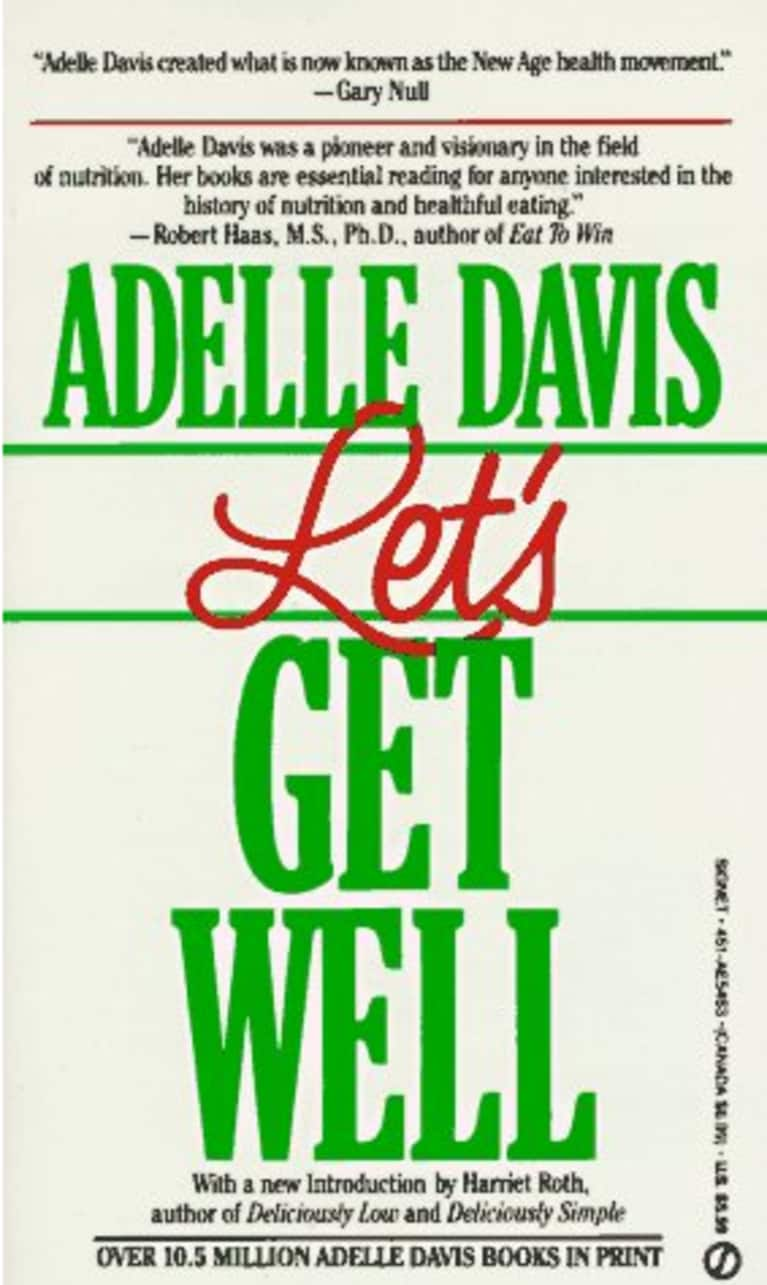 Davis started her career as a nutritionist in the 1920s, but made a big impact with a series of four successful books on food and nutrition: Let's Cook It Right (1947), Let's Have Healthy Children (1951), Let's Eat Right to Keep Fit (1954), and Let's Get Well (1965). These titles have sold ten million copies and made her one of the most well-known nutritionists in the country.
Photo courtesy of Amazon

This Harvard-educated psychiatrist was at the forefront of mindful treatment when he opened The Center for Mind-Body Medicine in Washington, DC in 1991. In 2009, his popular book, Unstuck, helped people find depression relief through food, Chinese medicine, fitness, psychotherapy, meditation, and spiritual practice. His ideals of using these mind-body medicine concepts to treat depression, anxiety, and psychological issues helped to make them more mainstream.
Alice Waters, 71 years old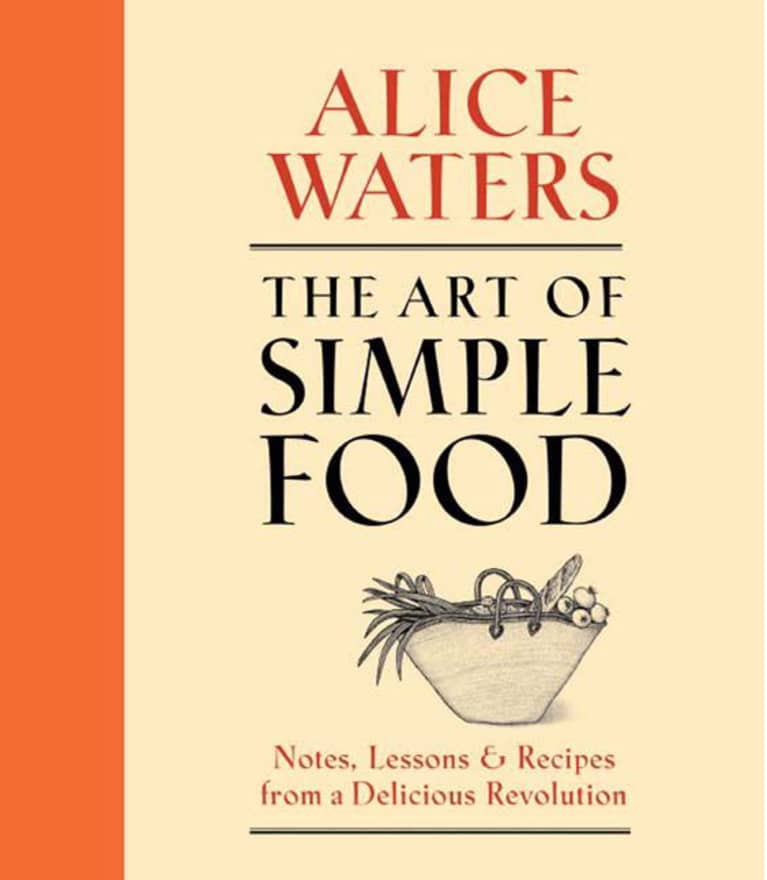 In 1996, Waters, a chef and author, had a desire to a help Martin Luther King Jr. Middle School in Berkeley, CA. This help evolved into what is now known as The Edible Schoolyard. With her non profit, the Chez Panisse Foundation, she helped to create a one-acre garden and curriculum that included cooking and growing food. She is advocate of sustainable agriculture and a food economy that is "good, clean, and fair."
Photo courtesy of Amazon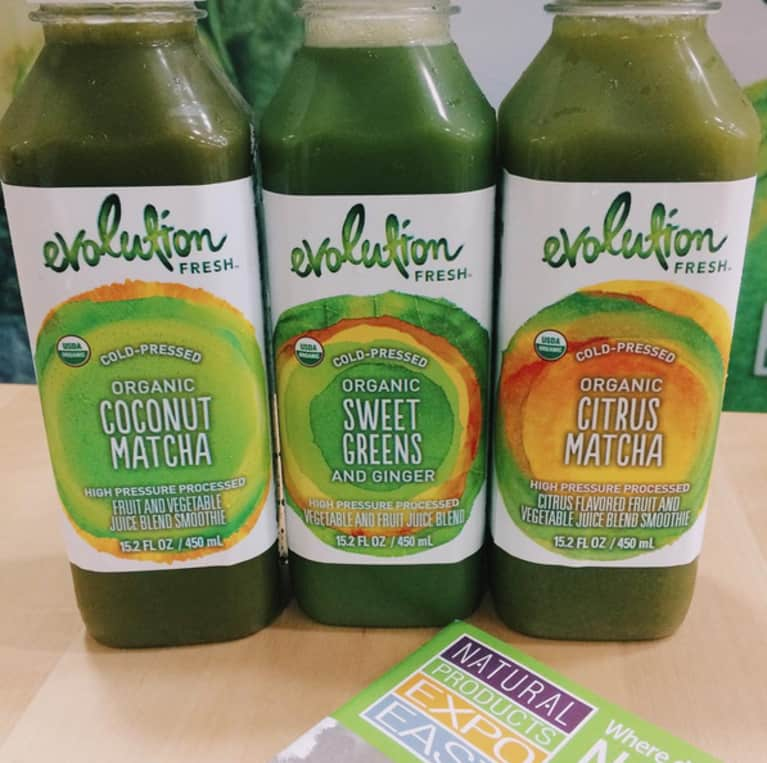 That green juice in your hand started with Rosenberg's big idea. In 1984, he founded his first official juice company, called U-Like Juice. From there, it evolved into Growin' Up Organic (1993), and finally Evolution Fresh in 1995. In 2011, Starbucks purchased the company for $30 million.
Photo courtesy of @evolutionfresh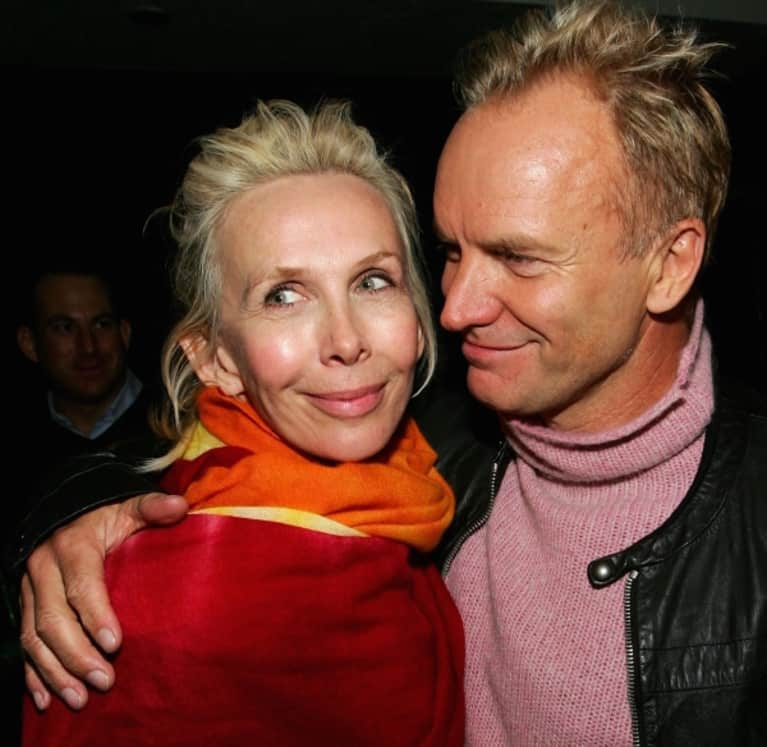 In 1989, Sting visited the Amazon with his wife and were devastated by the destruction of the rainforest. Thus, they founded The Rainforest Foundation, which has expanded over the past 26 years to have a positive impact in over 20 countries in Africa, Asia, Central America and South America.
Photo courtesy of iStock Photos

Dr. Caldwell Esselstyn, 82 years old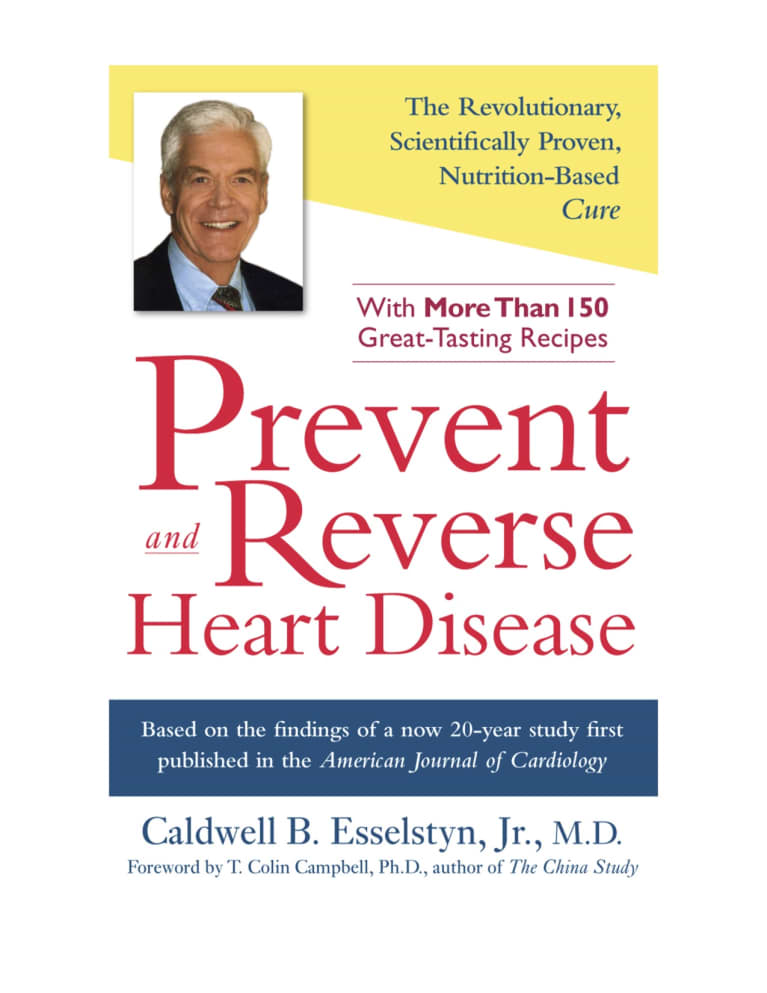 What hasn't this guy done? He was a member of the United States rowing team, and won a gold medal at the Olympic Games (in 1956). He's also a surgeon, who earned a Bronze Star for his work in Vietnam.
Esselstyn has been credited with changing the way America eats. He and his wife have followed a plant-based diet for more than 26 years (no meat, eggs, dairy, or added oils), and he attributes this diet to a heart-attack proof life. He currently directs the cardiovascular prevention and reversal program at The Cleveland Clinic Wellness Institute.
Yvon Chouinard, 76 years old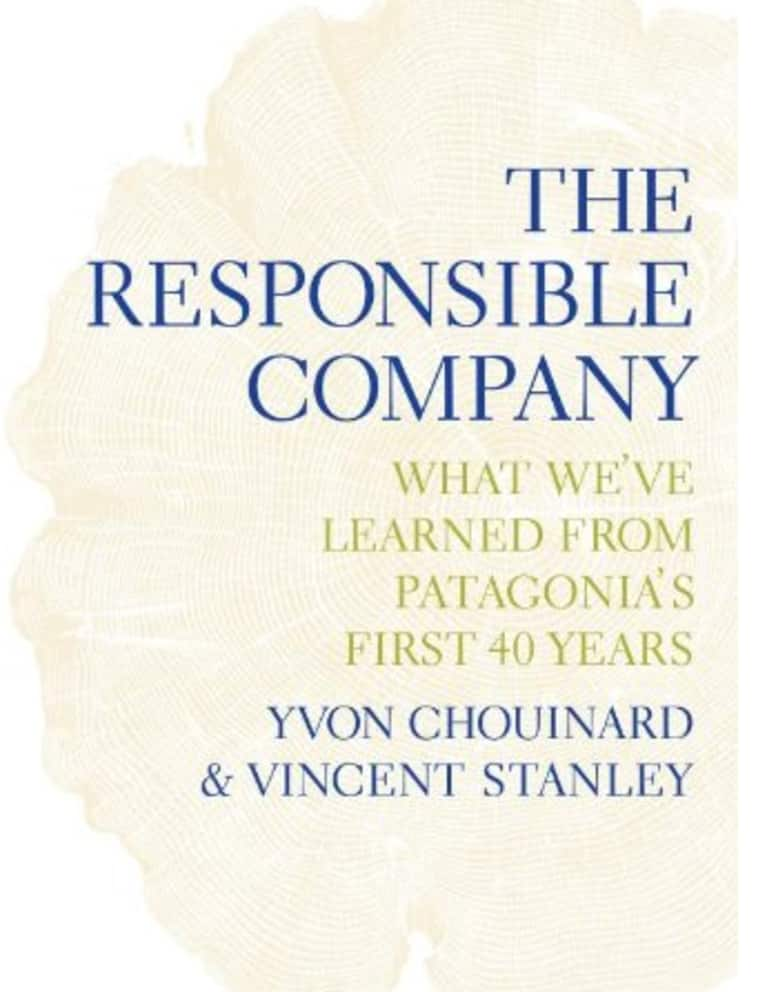 Chouinard started climbing at 14-years-old as a member of the Southern California Falconry Club. When he couldn't find the tools he needed to assist with his climbs, he decided to make his own. What started as a small shop at his parents' house in Burbank, CA, is now known as Patagonia, a worldwide business that makes clothes for climbing, skiing, snowboarding, surfing, fly fishing, paddling and trail running.
Photo courtesy of Amazon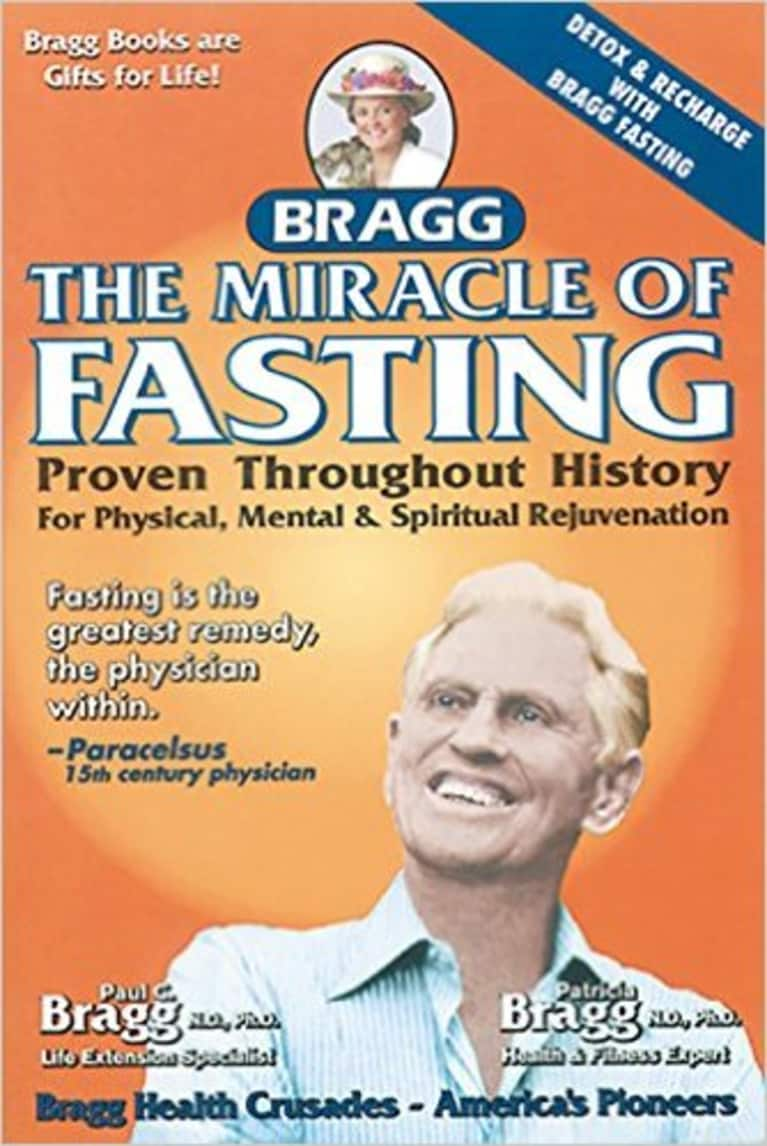 This health enthusiast opened what is thought to be the first health food store in America — which still has an online presence today. He created several health products like herbal teas, apple cider vinegar, vitamin drinks, and much more. Bragg also gave lectures around the country and published health books, one of his most successful was, The Miracle of Fasting, which is still a hot-button topic today.
Photo courtesy of Amazon