6 Health Trends That You Need To Know About
I actually LOVE going for my annual physical.
It's a chance to "talk shop" with my physician. He and I often like to compare the research, readings, and health-related experiences that we've gathered over the last year.
These are conversations that I cherish — and ones I don't often have with others. I understand why discussing the inner-workings of one's "gut biome," the nuances of "fructose metabolism," or entering "meditative states" are not typical exchanges at the dinner table (if people still sit at the dinner table), but perhaps they should be.
Most of us want to feel our best every day, so I'd like to invite you to sit around my metaphorical dinner table to share six of my favorite health movements that show no sign of waning: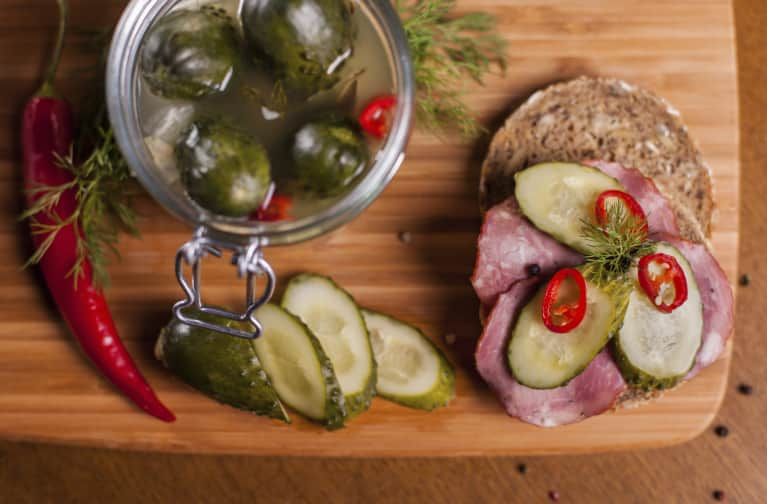 1. Probiotic Foods.
Our gut is home to 100 trillion microbial cells, and scientists and doctors have found that these bacteria are directly linked to our health. Promoting gut health has been linked to everything from curing digestive ailments to reducing anxiety and depression to resolving yeast infections. With this knowledge, we're likely to see more foods in the supermarket touting that their foodstuffs are teeming with "probiotics" or "prebiotics." Some of my favorite sources of probiotics include kefir, sauerkraut, brined olives, and pickled veggies. You can also find them in root vegetables like sunchokes, garlic, onions, chicory root, and jicama.
2. Microbiome-rich beauty products.
A new wave of research focuses on the skin biome — a natural defense that exhibits anti-inflammatory qualities. Research shows that these biomes come with some unexpected health (and beauty!) benefits. Expect to see the bacteria used in more cosmetic ways in the future. "We have active cosmetic and clinical research programs exploring the role ammonia oxidizing bacteria have in skin appearance and skin health," skin probiotic expert Larry Weiss recently said. "The results thus far have been very promising. People are not only reporting less dependence on personal care products like deodorants and moisturizers — but also more balanced, healthier appearing skin."
Just like antibiotics and a poor diet can ravage our gut biome, our skin biome is compromised by the oversanitization of skin. We're already starting to see more and more articles about the downsides of "oversanitation" in our homes and our bodies. My guess is that we're going to start seeing even more safe cleaning products and dermatologists who take a holistic, natural approach to skin issues.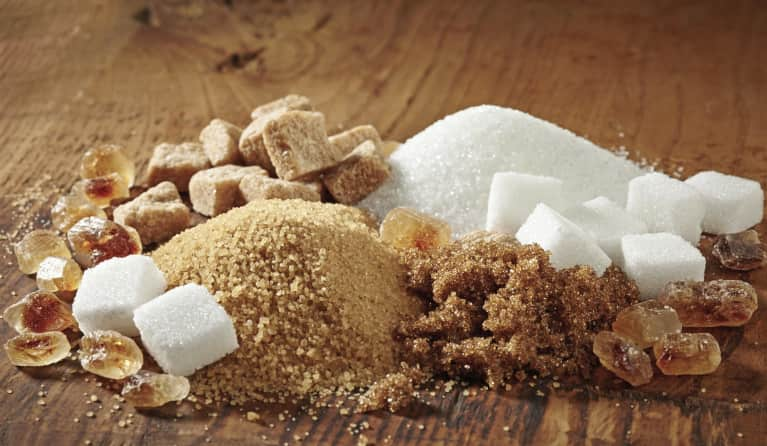 3. Low-sugar foods.
For the past 30 years, we've been told to wage the war on fat. But a growing body of evidence now reveals how much of a misstep this war was for our health. Sugar — that sweet stuff that's present in nearly three-quarters of the products we see on grocery market shelves — is not as sweet as it looks and may be the primary culprit behind the rise of metabolic diseases and non-fatty liver disease. Some brands are already promoting "low sugar" and "7g or less" alternatives, which is a good sign of what's to come.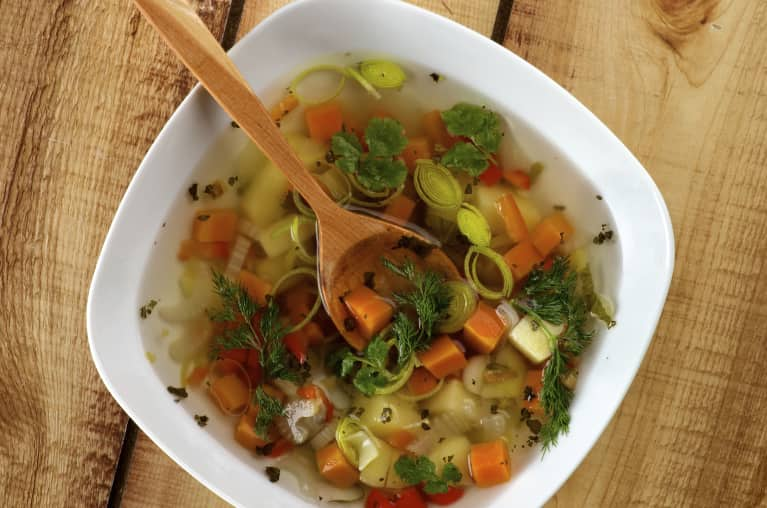 4. Souping.
These days, it seems like everyone is drinking their nutrients; thousands of juice bars, smoothie shops, and brands are popping up across the United States. However, stripping or pulverizing fiber into juices and smoothies has been shown to result in a higher sugar intake. But in our time-crunched world, drinking meals is a trend that's here to stay. We're starting to see some companies like Soupure and The Splendid Spoon fill the juicing gap with soups. Maybe it's time to get out that crockpot and dust off grandma's famous veggie soup recipe.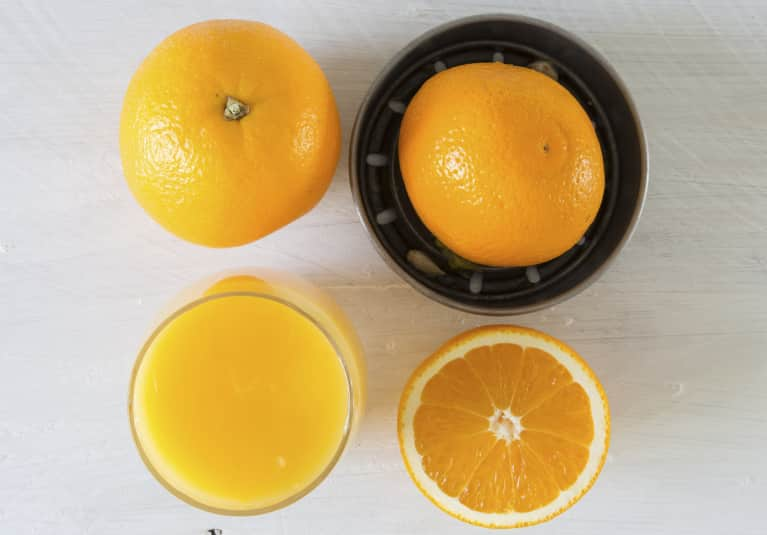 5. A shift beyond calorie counting.
Since Dr. Robert Lustig first uttered his famous phrase, "A calorie is not a calorie," more people have begun paying closer attention to the types of food they eat. Lustig says fiber (or lack thereof) is the "stealth nutrient" that helps dictate how food gets metabolized in our bodies. One whole orange with its pulp and fiber intact, for instance, will pass through our system more slowly, and with a lower calorie count, than that same orange juiced. According to NPR, an 8-ounce glass of juice has roughly the same amount of calories as two oranges. However, juicing fruits and vegetables can sometimes make more of their nutrients available. Information like this might get people interested in personal health and well-being to look beyond the calories.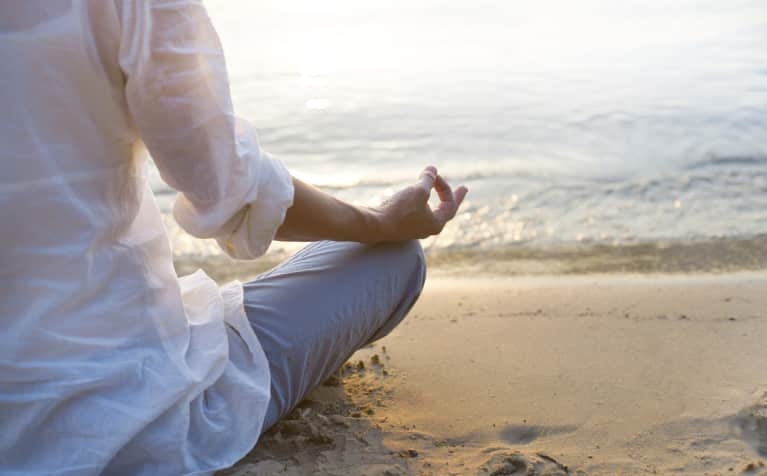 6. Meditation, everywhere.
A few months ago, one of my friends encouraged me to join Medi Club — a group of twenty- and thirtysomethings who come together to meditate. Many groups like this one — centers that promote the benefits of meditation to individuals and corporate clients — are cropping up across the country. Anyone who meditates regularly will speak of the myriad benefits it provides — from reducing anxiety to re-centering oneself — but some of the most intriguing research reveals that there is a correlation between meditation and the reduction of cellular aging. If more studies emerge that point to this "fountain of youth," we'll see meditation become a large part of more people's daily lives.
Images courtesy of Getty Images