6 Fun Ways To Workout Like A Kid
When you were a kid, you likely didn't have to think about fitting in fitness. Your parents may have enrolled you in different sports, or you may have been king of the playground. Whatever you did with your free time was fun — and it didn't feel like a chore, or something to check off of your to-do list.
Thanks to boutique studios, grown-up fitness is fun again with these niche classes delivering exactly what you want: smiles with a side of sweat. Check out these kid-like workouts and see if any are in your area!
For The Bounce House King Or Queen: Trampoline Workouts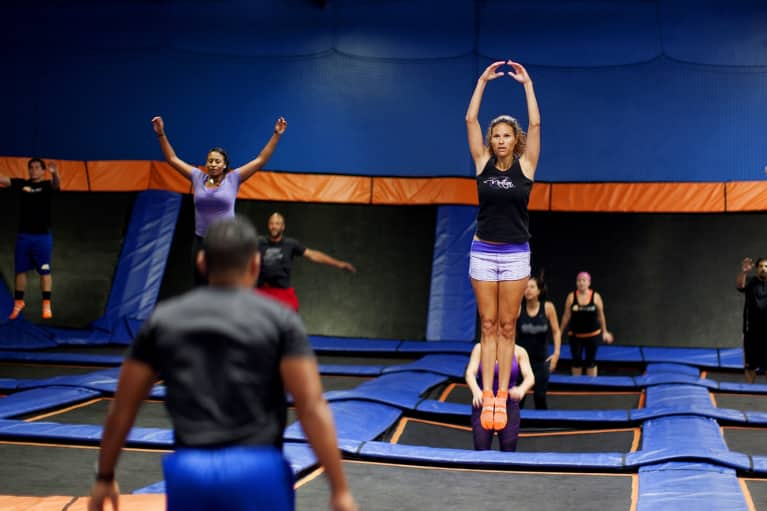 The trampoline-fitness fad started about two years ago, but with trampoline studios like Sky Zone expanding across the country (and internationally), it looks like it's here to stay. Maybe that's because trampolines provide a killer workout — with a serious side of fun. Bonus: It's easy on your joints and muscles, i.e. you'll really feel like a kid again.
Photo courtesy of SkyZone
For The Former Drummer Or Band Geek: PoundFit
The sales pitch says it all: "Drum your way to a leaner, slimmer physique — all while rocking out!" Okay, what sounds better than that? Classes at Pound are full-body "drumming sessions," where you use lightly weighted drumsticks (ripstix) while performing challenging cardio, Pilates, and isometric movements. Ready to start pounding? Check for locations near you.
Photo credit: Mark Sacro
For The Dancers: Barre-Inspired Workouts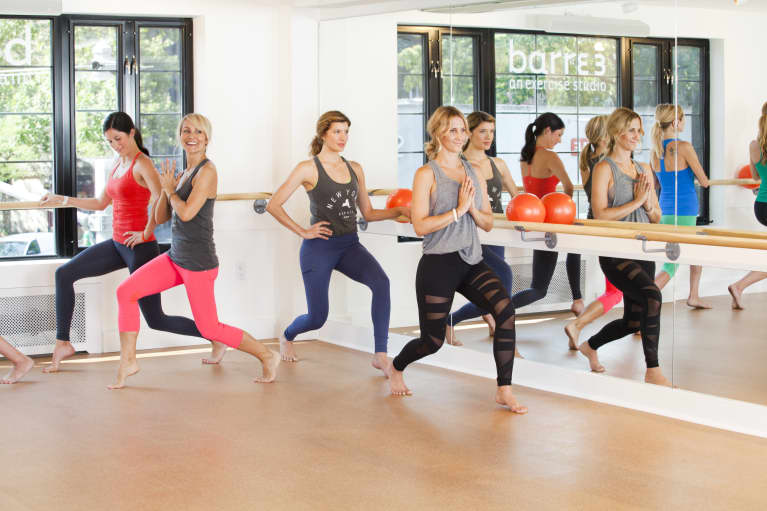 Whether you did ballet, jazz, tap, or hip hop as a kid, you'll likely see the appeal of the new "barre" scene sweeping the nation. Though you don't necessarily learn a dance routine, you use dance-like movements in quick, focused repetitions to really feel the burn. Check out barre3 where you can access barre workouts online or Pure Barre which has 325 studios nationwide.
Photo courtesy of barre3

For The Adventurer: Parkour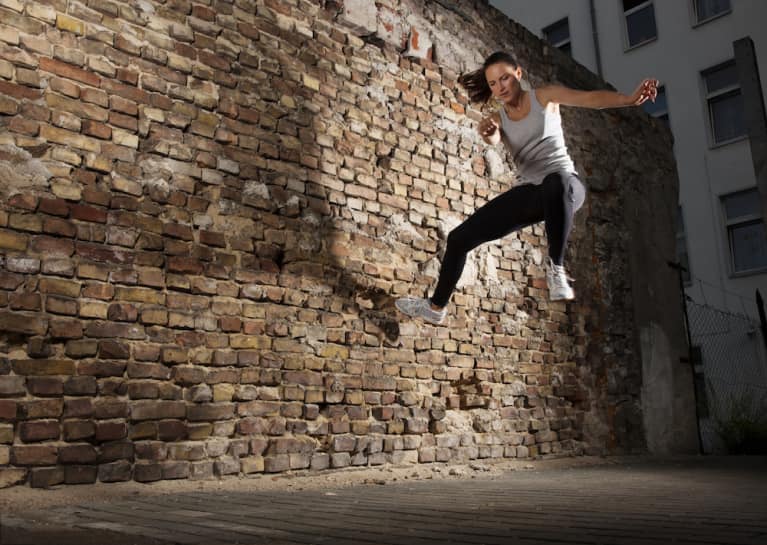 The Brooklyn Zoo is currently offering a "King of the Jungle" class, where students are introduced to Parkour, trampolining, tumbling, and tricking. Parkour is a form of fitness challenge where you usually run through an urban area and face obstacles that push you to react physically. It's challenging and not for the faint of heart, though if you used to love the adventure course in gym class, it's probably up your alley.
Photo courtesy of Getty Images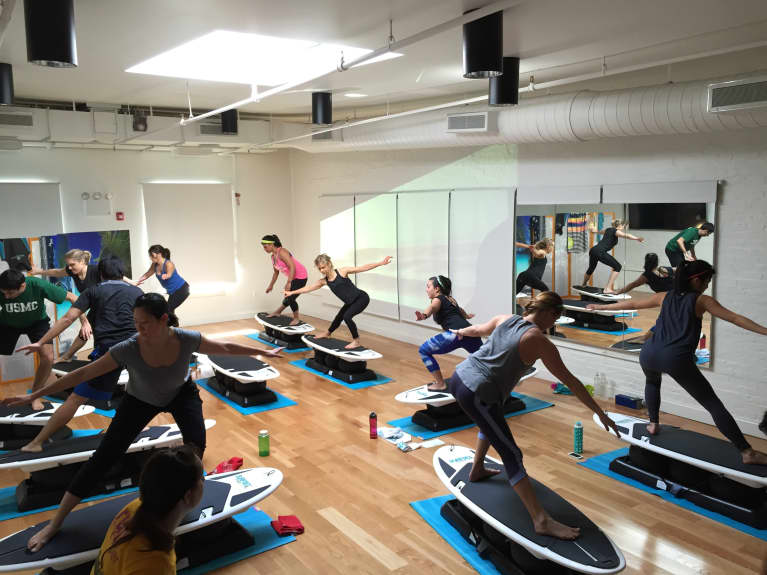 As boutique fitness classes expand in cities across the country, you can literally do anything you want for a workout — including surfing, indoors, in NYC. Meet Surfset, the most fun fitness studio your ClassPass will get you into. Most of the class takes place on a surfboard fixed on a platform, that is simulated to move underneath your body much like an actual surfboard would. Are you ready to catch a wave? Learn more!
Photo courtesy of Surfset
For The Monkey-Bar Champ: Playground Workouts And Boot Camps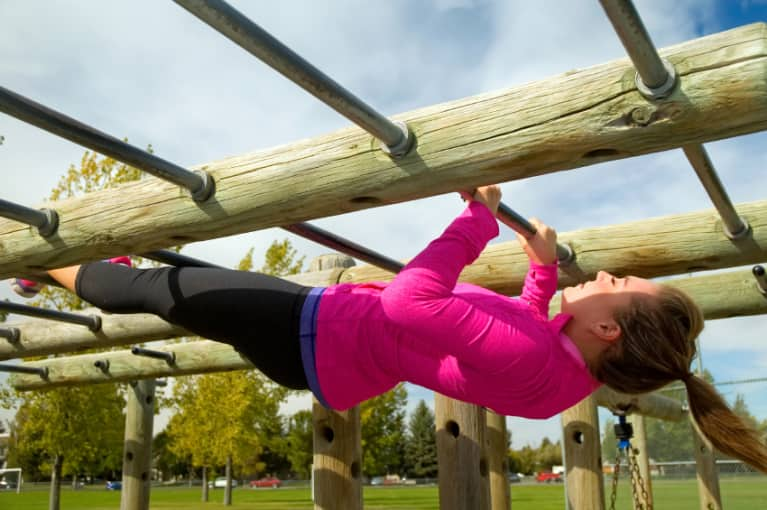 These workouts are like recess all over again — although this time, flying across the monkey bars might take a little bit more effort. Outdoor playground and boot-camp workouts have become increasingly popular since you can do them anywhere. All you need is your body weight and an instructor! Search 'boot camp' or 'playground' workouts and you're bound to find some local classes.
Photo courtesy of Getty Images

Here are a few fun mbg workouts to try: