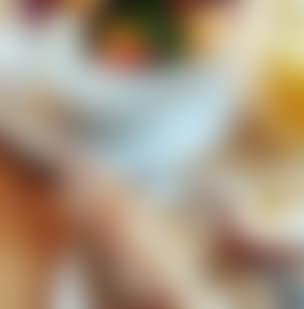 Green fast-food is a bit of a contradiction, right? Well,
Greenopia
is out with their list of the greenest fast-food restaurants, and the three that earned the highest rating (four green stars) are
EVOS
,
Le Pain Quotidien
, and
Pizza Fusion
. (Sorry, McDonald's and Burger King :)
I haven't been to EVOS or Pizza Fusion, but I've been to Le Pain Quotidien numerous times. I can definitely vouch for their menu, in which you'll find plenty of organic, local, and vegan options. I guess I've never considered Le Pain to be "fast-food" because it's so good. Look at the picture on the right -- it's a little different than the "fast-food" that we've unfortunately become accustomed to, right? Hopefully, there will be more fast-food options as good as Le Pain, so our perception of the quick service changes (and we all eat better and get healthier, too).
Having never been to Pizza Fusion or EVOS, I can't vouch for the quality of their food, though according to
Greenopia
, EVOS has made a serious commitment to being green:
EVOS has done a lot to make its restaurants as green as possible. First, they sell a variety of organic and fair trade products which are both ecologically and socially responsible. Even more impressively, EVOS has incorporated many elements of green building design into its locations including natural building materials, no-VOC paints, efficient fixtures, and recycled items as well. EVOS also uses recycled-content items for menus and to-go containers. Finally, EVOS purchases wind credits to offsets its energy footprint.

Has anyone been to EVOS or Pizza Fusion?