Meditation Improves Kids Test Scores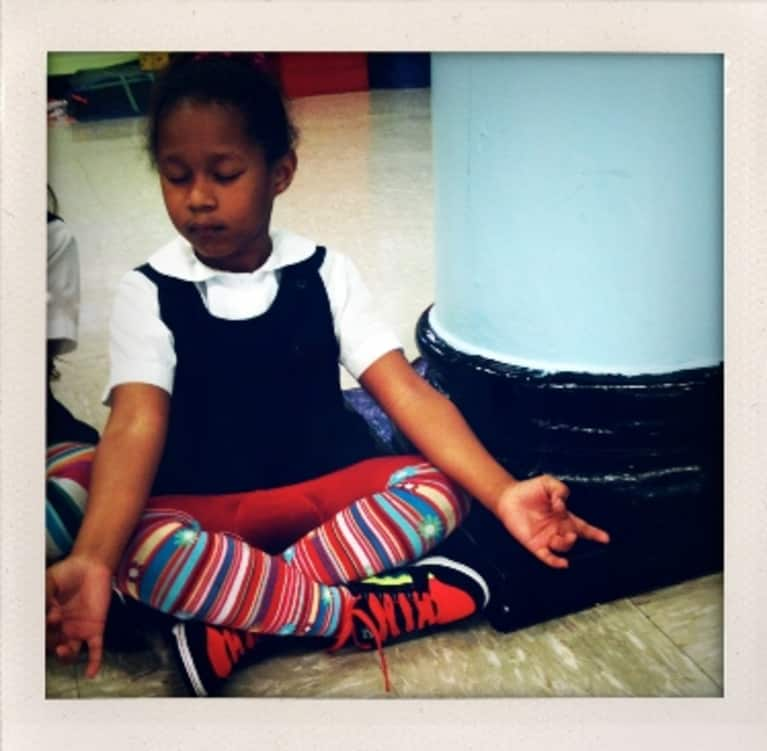 Another reason why it's great for kids to learn meditation -- it can help improve their school work. A new study suggests that meditation improves test scores, especially among at-risk children.
The study on Transcendental Meditation (TM) was conducted among 189 middle school students. Psych Central reports:
Students who practiced the Transcendental Meditation program showed significant increases in math and English scale scores and performance level scores over a one-year period.A significant portion of the meditating students — 41 percent — showed a gain of at least one performance level in math, compared to 15 percent of the non-meditating students in the control group.Among the students with the lowest levels of academic performance, "below basic" and "far below basic," the meditating students showed a significant improvement in overall academic achievement compared to students in the control group, which showed only a slight gain.
Namaste to that!
Want to get your kids started with meditation? Check out our resident kids yoga/meditation guru, Sarah Herrington's '4 Tips to Get Kids Started'. (Sarah also took this incredibly cute photo of one of her students).