10 Signs You're A West Coast Yogi
September 23, 2015 — 9:30 AM
I was born and raised in New York City. I grew up on the streets of the Upper West Side and never thought I'd live anywhere else. But in 2001, the beaches and mountains of Southern California worked their way into my heart and my mind, and I moved across the country. There's no doubt you can take the girl out of New York, but you can't take New York out of the girl.
I love the yoga community in Los Angeles. West Coast yogis are informed, inspired, active, loving, and committed to making the world a better place. And then there's the really funny stuff, too. Here are a few of the things I've learned after more than 10 years of being a West Coast yogi:
1. Instead of drinking coffee in the morning, you do breath of fire.
Because, y'know, coffee is acidic and throws your pH levels way off. And you've read about a guy who exists on air. He doesn't even drink water. And he's like, 112 years old, or something. So you can at least forgo the coffee.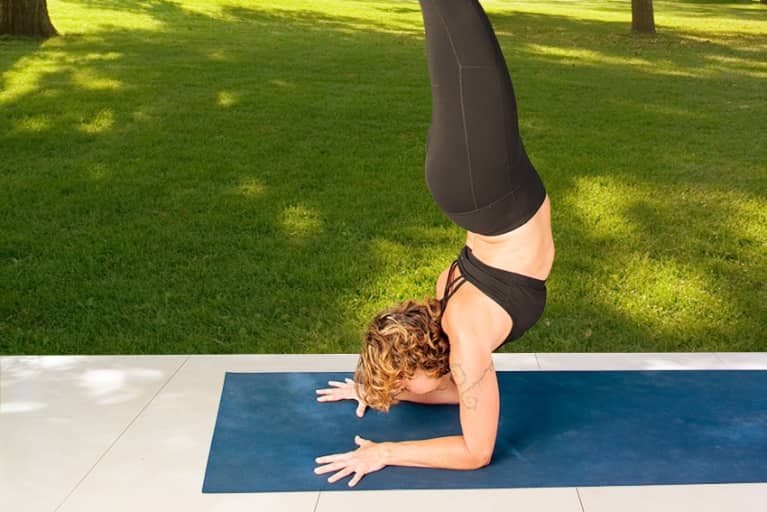 2. You spend a lot of time upside down.
You know that this is good for your internal organs and that it gives your joints a break from the pressures of gravity. And also, you were in a class once when the teacher said being upside down was the fountain of youth, and better than Botox.
3. You are convinced green juice can solve any problem.
Whether it's a broken heart or climate change, you think green juice can probably set everything right. It wouldn't surprise you if they made a car that could run on the stuff. It's that good.
4. You have a "Coexist" bumper sticker, but you don't let people merge on the freeway.
Look, traffic in L.A. is not a joke, and you have to get to your class on time. If that means you have to chant, "Namaste, motherf***er!" as you speed by the person who just wants to merge, so be it. The universe will take care of everything in the end.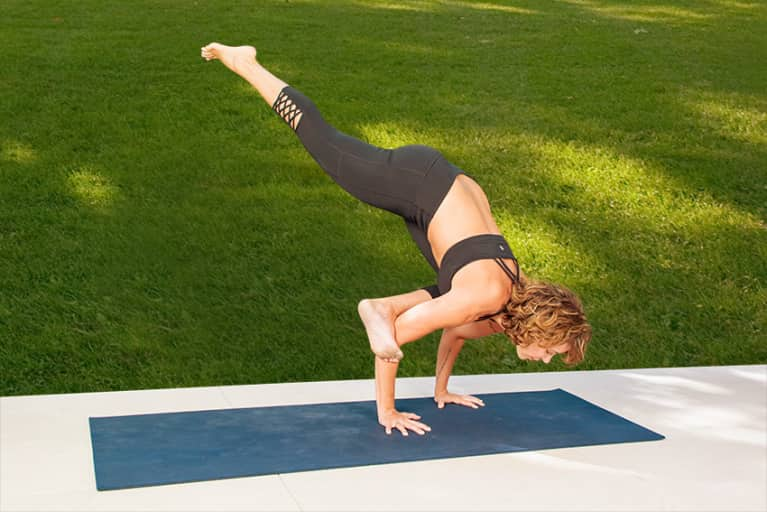 5. Flying hip openers are your idea of a fun Friday night.
The dating scene in L.A. is weird, OK? But you have the power to open your own hips and throw your legs in the air without any help, so you don't let it get you down.
6. You carry your water around in a Mason jar, even though you have no intention of ever canning anything.
You don't even know why you do this. You've just seen all these yogis with their jars, so you figure it must be the thing to do.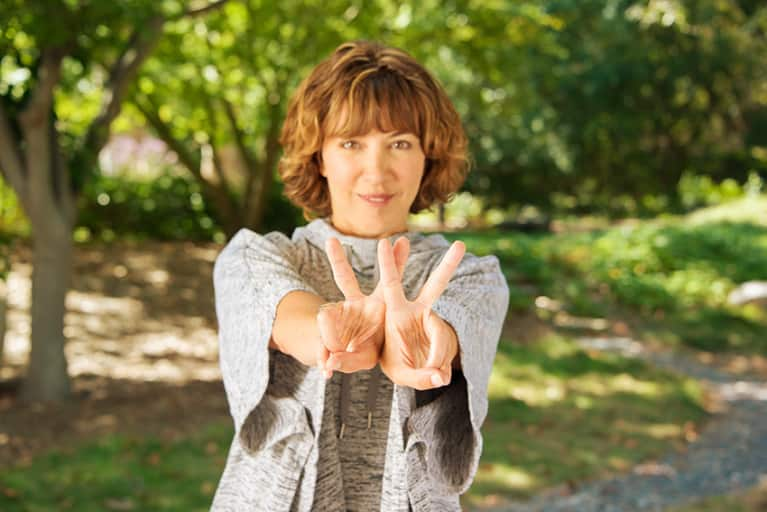 7. You're sure the universe is directing your life. A flat tire is not a flat tire — it's a sign you're going in the wrong direction.
Signs are everywhere. If your alarm doesn't go off, you weren't supposed to be at your yoga class this morning. If it isn't flowing, it isn't going, man.
8. You're all about "going with the flow," except when it comes to where you put your mat in your yoga class. Don't people know that's your spot?!
Certain things are non-negotiable. You understand that everything is always in flux, but you're at that class all the time, and people should know that's where you always stand. You're aware that attachment leads to suffering, but you're not above shaking your head and shooting dirty looks at the ignoramus who took your spot.
9. Whenever anything goes wrong, you ask the person next to you if Mercury is in retrograde.
As far as you know, Mercury is always in retrograde. Because over the last several years, a lot of crap has gone wrong, and that can't just be "life." There was the time your computer crashed, and the time you left someone a voicemail but they never got it. Or maybe you never left it after all. Either way, Mercury is to blame. Or maybe you've just had too much green juice.
10. You have a tattoo in Sanskrit that was supposed to say, "oneness," but you met an Indian scholar who told you it actually says, "Add ice."
You don't worry about this, because no one reads Sanskrit anyway.
Photo Credit: Joshua Nelson for mindbodygreen