I Live On A Tiny Boat With No Toilet, Shower Or Electricity. Here's What My Life Is Like
A few years ago, some friends of mine packed up and moved into a caravan on the Isle of Wight — an island off England's coast. Their adventurous spirit inspired me, and I started looking for a way to to escape the bustle of London in favor of a life closer to nature myself.
That's when I discovered narrowboats.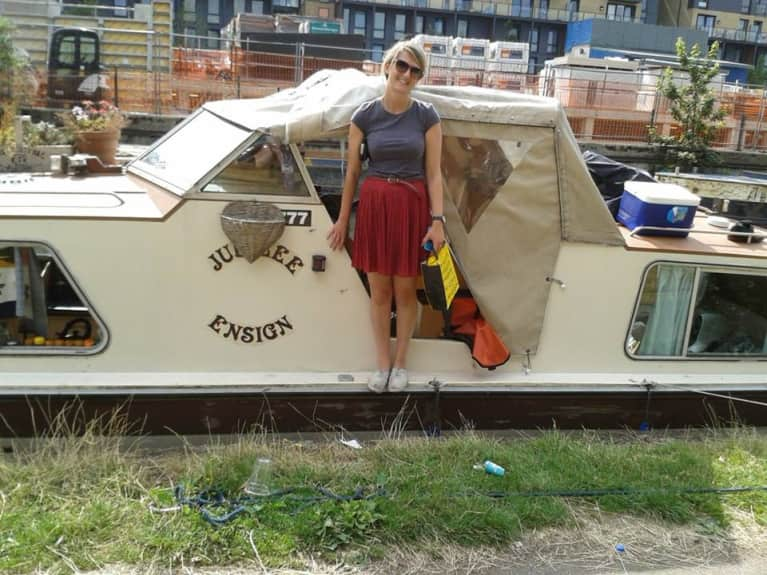 For all you non-Brits out there, narrowboats are ships designed to fit the narrow canals in the United Kingdom. They usually measure in at less than seven feet wide, making them the perfect size to travel the UK's nearly 2,000 miles of channels and rivers. Originally crafted to carry cargo during the Industrial revolution, today they're often rented for holidays and weekends away.
I had never thought about living aboard a boat, but my sister suggested it after I told her about my caravan urges. I've always been drawn to small spaces, and the thought of being able to pick up and go anywhere, at any time, was super appealing to me.
After a bit of googling, my boyfriend and I found a luxurious narrowboat we could rent — 60 feet long, with a a big bathroom, a proper toilet and electricity. The first two months on the water learning the ropes (literally!) were amazing. We were, as we are now, on a continuous cruising license, which means we have to move locations every two weeks.
During those early days, we would sit out on the roof, drinking beer and talking to other boats, feed the swans out of our kitchen window and have little bonfires on the riverbank with our friends. It was heavenly.
We can always find a way to make things work with what we have.
But those bucolic months came to a crashing halt after the boat's owner told us he was selling. The home we loved so much was was way out of our price range, so we had to start considering other options. Reluctant to go back to living on land— scratch that, adamant that we wouldn't — we started researching what our meager savings could buy us out on the water.
We went with the first narrowboat we saw — a 30-foot fiberglass vessel with no real toilet, no big shower and no electricity. As I got ready to do the bank transfer, I started to panic. At the time, we knew next to nothing about boats and I wondered if we could live without basic amenities.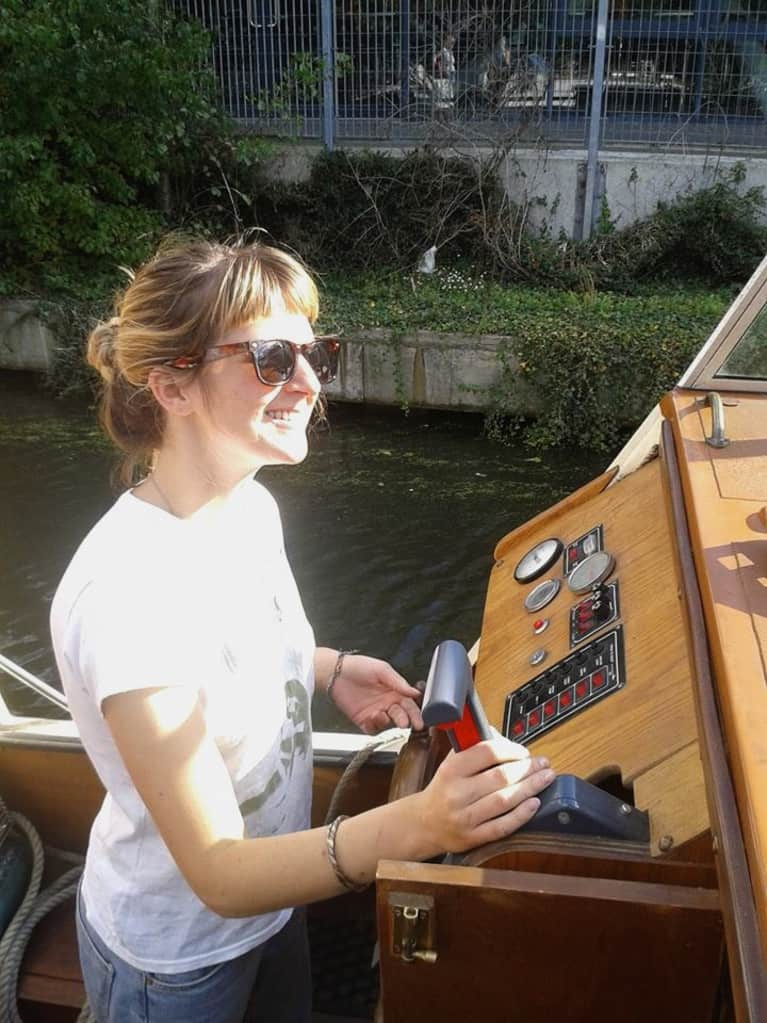 When I was younger, I worked on an organic farm for a week, bunking with a family who lived an entirely self-sufficient lifestyle.
One of the common household objects they didn't have was a fridge, and I remember I couldn't wrap my head around how they managed. I mean, how could anyone live without a fridge?
But I was surprised to find how painless it was to live without all the things that we deem essential.
As soon as I moved onto my new boat, I stopped using a fridge (and a washing machine, and a dishwasher) and they ware the easiest things to live without.
I truly believe that human beings are adaptable creatures, even if we don't think of ourselves as such. We can always find a way to make things work with what we have. And ultimately, it's not things like material objects create happiness.
Most people assume that a life of constant travel is a bit of a pain in the backside, but I love it. I've lived in so many different places in London, and discovered secret gems I would have never know of before. Scenic mooring spots become temporary homes, and my backyard is constantly changing.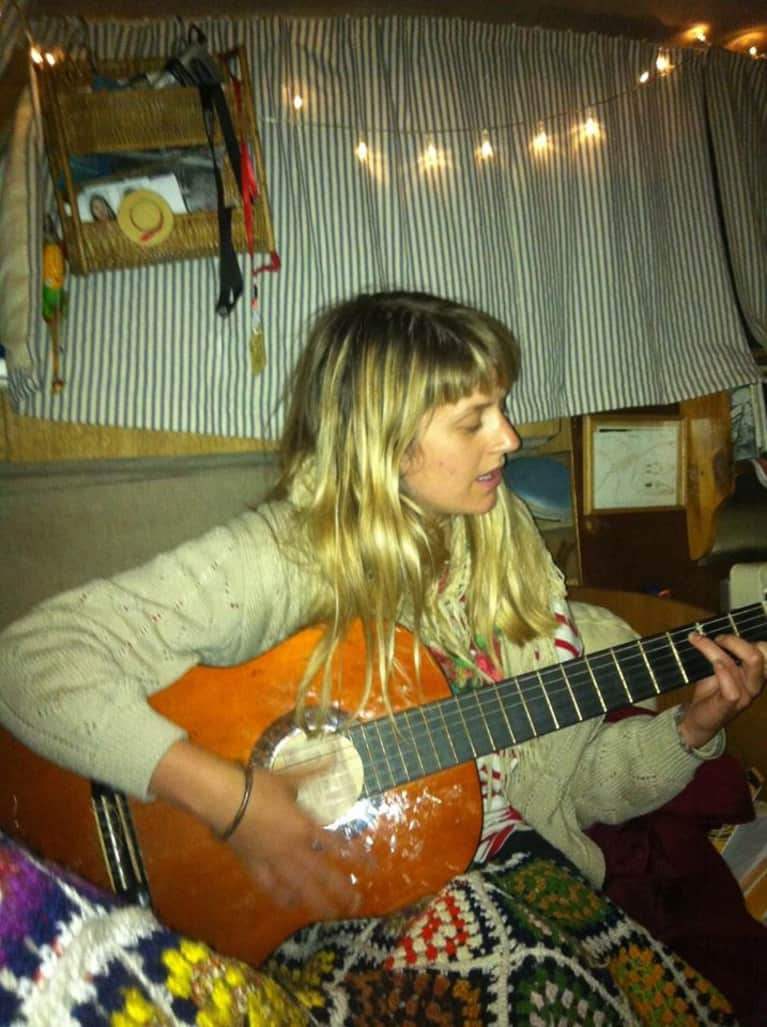 As time has gone on and two and a half years have passed, there are of course times where the novelty wears off and boat living drives me crazy.
Frigid, damp winter mornings are hard, and getting out of bed is sometimes the most difficult task of the day. My boyfriend and I have also both fallen into the canal — not a fun experience.
But these moments of difficulty have often induced fits of laughter and appreciation — they've helped us put things in perspective and made us more resilient people.
Our alternative lifestyle has also allowed us to grow stronger as a couple. We no longer pass our time on laptops, instead choosing to talk to each other, listen to music together, play games, read and discover what truly make us happy.
This March, we're going on a 1-2 year tandem bike trip around the world. We've sold our boat in preparation, but we're keen to buy another one, or something similar, upon our return. Living on a narrowboat has clearly instilled an insatiable sense of adventure in us — something that I'm forever grateful for.
Photos courtesy of the author.