When It's OK To Quit A Dream + Why I'm Giving Up On Mine
Almost no one talks about how quitting can sometimes be the best and bravest choice. People will come up with a hundred cliches to tell you to keep going, even if it's not in your best interest. Somehow we have it ingrained in us that it's virtuous to walk through fire for the great glory of having "made it."
Though it's scary to acknowledge your old dream no longer feels like a fit, sometimes you need to do just that to move on to something that gets you jumping out of bed in the morning.
For me, that means leaving a dream I've been keeping alive for 10 years: I'm letting go of a being a full-time a makeup artist and saying goodbye to New York City.
Ten years ago, I told a therapist about my completely absurd life goal: to live and work as make up artist in Milan.
I felt embarrassed to say it aloud, even in a private office, because to me it was such a pipe dream. At the time, I was living in Portland, had a stable job as a 27-year old CFO at a famous music company (no joke!), and spoke about ten words of Italian.
Regardless, I made the decision to risk what felt like everything and follow the dream I'd had since I was 13 — to be a top makeup artist traveling the world.
For over a year, I worked three part-time jobs to save money, including "glamorous" gigs doing mini-makeovers at Walmart. I sold my car and half of what I owned, studied Italian in my free time, and booked a plane ticket to Milan early in spring 2007.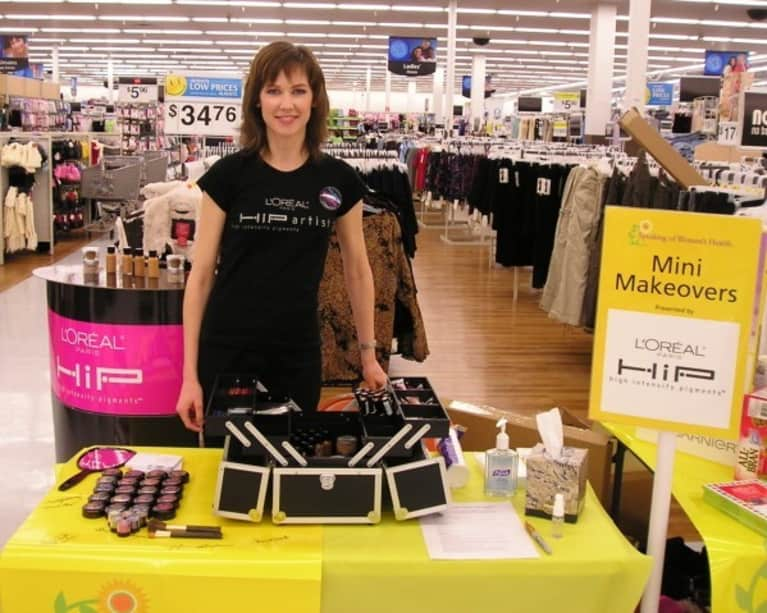 People said how lucky I was to be going to Italy as a makeup artist, but luck actually had very little to do with it.
I was desperate. I was hungry.
Once I found the guts to live and work in Milan, I hustled with the best of them. I learned to speak Italian. I worked runway shows with the top makeup artists in the world like Pat McGrath, Charlotte Tilbury, Dick Page and Peter Philips. Later, I moved to NYC and made a career here in the fashion world, flying around the world for shows.
Here's what I know is true: every fearful and tearful moment I pushed through to make it was 100% worth it. When a dream scares the crap out of you and makes your heart ache, it's probably the one you should be following. It's the one that will drive you to do the seemingly impossible. It's the one that will pay off.
I remember standing outside the show tents in Paris at 6am before Dior and Louis Vuitton with tears in my eyes — I could hardly believe I was about to do makeup on Pat McGrath's team. I'd finally made it.
But then this dream started to wear on me.
The competition. The politics. The ego stroking to get ahead. While I loved getting to travel the world, I wasn't in love with the fashion industry. I cared less about the fashion and more about what was happening to the models, who I felt were suffering. That's part of what led me to start paying attention to what I was putting on their skin, and ultimately start using clean beauty products.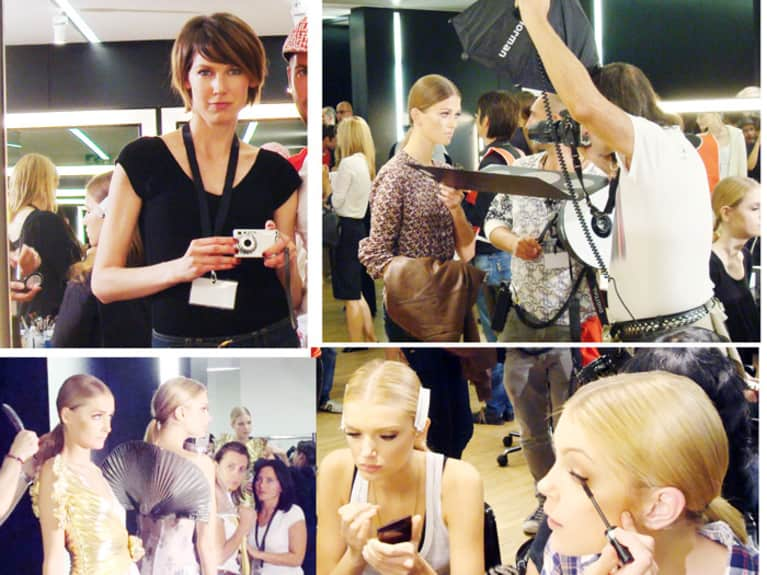 Even top model Cara Delevingne is over it and she recently spoke about her departure from modeling and the fashion world in a recent interview, which really resonated with me:
"I was, like, fight and flight for months. Just constantly on edge. I ended up feeling a bit hollow. Fashion is about what's on the outside, and that's it. There's no searching, it's just creating pretty things."
Like Cara, I too felt my soul was bruised, but how could I leave when I was so close to the top, working for people many aspiring artists would give their right arm to work with?
So I stayed for too long, until I found myself resenting my own dream.
Finally coming to terms with that was big, and it was scary.
Over the years, I've been pulling away from fashion and working more on commercial shoots, personal projects, and green beauty with clients and teams I enjoy, which has saved me. And, though I'm moving back to Portland, my clients, my agency and various fashion weeks will keep me flying back and forth often.
The old dream — of being a full-time makeup artist in New York City, working in the fashion industry — has been my north star for a decade, but now my soul begs to be surrounded by nature, family and friends.
I don't want to miss another opportunity to look into my 95 year-old grandma's crystal blue eyes for whatever time she has left on this planet.
I am so proud that I lived my dream more fully than I originally had the courage to imagine. Now I'm ready to take this amazing decade of artistry and knowledge and use it to help people in an even more meaningful way.
And if you need some inspiration to follow your dreams, start here:
Photos courtesy of the author