NYC Vegetarian Food Festival on Sunday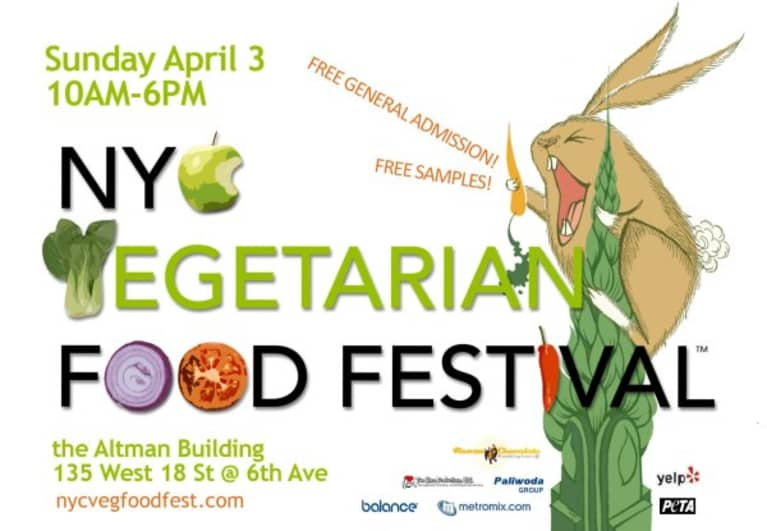 If you live in New York City and you're a foodie who's looking to eat more veggies, then the next best thing to hitting every spot on Heidi Kristoffer's Vegan Food Guide, is hitting the upcoming NYC Vegetarian Food Festival.
The festival is this Sunday, April 3rd from 10-6, and whether you're a carnivore, omnivore, flexitarian, vegetarian, or full-fledged vegan, if you like great food, you'll definitely want to check it out.
It's at the Altman Building on 135 W 18th St (btwn 6th & 7th). For more details check out nycvegfoodfest.com.