I Was Bullied, So I Became A Bully
I've been on both sides of the bullying experience. I started out being the victim of bullying, and then I became a bully. It makes me cringe to admit I was ever a bully, but I share that part of my story because … well, because it's an experience that provided me with growth.
Bullying happens because people who are hurt hurt others. I was damaged from being bullied and I was looking for a way to feel better about myself. I thought being the powerful one would do it. Of course, it didn't. I wasn't powerful. And it didn't feel good. Not at all.
We all have the ability to touch people's lives. That's the power of influence.
What finally encouraged me to change my ways? Being around people who were influencing me positively. That's how I eventually began to feel better about myself. Once I felt better about myself, I had one of those life-changing "lightbulb" moments.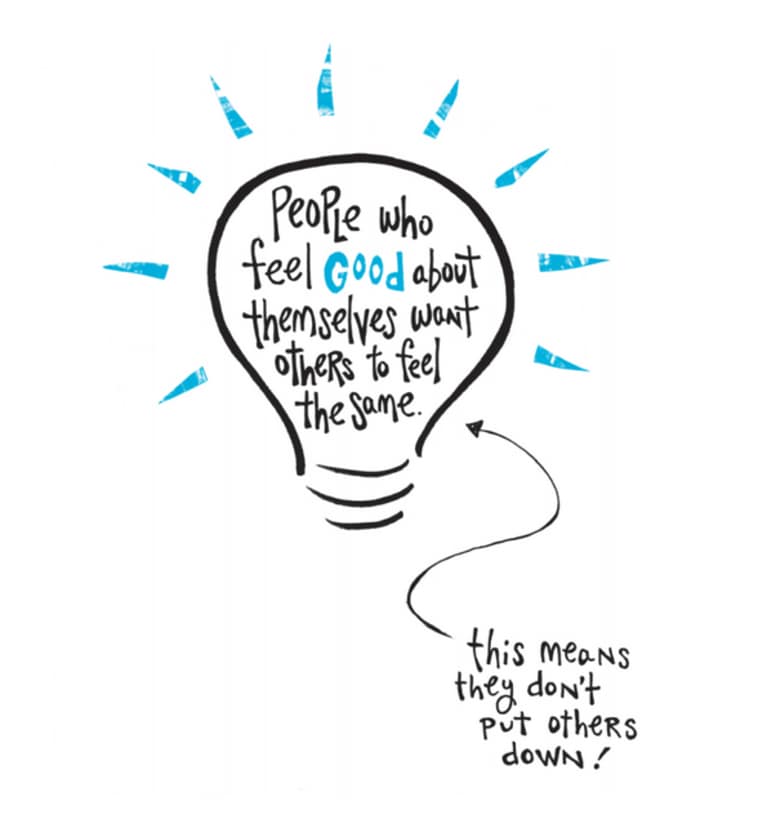 I had to do something with this life-changing insight. I was enthusiastic about making YouTube videos at that time, so I created a channel and asked all my YouTube friends to make short, honest, entertaining videos about their experiences with confidence, and to share any stories of overcoming bullying, too. This was the beginning of WeStopHate.org.
It took off almost immediately. Video views and streams of supportive, thankful comments rushed in. It was a platform — a community — where teenagers could come together to combat negativity with positivity. I had another lightbulb moment. It came from hearing this: "Peace is not simply the absence of war. Health is more than the absence of disease."
Which made me think: self-esteem is more than the absence of negative self-talk. Peace, health, self-esteem — these things don't just happen. They've got to be cultivated. Self-esteem is something you exercise. Self-esteem is a muscle.
And what happens to a muscle that doesn't get enough exercise? It becomes weak, flabby. Nobody wants a weak, flabby opinion of themselves. No. Everybody wants their opinion of themselves to be in tip-top shape.
But how do we get it that way? How do we exercise the self-esteem muscle? There must be actual ways to get it into great shape. So, what are they?
I looked at WeStopHate and I saw that everyone who made a video had a common strategy — one that was loaded with power but that can be very easily overlooked.
"There [are] a lot of things that you can focus on, but a lot of the times what's super, super-overlooked is how powerful an influence you can be in someone's life." — Strawburry17, age 19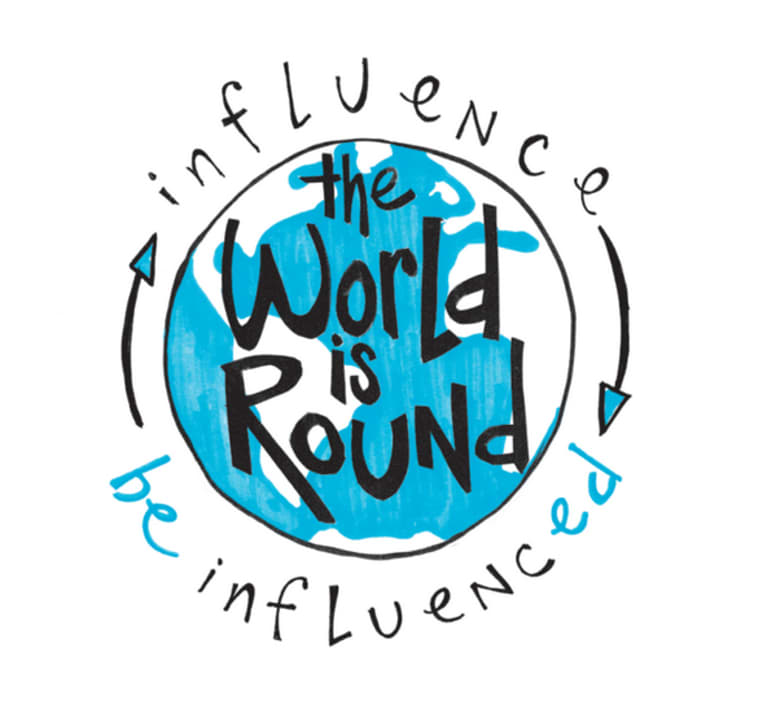 We have the ability to touch people's lives. That's the power of influence. By being responsible in the way we affect people in our sphere of influence, we're not only shaping the world into something better; we're honing and building our self-esteem at the same time!
When I examined the interactions in the WeStopHate community, I noticed members were sharing their confidence tips and tricks in hopes of helping someone else. And by using their power of influence in such a well-intentioned, generous way, their own self-esteem got a nice boost.
Be generous with your influence. Extend yourself. Give. Help. Share. Go ahead, try it. You'll surprise yourself with how much you have to give.
"Go find somebody that looks sad or is having a bad day and give them a compliment. You know, it could be like, 'I like your hair, I like your shoes.' Or it could simply be like they're sitting alone at lunch and you go sit by them. That will not only make [the] other person…feel better, it will make you feel better. It will raise your self-confidence and your own [self]-esteem. So go make somebody else's day." — Ricky Dillon (@RickyPDillion), age 17
And then do it some more. Just like exercise, this requires consistent commitment to maintain the results you want.
This is Emily-Anne Rigal's story as told by Jeanne Demers. Rigal and Demers are co-authors of FLAWD: How To Stop Hating On Yourself, Others and the Things That Make You Who You Are (A Perigee Book, Penguin Random House).