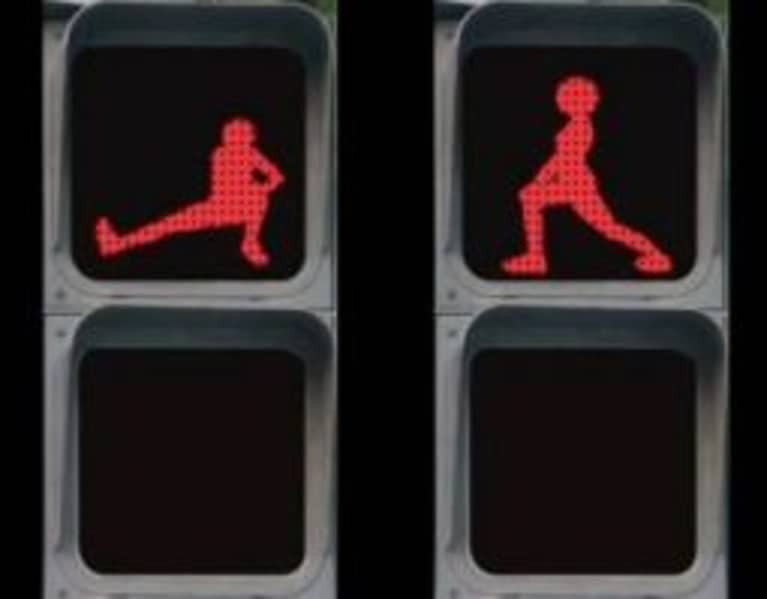 If you live in a city like New York and you're not near a subway, the time spent standing on a corner waiting for a light to change can add up. Enter yoga at traffic lights!
The idea comes from designer Li Ming, who felt that we could turn this wasted time into "meaningful time" via a few light stretches -- or maybe even a light "synchronized yoga asana", according to Yanko Design.
The one-minute demo video from Li even has 'La Vien En Rose' from Louis Armstrong as background music. I'm sold!
Here's the video: