Wrapping Our Hearts Around Japan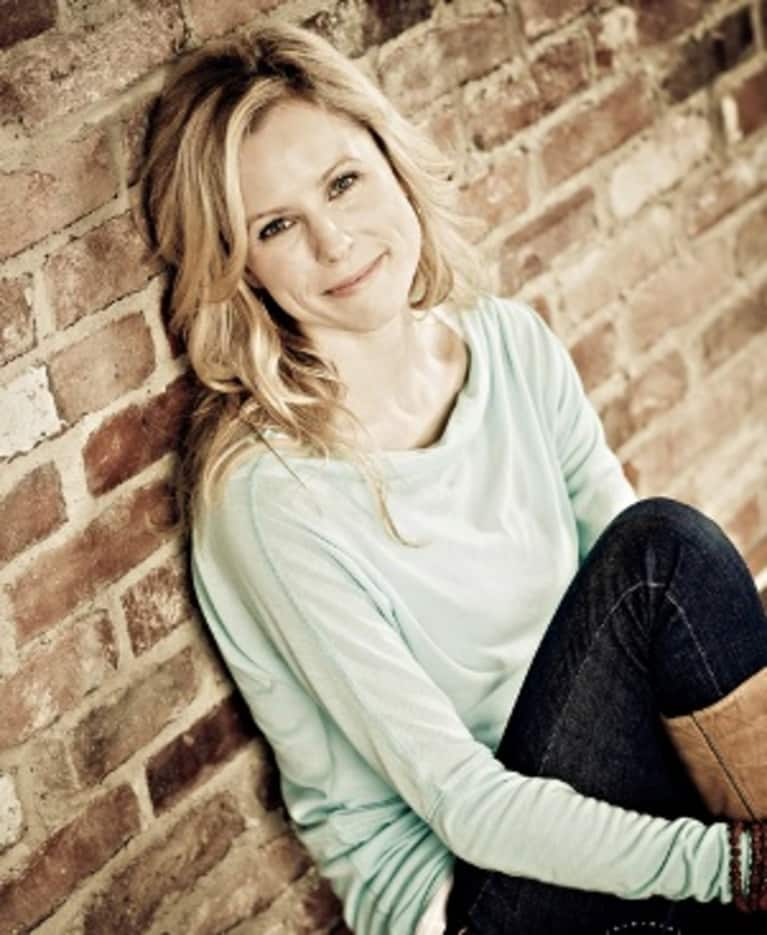 Waking up to the news of the earthquake and tsunami in Japan, was like waking up to a huge kick in the stomach. Actually, it was significantly worse than that. It felt like someone had placed a heavy object, something like a two-ton wrecking ball, directly on the center of my chest, crushing my heart, making it difficult to breathe. While sleeping in my perceivably safe little nook in the world, the earth heaved, the ocean rocked and rolled, and so many innocent lives were taken away. It almost felt like there was no way that what we were witnessing was real. There was no way that something so horrific could be happening. But, it was. It did.
And, after shaking out of that initial state of denial, I began to understand that those weren't just buildings that crumbled because of the earthquake. Those were homes. Those weren't just empty streets that the water washed away. Those were villages. And, in those homes and filling those villages, there were people, thousands and thousands of innocent people whose very lives were in its path of obliteration.
Now we watch the pending nuclear meltdown with bated breath. All of it just seems more like a scene from an apocalyptic movie. Only fiction could be this horrible. But, we all know this is not fiction.
I don't know how we can ever truly make sense of the devastation that hit Japan last week. I don't know how we can ever truly wrap our minds around the magnitude of what happened; how we will ever fully comprehend the depth of the destruction, the extent of the wreckage, the vastness of this unjust catastrophe. Some things are just too overwhelming, too extreme, too incomprehensible and too painful to fully absorb on any level, be it cerebrally, emotionally, philosophically. Some things are just too big to seep fully into our relative smallness.
And, watching that torrent of angry water push its way so powerfully, so forcefully, with such violent enthusiasm and utter disregard for any thing and any life in its path, evoked such profound feelings of just that… smallness. Just like that, everything was different. Just like that, without any warning, without any advanced notice, we were reminded of how very out of control, how very vulnerable and how very mortal we really are.
But maybe that's just it – we can't fully understand how something so devastating, so tragic, so unfair could happen. We can theorize. We can hypothesize. We can speculate. We can pray. We can do all of these things in an attempt to regain some semblance of control over a situation that is completely uncontrollable. But, ultimately we are left as out of control as we were before. Ultimately, we are left not knowing why or how.
Ultimately, we find ourselves sitting so very humanly in a place of complete uncertainty. Maybe we begin to see that we have been sitting in this place of uncertainty all along.
But, perhaps it's not about understanding why or how something like this could happen. Perhaps it is more about asking what now? How do we react? How do we respond? What do we do? What can we do?
The answer resides in the knowing that we are all connected, that there is no separation between you and me and there is no separation between us and those who have been directly devastated by these recent events. The only thing that distinguishes us from them is geography. The only thing that kept us safe in our beds that night is the luck of location. But, we are all part of this great big Whole. Your suffering is my suffering. Their suffering is our suffering.
And, there by the grace of God, go I.
Instead of trying to wrap my mind around all that happened, I begin by wrapping my heart around all those who have suffered and all those who continue to suffer. I draw them right into the very center of my heart and I turn up the love dial all the way, to the max, and I hold them there. And, I keep them there, surrounded in all of the love that I have to give and even in all of the love that I don't have to give.
And, I ask you to do the same.
For the dear people of Japan, instead of cowering and shrinking into the fear and acute heartache, let us expand outward in love, in compassion, and in intention. May we connect to our own inner strength and may we allow our strength to be their strength. May we be strong for those who cannot. May we see the light within all beings and may that remind us of the light that shines within ourselves. May we turn up our own lights to shine so brightly so that they may, in turn, shine upon those who feel trapped in darkness. May we radiate with beauty and goodness and may that beauty and goodness surround those who feel so disconnected, so lost, so devastated.
Instead of closing off, may we love deeper, with everything we got in every moment that we get. For those who are not able, may we pay attention to the details of life, feeling gratitude for all of its beauty and all of its splendor, even that which we deem to be mundane. May we recognize the utter luxuriousness of the mundane. May we feel gratitude in every moment, for every moment. May we know that we are as vulnerable as they and may we know that we could be where they are tomorrow. And, in this knowing, may we be guided to embrace every moment, to live fully and to love so very deeply so that their suffering will not have been in vain.
May we live with the intention that those who are suffering may experience ease, comfort, joy, freedom from worry and freedom from harm. May we honor them with our lives and may they know that we are out here loving them, supporting them and living as best as we can, for them.
So, when the question why do you do what you do is asked, we can say with confidence, kindness and compassion, we do it all for them.