Check Out The Beautiful C-Section Scar Photo Everyone's Talking About
August 22, 2015 — 9:03 AM
Photographer Helen Aller's powerful image of a mother's c-section scar, taken after she had a caesarean to save both her and her baby's life, has sparked a much larger conversation than she could have ever imagined.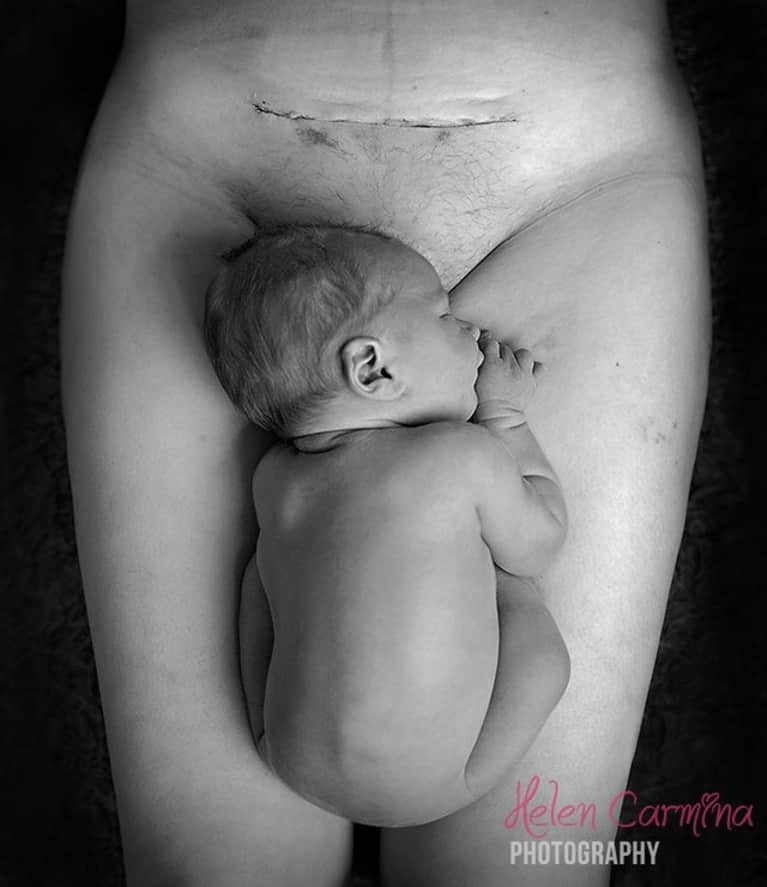 Before Facebook took the photo down, it had been viewed over 11.5 million times.
This was the accompanying caption:
I photographed this mama's pregnancy a while back and she was telling me how terrified she was of having a c-section. Well last week she went into labor but had to have an emergency c-section after complications. She asked me to come over this morning and shoot this particular image as her worst nightmare proved to be what saved her and her child's lives.
After the photo was posted, she got hundreds of thousands of responses, some negative — calling the photo "explicit" — but mostly positive — saying how this photo has made them proud of their scars.
Now the photo's back up. Let's hope Facebook keeps it there this time.
Here are some more inspiring c-section scar photos we found on Instagram that show the beauty of motherhood: