15 Reasons I'm Going Back To Burning Man
Black Rock City, Nevada is an otherworldly place — a destination physically accessible for just one week a year.
This temporary city of 68,000 is the site of Burning Man, and it holds more magic and wonder than many places on earth.
Burning Man starts up again on Sunday, and though this will be my fifth year participating, I'm still excited. Burning Man helps me to believe again — to trust that we are collectively capable of creating something good.
Here are 15 reasons I'm thrilled to be heading back to the desert this year: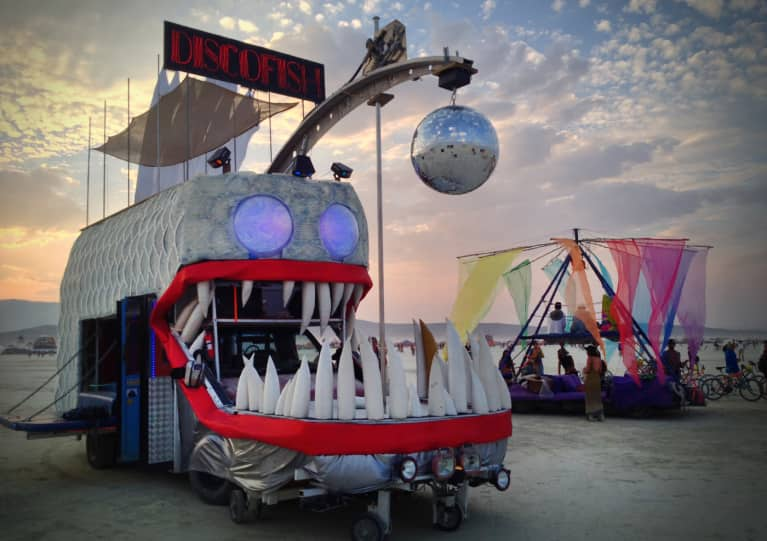 1. It honors creativity and art.
Exploring the various creative expressions — everything from art installations to elaborate camps to outlandish costumes — is one of my favorite things about the experience. They are all true labors of love created by passionate artists.
2. It's inspiring.
Thousands of people dedicate countless hours to making their imagination become reality, and spending a week in such a creative community helps reset my brain.
3. It sparks curiosity.
Perhaps I'll happen upon a flaming tuba playing jazz in the French Quarter, or dance with a mime next to a giant sailing ship. I truly never know what to expect.
4. It's improvisational.
I love the random encounters at Burning Man, which may include a theatrical kiss from a blue-haired clown or speaking with god on a payphone.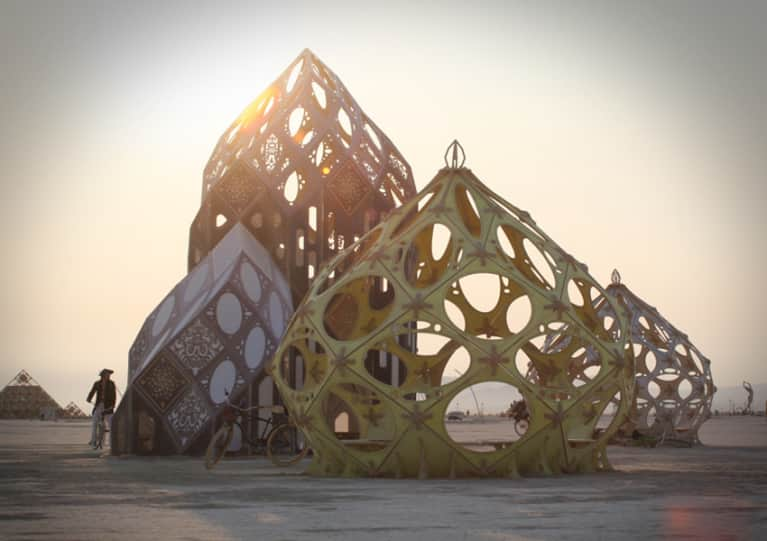 5. It encourages a sense of childlike wonder.
Riding around in a giant solar-powered firefly to visit the observatory with telescopes aimed at Jupiter makes me feel playful like a kid again. This is a place where the unbelievable becomes believable, and where I'm constantly bewildered by it all.
6. It's a chance to see family and friends.
Some of the most creative, interesting, and intelligent people I've ever met convene to create Burning Man. Spending time with such amazing company makes it feel like coming home.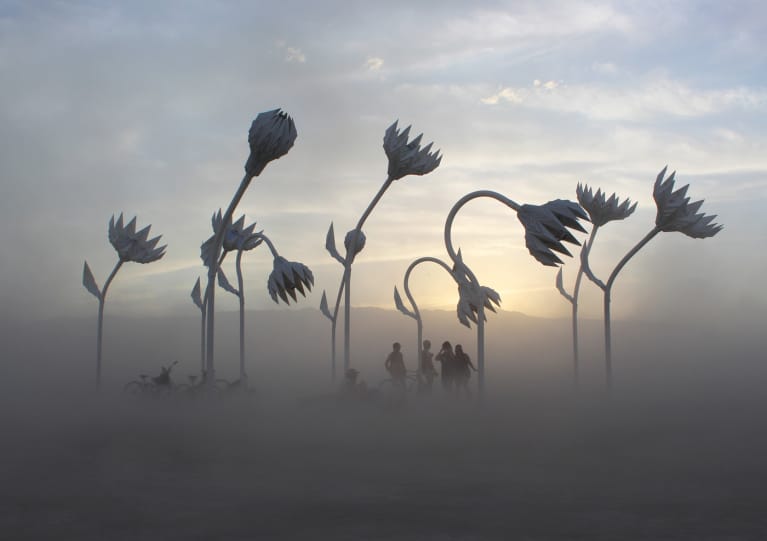 7. It shifts perspectives
Burning Man is an experiment in collaboration, acceptance, and expression. It forces people to examine the habit of automatically judging others, and allows them to overcome any fear of not being accepted for who they truly are.
8. It's a reminder of what matters.
Everyday life can be riddled with bad habits, excuses, and old patterns. Burning Man is a place so delightfully different that it shakes you awake and reminds you of what really matters.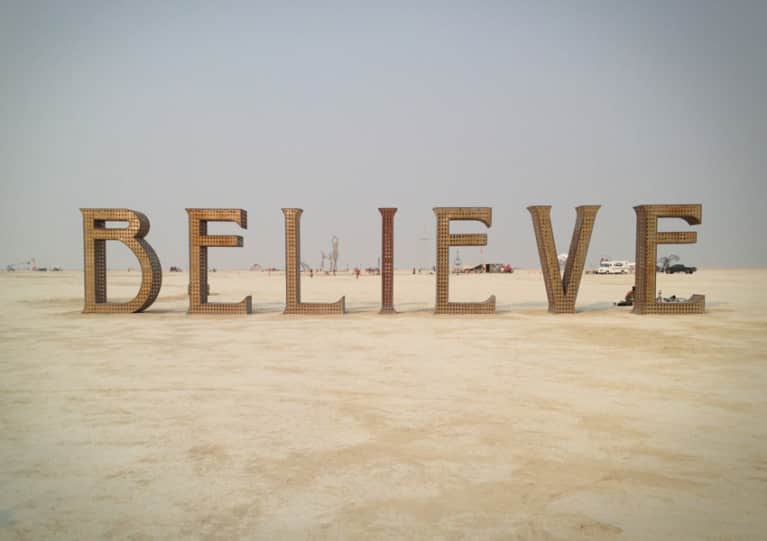 9. It emphasizes generosity.
Burning Man is a gift economy, meaning that nothing is bought or bartered, but given away instead. I know of no other place in the world where you can experience such pervasive generosity.
10. It challenges comfort zones.
Sometimes, in order to grow, we must take risks. Due to the desert landscape, participating in Burning Man means you'll encounter extreme comfort and discomfort — both physically and emotionally. Learning to actually feel the full spectrum of emotions helps me better manage future day-to-day challenges.
11. It helps cultivate a spiritual practice.
There's power and cleansing that comes with feeling the heat of fire, in letting something burdensome go, in knowing that you have the support of community surrounding you. This is a place where we can find meaning and cultivate our own spiritual practice, whatever it may be.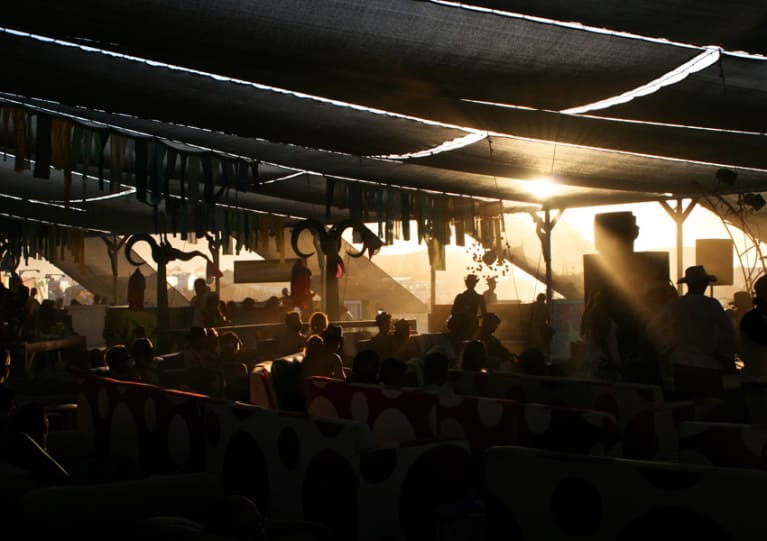 12. It helps you examine your relationship, if you're in one.
This will be my first year attending with my new boyfriend, and I'm looking forward to exploring the inevitable obstacles and beautiful wonders together.
13. It redefines personal goals.
The entire experiment is an attempt to redefine how we live as a society, and as a result I sometimes notice areas in my personal and professional life that need adjusting.
14. It's a community of radical acceptance.
It's not every day that you're in a place where everyone utterly accepts you for being you. Once you've felt this so completely, you'll want to live it always.
15. It's a reminder that all things are temporary.
Burning Man is built by volunteers from the ground up, and it returns back to dust once the week has ended. The entire experience is a reminder that appreciating the present moment really is the best we can do. When things aren't going our way, or when life is going perfectly, recognize and acknowledge that it's all just fleeting.
Photo courtesy of the author