Make This Tonight: A Raw Vegan Caesar Salad That Won't Disappoint
Crisp Romaine leaves and the salty tang of a good Caesar dressing are perfect for a summer meal. Unfortunately, a standard Caesar dressing isn't very vegan-friendly.
Heres a raw vegan version what will stand up to the original — complete with vegan "parmesan". You'll need a food processor for this recipe, but it all comes together pretty easily.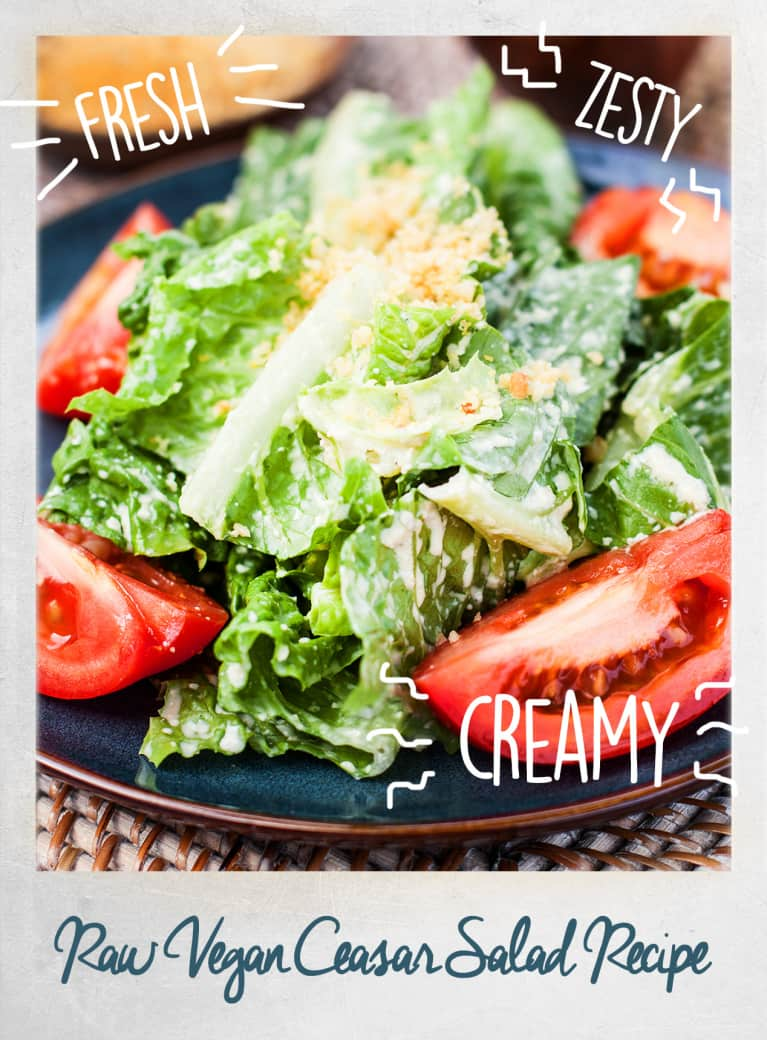 1 head of Romaine
1 cup Cherry tomatoes, halved
1 tablespoon raw dulse or kelp flakes (optional)
Sea salt and pepper to taste
1/2 cup cashews, soaked for 2+ hours
1/4 cup hemp
1/4 cup nutritional yeast
Juice of 2 lemons, freshly squeezed
1 garlic clove, crushed
1/2 teaspoon sea or pink Himalayan salt
2/3 cup spring water
Ingredients for raw parmesan
1/2 cup macadamia or cashew nuts, not soaked
1 teaspoon nutritional yeast
1 pinch of hing (optional)
1 pinch garlic powder (optional)
Preparation
1. To make the raw parmesan cheese: grate or process nuts in a food processor. Add remaining ingredients and process.
2. To make the dressing, rinse and drain the cashews. Combine dressing ingredients and blend until smooth.
3. To make the salad, toss the salad ingredients with the dressing and sprinkle with raw parmesan.
Shelf life: Dressing keeps for up to 1 day in the fridge.
Photo and recipe courtesy of Deckopedia's Raw Food Food Beginner's Deck.