9 Better-For-You Beauty Products You Can Find At Trader Joe's (Under $12)
It's rare that a week goes by without me making at least one stop at Trader Joe's. Sure, the checkout lines are long, often wrapping all the way around the small New York City stores, but those 1-pound dark chocolate bars are hard to live without. And some of the stuff I've found on those shelves makes the long lines even more worth it.
Trust me — and these four beauty experts — when I say the store's best finds aren't limited to food. Next time you're stocking up on Two-Buck Chuck or organic nut butters, throw a few of these products in your cart too. They're not the greenest products you can find, but they're much better for you than a lot of conventional stuff out there.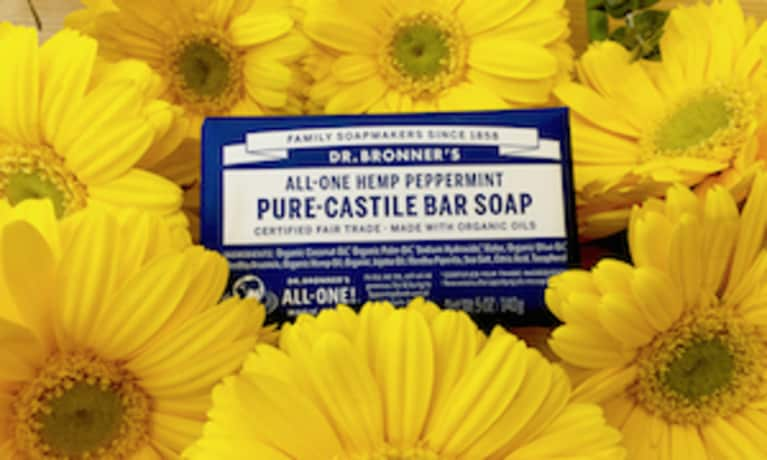 JESSA BLADES, natural beauty expert and makeup artist
Dr. Bronner's Peppermint Soap
A great all-around soap for the shower and my makeup brushes. I like to water it down to dilute it a bit so it's less foamy and less drying. It's also totally organic, and free of synthetic preservatives. ($3.49)
EWG Score: 1 - low hazard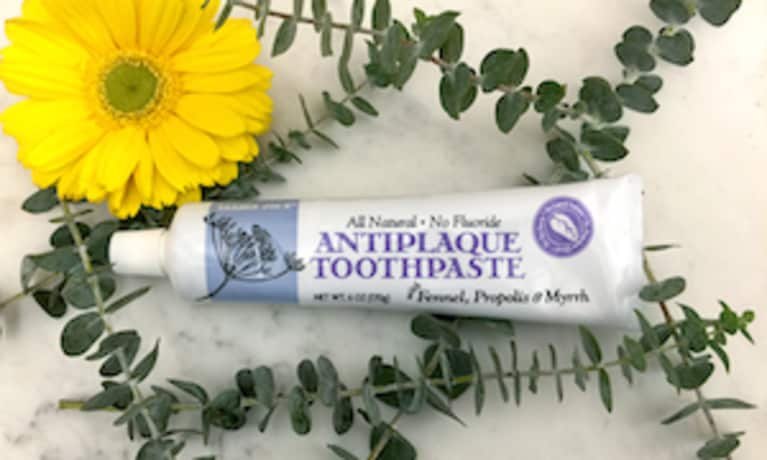 Antiplaque Toothpaste with Fennel, Propolis & Myrrh
This toothpaste is filled with herbs that help support and balance a healthy mouth. ($2.29)
EWG Score: n/a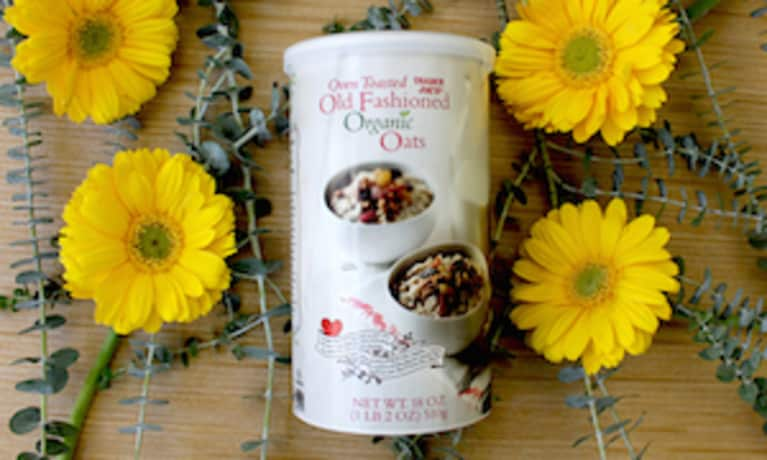 Organic Oats
I know they're meant for eating, but I love using these in a bath when I really need to soothe my skin. Take a stocking, fill it with organic oats, run a warm bath — not too hot! Soak the oat-filled stocking in the tub for a healing bath that's great for irritated and itchy skin. And cleanup is super-easy since the oats are contained in the stocking. ($2.49)

EWG Score: 1 - low hazard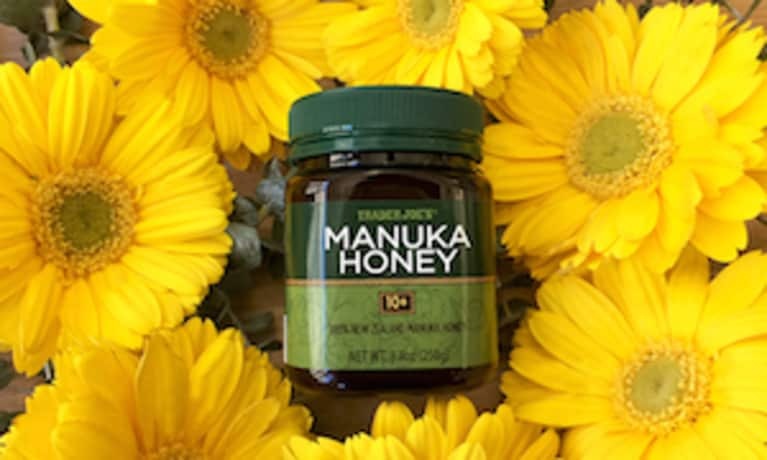 ALLIE WHITE, mbg beauty editor (that's me!)
100% New Zealand Manuka Honey
I really, really, really love manuka honey and what it can do for your skin. I use it as a mask, spot treatment, and full-on cleanser. But it's often very expensive, even in small quantities. I know you pay for quality, but I've found that the Trader Joe's version works just as well as the pricier options. ($10.99)
EWG Score: 0 - low hazard*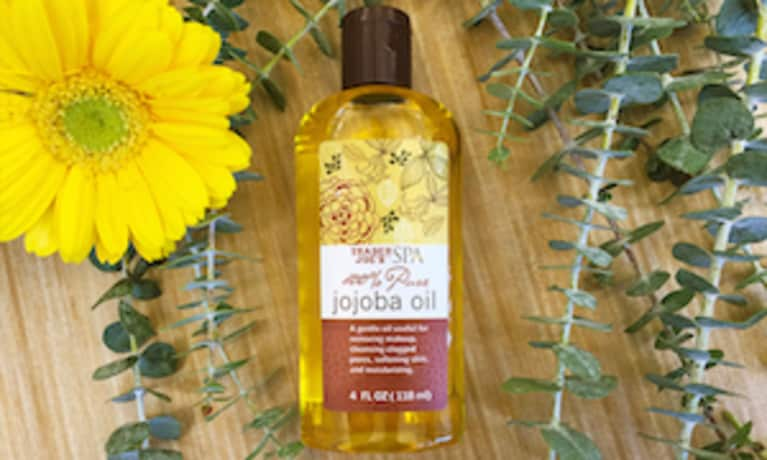 100% Pure Jojoba Oil
I keep this at my desk for when my skin is feeling particularly thirsty. It works better and sinks in faster than a lot of other traditional moisturizers I've tried, so I can slather it on my hands and legs without feeling greasy or slick. It also works wonderfully to tame fly-aways if I'm having a less-than-superb hair day. ($7.99)
EWG Score: 0 - low hazard*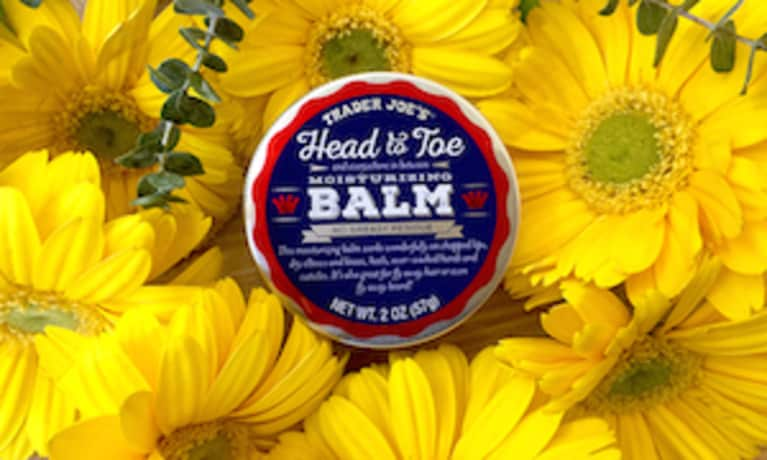 Head-to-Toe Moisturizing Balm
Inside this little tin is a salve/balm hybrid packed with shea butter, mango seed butter, cocoa seed butter, oat kernel flour extract, apricot kernel, and macadamia seed oil. Need I say more? ($3.99)
EWG Score: 1 - low hazard*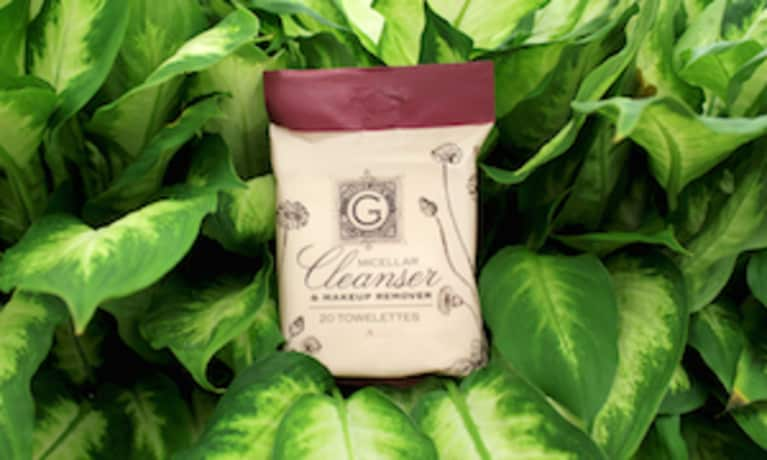 KATE ECKMAN, model and beauty host

Micellar Cleanser & Makeup Remover Towelettes
I love these! They are gentle, but effective at removing makeup and other impurities from the skin. Most makeup wipes, even ones designed for sensitive skin, are too harsh around my eye area and cause some redness. You can feel how gentle these are. My skin feels fresh and clean but not stripped of moisture. It's soft and supple. I also love TJ's organic, virgin coconut oil. This product does it all and is great for making your own beauty products at home as a base for lotions, face masks, etc. Extremely hydrating and all natural for skin, hair, nails, body, you name it! ($3.99)

EWG Score: 4 - moderate hazard*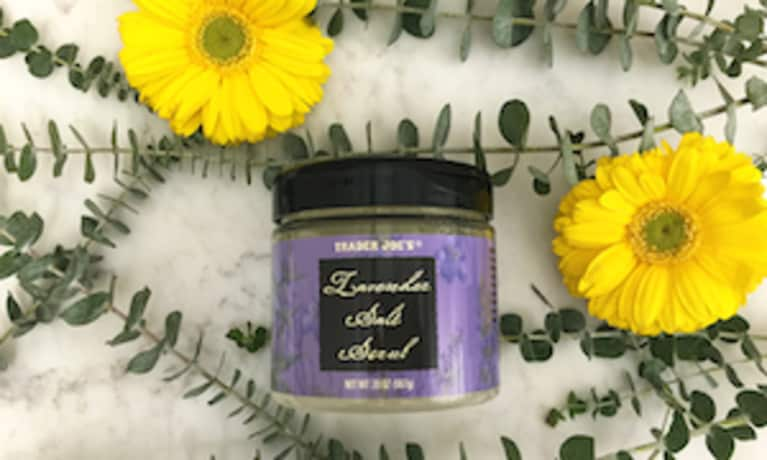 MEGAN PORSCHEN, eco, organic, cruelty-free makeup artist and esthetician

Lavender Salt Scrub
I love the Trader Joe's salt scrub! I actually have it in my bathtub right now and I usually add in some rosemary or thyme sprigs for a nice herbal effect during bath time. ($5.99)
EWG Score: 0 - low hazard*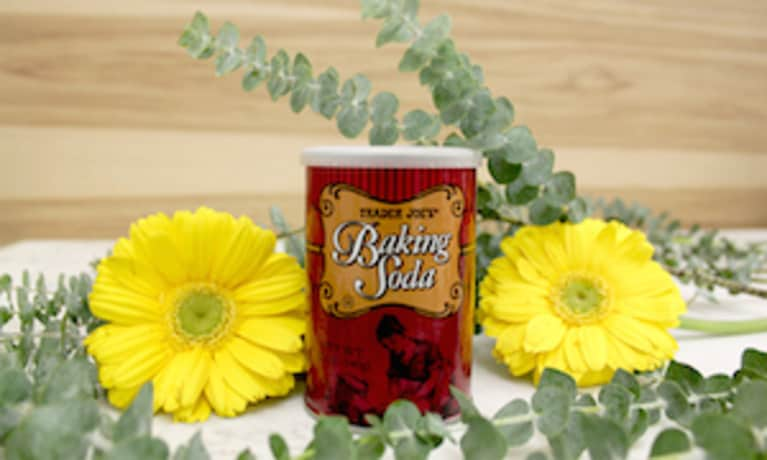 Baking Soda
This makes for a great light facial scrub. ($0.99)
EWG Score: 1 - low hazard
*These products were not listed in the EWG Skin Deep database; they were scored with the Build Your Own Report tool.
Photos of mbg creative