15 Best Restaurants For Plant-Based Eating We've Tried
mbg Contributor
By Leah Vanderveldt
mbg Contributor
Leah Vanderveldt is an author living in Brooklyn, New York. She received her bachelor's in communications and media from Fordham University, and is certified in culinary nutrition from the Natural Gourmet Institute. She is the author of two cookbooks: The New Nourishing and The New Porridge.
A new crop of vegetable-forward restaurants is popping up around New York City. Emphasizing seasonal (and healthy) dishes, these cafés and restaurants are trading in the hippie vibes for a cooler, more stylish atmosphere.
Is this the future of the New York food scene? I hope so. These places manage to sell high-quality veg-filled meals with a sense of fun and excitement. Some are vegan or vegetarian, and some aren't — but all are serving up thoughtful and delicious plant-based dishes.
I left every one of the restaurants on this list (some old and some new) feeling delighted, nourished, and satisfied. Check them out if you're nearby or planning a visit to New York.
1. Dimes
The bright and airy space makes you feel like you've been transported to Southern California or a similar health-conscious, sunny locale. The bowls are where it's at here — grain bowls brimming with vegetables and smoothie bowls topped with fruit and granola are irresistible. The beautiful food attracts equally pretty people looking for good feelings and good-tasting food.
49 Canal Street, New York, NY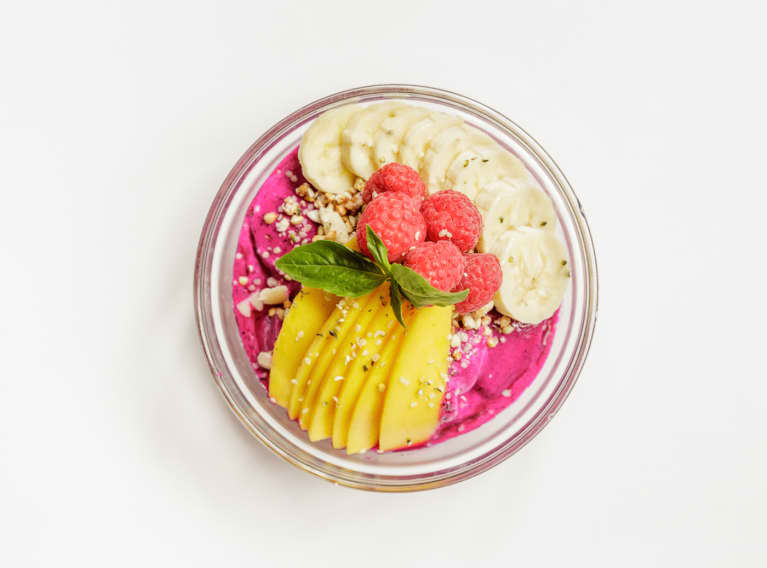 Photo courtesy of Dimes
2. by Chloe
This newcomer is off to a roaring start. With ultra-cool interior design and a bustling West Village location, this veganized corner café has generous salads, Instagram-worthy burgers, and avocados galore. Don't leave without a killer green smoothie or something from the bakery counter.
185 Bleecker Street, New York, NY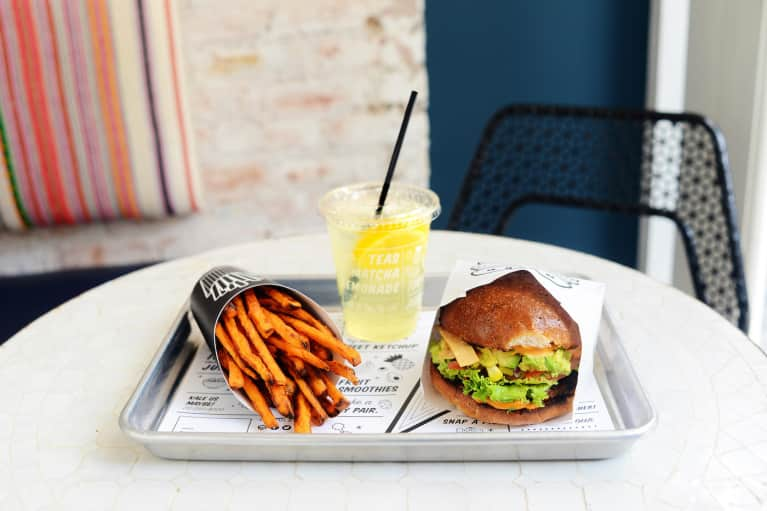 The Guac Burger at by CHLOE. Photo courtesy of by CHLOE
3. Blossom
Each of their locations is different, but their motto "Vegan for Food Lovers" is spot on. The food exceeds expectations and is beautifully prepared.
Try their West Village or Chelsea locations for an intimate dinner or the Upper West Side café for something more casual. Their Upper East Side location, V-Note, specializes in organic and vegan wines.
Multiple Locations
4. Westville
An ever-changing (omnivorous) seasonal menu with an emphasis on farm-to-table produce and vegetable-heavy meals. (Their market vegetable dishes are always on point.) The casually charming atmosphere is perfect for a quick lunch or a laid-back dinner with friends.
Multiple locations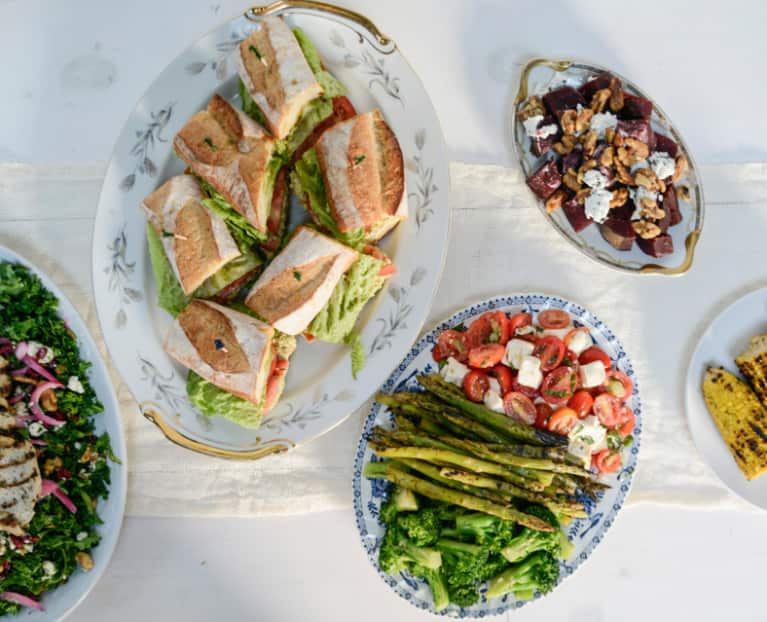 Photo courtesy of Westville
A combination of good-for-you vegetable dishes and salads and healthier (often gluten-free) updates on comfort food classics like mac and cheese and the BLT. This juice bar and restaurant hybrid has a welcoming and calm ambience that matches the cuisine perfectly.
33 Carmine Street, New York, NY
The passion project of registered dietician Marissa Lippert, this little West Village café consistently delivers a changing menu of fresh and inspiring dishes. Always beautifully presented and always ... well, nourishing.
95 Greenwich Avenue, New York, NY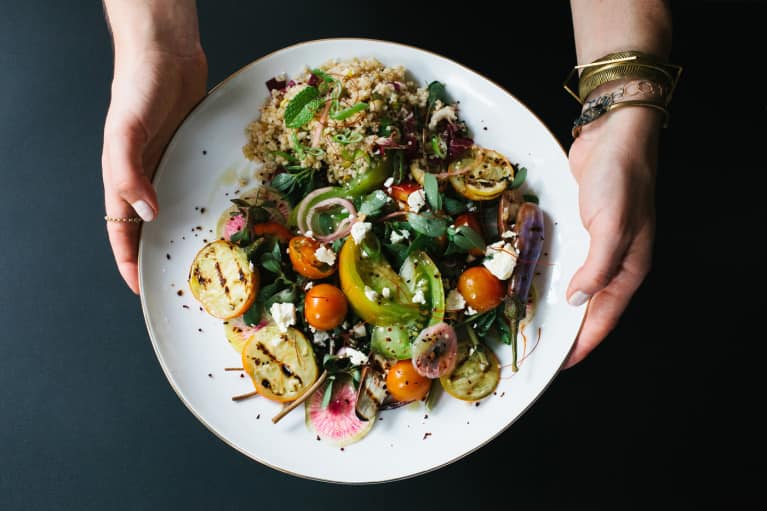 Photo by Christine Han, courtesy of Nourish Kitchen and Table
A vegan restaurant that feels more mature sophisticate than crunchy hippie. Great salads and mix-and-match roasted vegetable plates make sure you walk away feeling truly plant-powered.
41 East 11th Street, New York, NY
This is the refined sit-down version of Midtown's The Little Beet (a grab-and-go whole foods café with eye-catching salads, juices, and produce on offer). The Little Beet Table lets you slow down a bit to enjoy a gorgeous selection of healthy food in an inviting restaurant setting.
333 Park Avenue South, New York, NY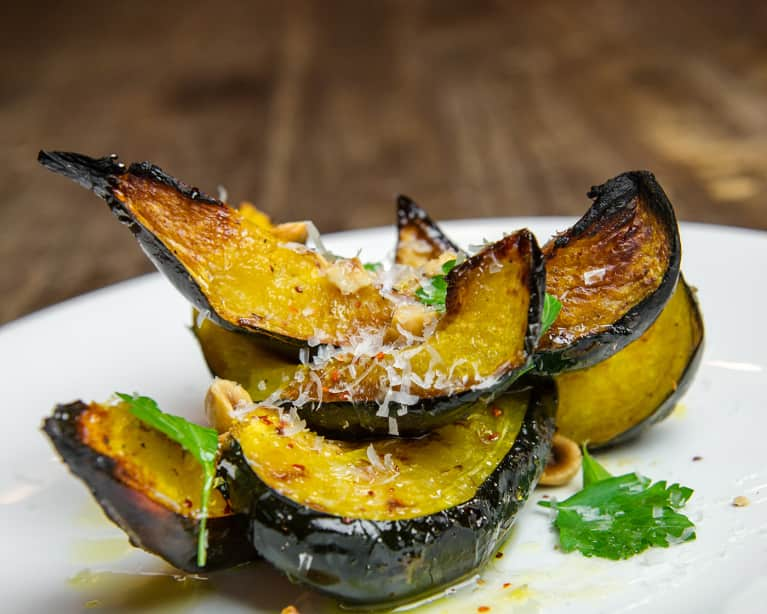 Photo courtesy of Little Beet Table
A radiant café and juice bar that maintains its sunny vibes with vegetarian and vegan dishes and high-energy music. Snag a table outside with the rest of the chic clientele.
19 Kenmare Street, New York, NY
10. Stonefruit Espresso and Kitchen
A vibrant corner café in Bed-Stuy, Brooklyn, Stonefruit is serving good coffee alongside organic and locally sourced breakfast and lunch options.
The menu changes monthly, so there's always something new. In case you missed it, we were lucky enough to get Stonefruit's August Peach Salad recipe to share with you.
1058 Bedford Avenue, Brooklyn, NY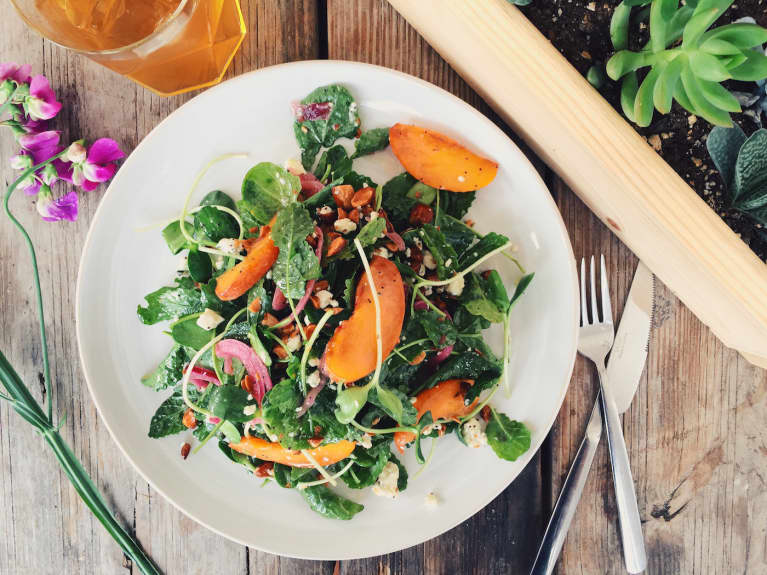 Photo courtesy of Stonefruit Espresso and Kitchen
11. Dig Inn
Mix-and-match local and seasonal vegetable and protein dishes to create your ultimate grain or greens bowl. Much more than a salad bar, vegetables are grilled, roasted, and dressed to bring out their best flavors. There's plenty of animal protein on this menu too, to keep everyone from paleos to vegans happy.
Multiple locations
12. Sun In Bloom
A cozy health-conscious café in the Park Slope area of Brooklyn (they also have a Tribeca location) that offers green juices, smoothies, and organic fare for breakfast, brunch, lunch, and dinner. While the meals are mainly raw and vegan, dishes are satisfying and generous. They specialize in gluten-free baked treats, too.
460 Bergen Street, Brooklyn, NY, and 165 Church Street, New York, NY
13. Pickle Shack
You might mistake this for a gastropub, and you wouldn't be wrong ... except it's a vegetarian gastropub with plenty of vegan options. In addition to the hearty fare paired with a long craft beer and wine list, this is a great place to share a (veggie) burger and a brew with friends — vegetarian or not.
Oh, and of course, they make their own pickles in house. Their BBQ pulled oyster mushrooms are the jam.
256 4th Avenue, Brooklyn, NY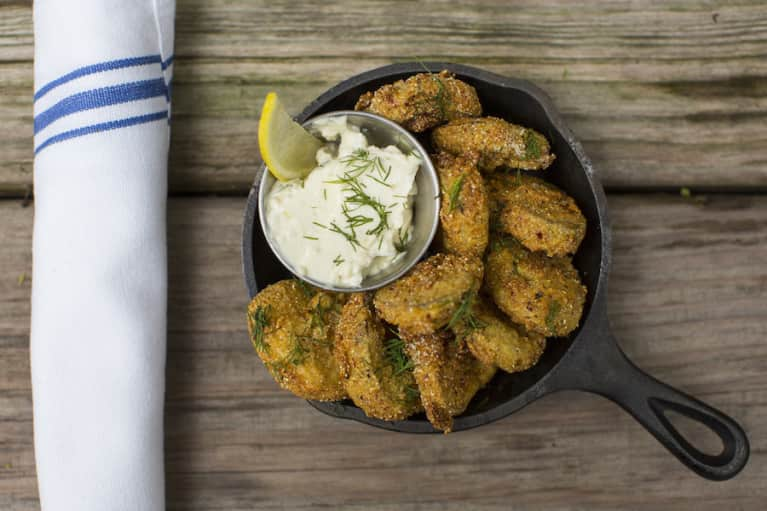 Photo courtesy of Pickle Shack
14. Sweetgreen
A step up from your standard salad bar, sweetgreen is all about fresh, seasonal, and (where possible) local ingredients and minimizing waste. You can build you own, but their special salads are where it's at.
Multiple locations
15. Dirt Candy
Of course, this list wouldn't be complete without the mother of all vegetable-forward New York restaurants, Dirt Candy. Amanda Cohen's adventurous and playful vegetarian menu will convince even the skeptics to love vegetables in a whole new way.
86 Allen Street, New York, NY