Happy National Park Service Day! 12 Of The Country's Most Beautiful Views
mbg Sustainability Editor
By Emma Loewe
mbg Sustainability Editor
Emma is the Sustainability Editor at mindbodygreen and the author of "The Spirit Almanac: A Modern Guide To Ancient Self Care."
It's the National Park Service's 99th birthday, and everyone's invited to celebrate. Today there's free admission to all 59 of America's national parks. That's 84 million acres open for your hiking, sunbathing and reveling-in-nature pleasure.
These photos from the Department of Interior's Instagram feed will make you want to dust off those hiking boots and start exploring. (Not sure which site to check out first? Here's the complete map of national parks.)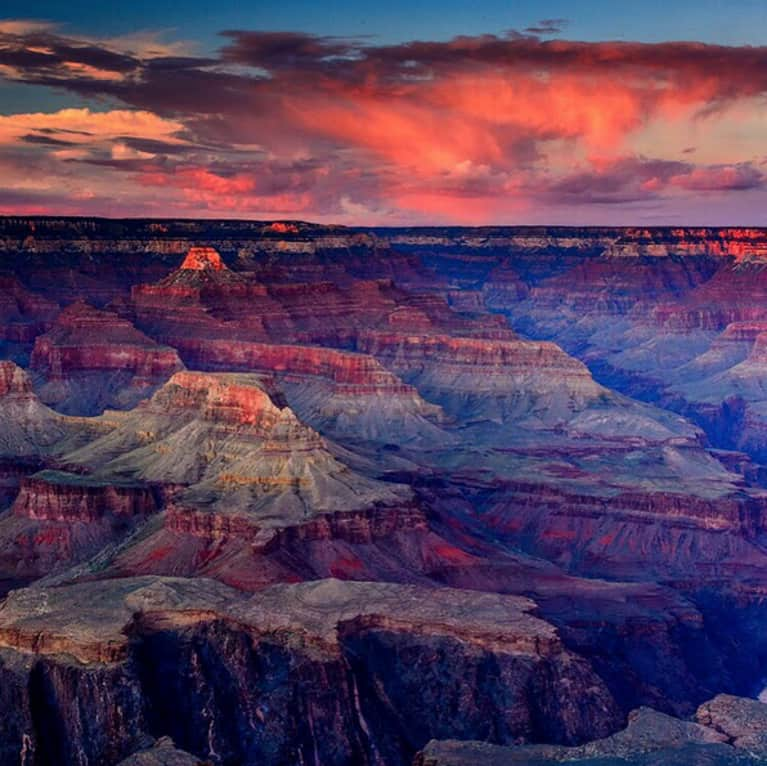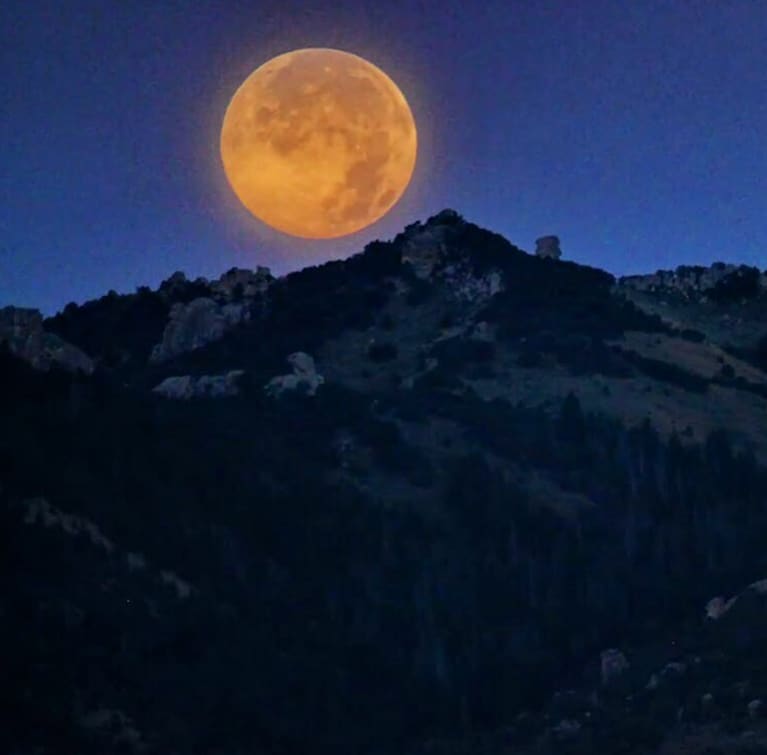 A full moon peeks through a canyon in Idaho's City Of Rocks Reserve. The park lives up to its name, and is thought to be home to some of the oldest rock formations in the country.
Daylight reaches the Mesa Arch of Canyonlands National Park — a lookout known for its incredible views of canyons underfoot and mountain peaks in the distance.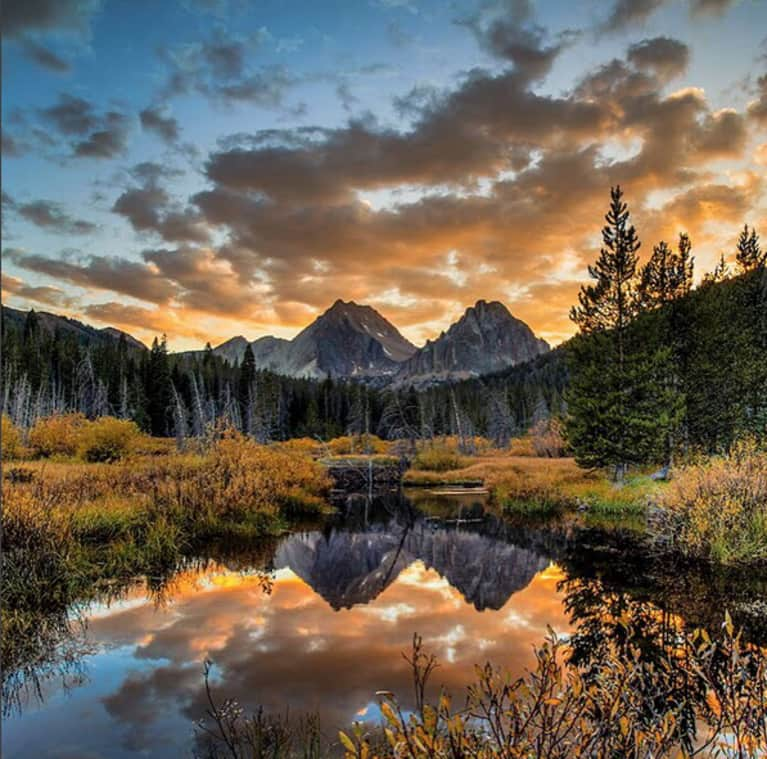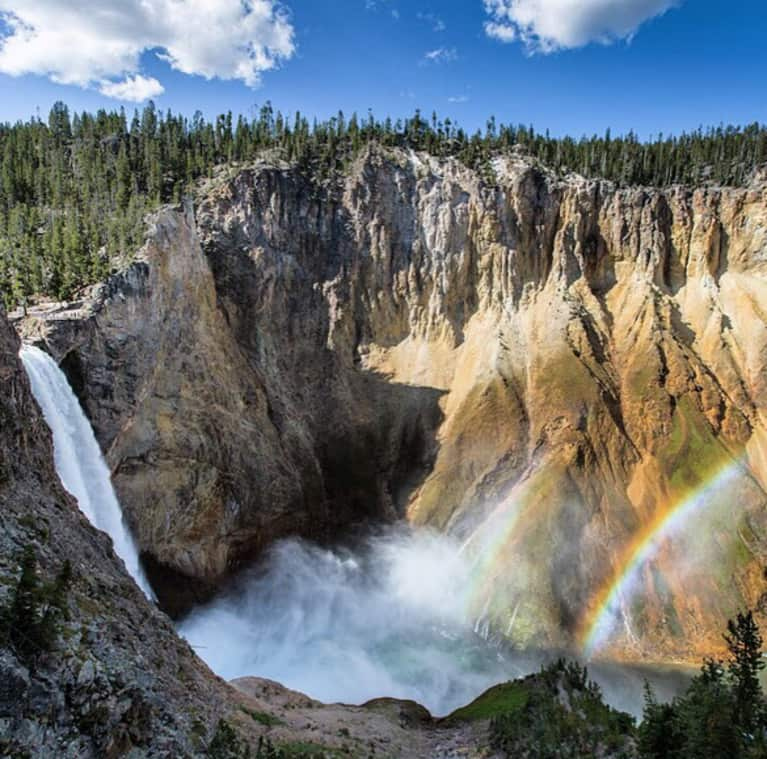 A double rainbow dances over Yellowstone River, as seen from Uncle Tom's Trail. Views like these don't come easy — the trail takes hikers down 328 steep steps, the equivalent of about 28 flights.
First light settles over Glacier National Park in northern Montana. The largest glacier in the park measures in at more than 400 acres.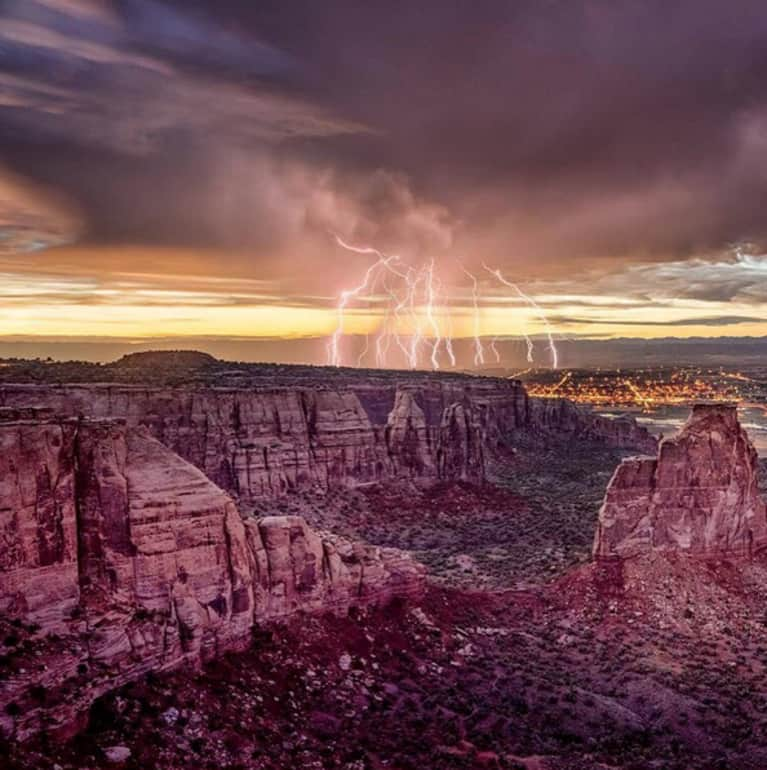 Lightening rolls over Colorado National Monument. The canyon has seen some intense storms this summer, but it remains a semi-desert and averages just 12 inches of rain a year.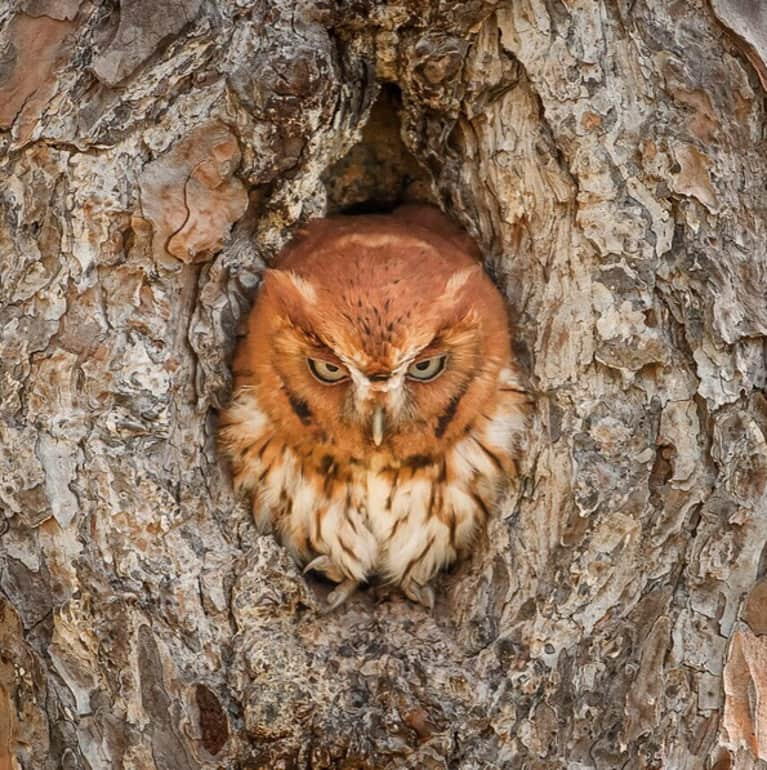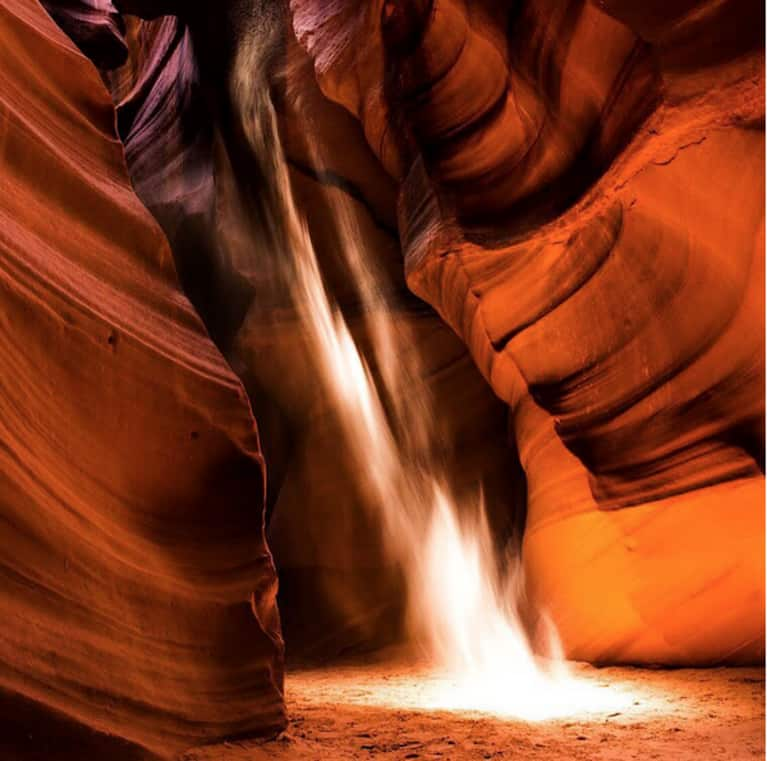 Light peeks through sandstone of the Antelope Canyon. The 120-foot slot canyon sits on a Navajo Indian Reservation in Arizona.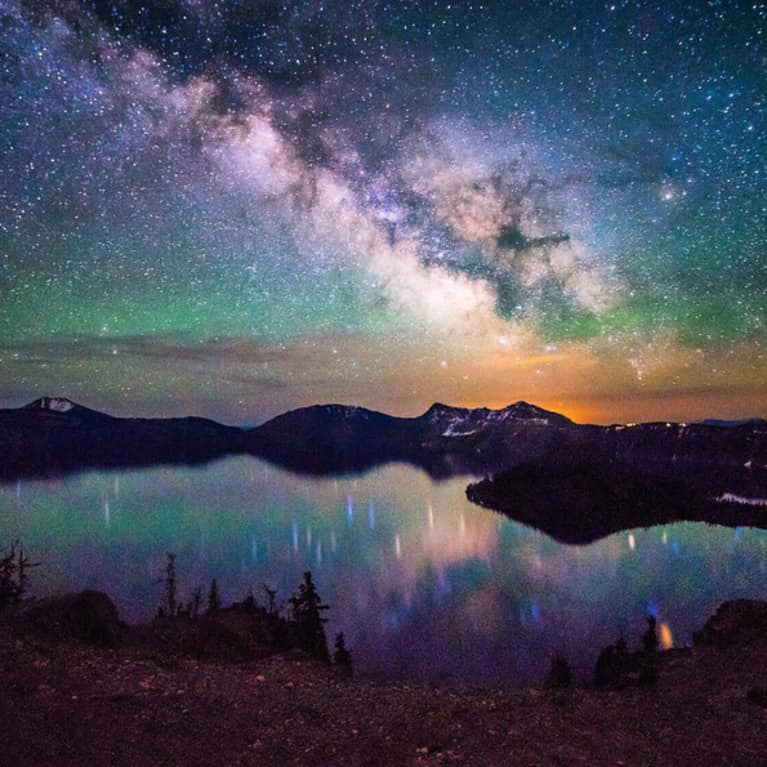 The Milky Way dances over Crater Lake — Oregon's only national park. The lake is miles away from any major town, making it the perfect destination for eager stargazers.
A mother bear shows its baby how to dig for clams at Lake Clark National Park in Alaska. 30,000 brown bears, 98% of the country's population, reside in Alaska.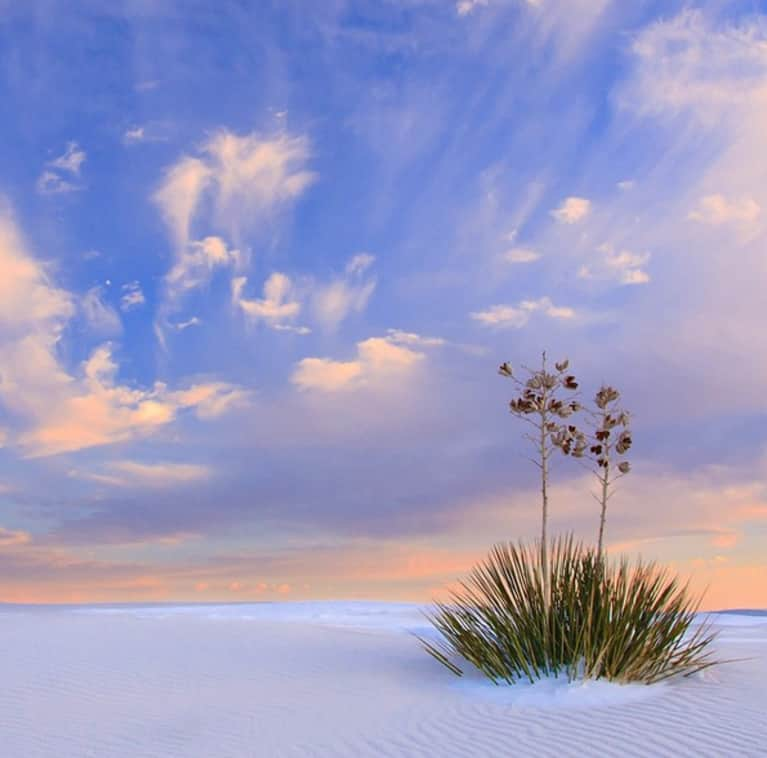 Vegetation dots White Sands National Monument in New Mexico. The sand dunes get their coloring from miles of gypsum crystals that visitors are welcome to coast on year round. Sleds are even available for rent at the visitor center!
Hero Photo Credit: Stocksy