This Year's 10 Best Travel Photos Were Just Released (And They're Incredible)
I just found your next desktop background.
The coveted first-place prize of this year's National Geographic Traveler Photo Contest was awarded to Anuar Patjane yesterday for his unbelievable image of a humpback whale and her newborn calf off the coast of Mexico. The gold medal comes with an eight-day expedition on the Panama Canal aboard National Geographic's charter ship. Not bad.
A panel of photographers pulled the image, along with 9 other honorable mentions, from over 18,000 entries.
Check out the winning snapshots, and get exploring!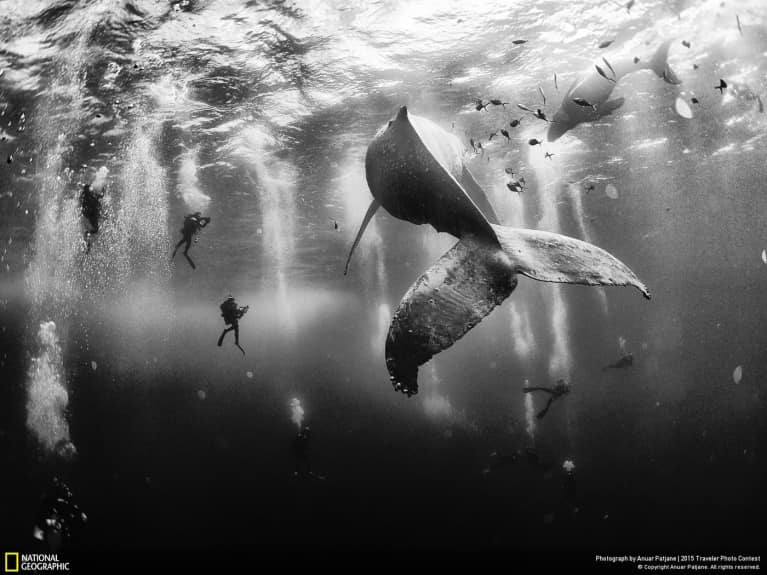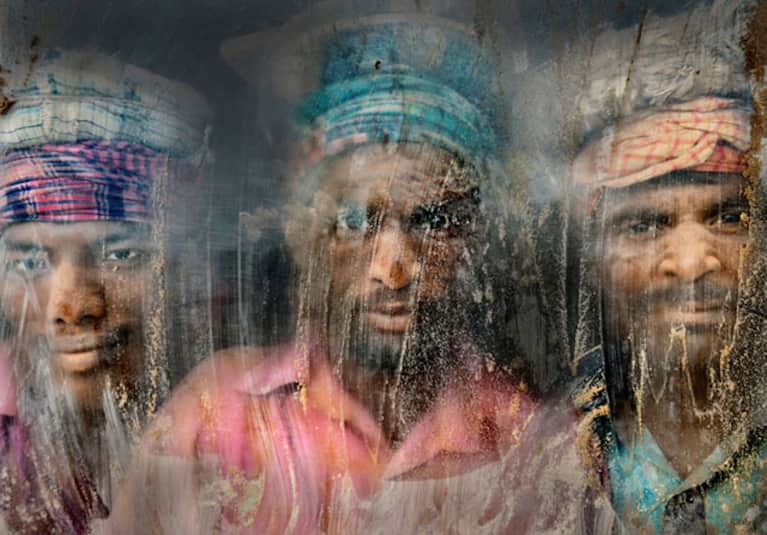 Three gravel workers peer through a window in Bangladesh.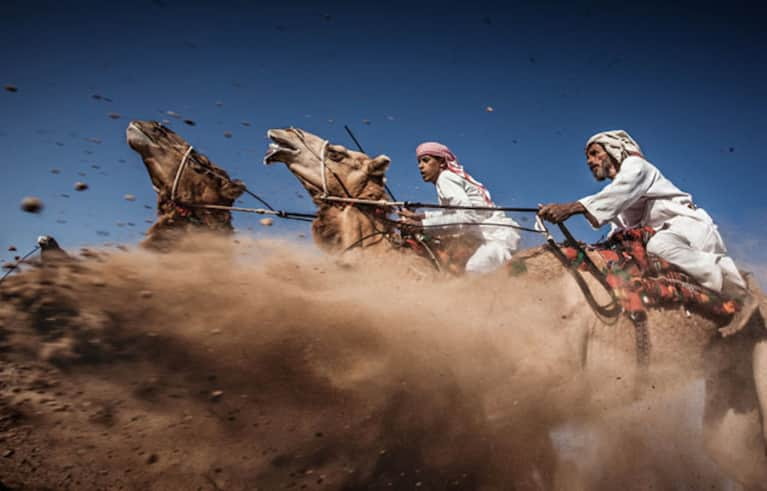 Men race camels along the Arabian Peninsula.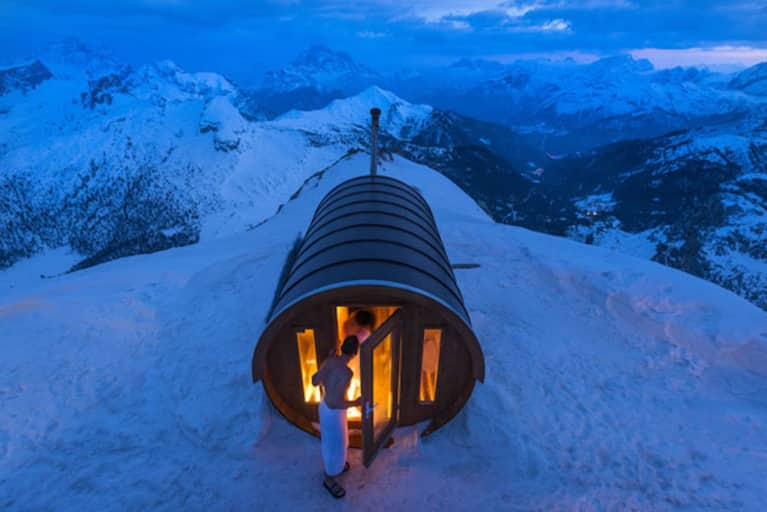 A mountaintop sauna glows softly over the Italian Alps.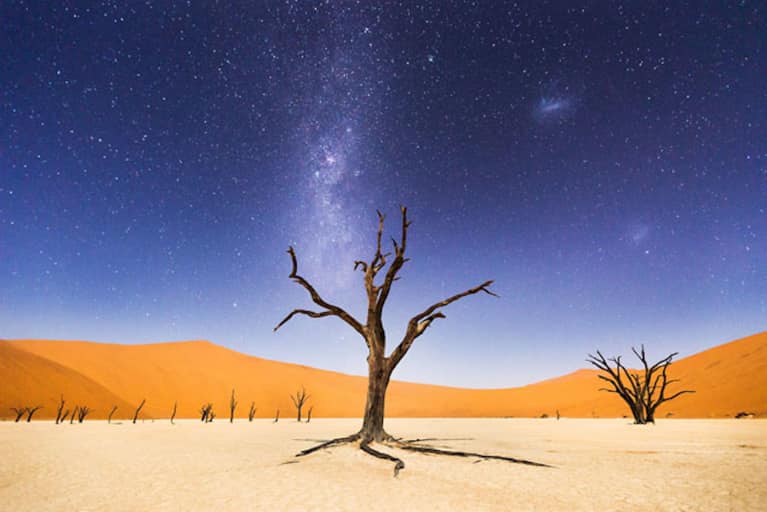 A bright moon floods Nimibian sands with light.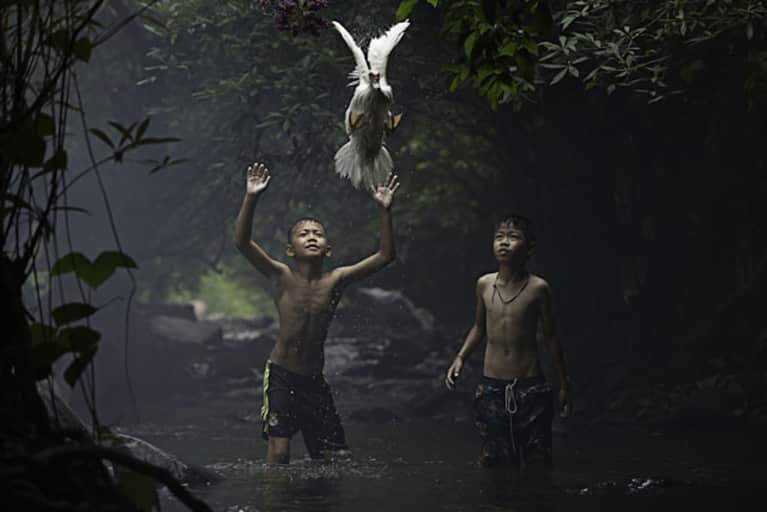 Two boys try catching a duck at the base of a waterfall in Thailand.
Indian wrestlers cover themselves in clay to soothe sore muscles after a fight.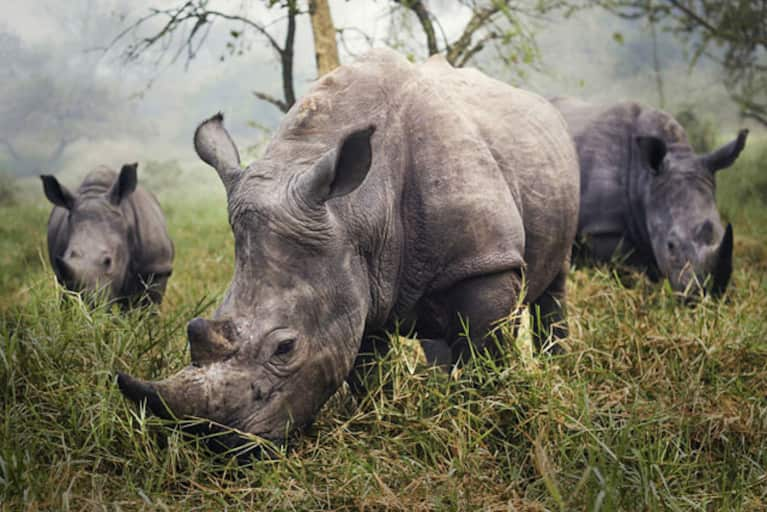 Three white rhinos graze in an animal sanctuary in Uganda.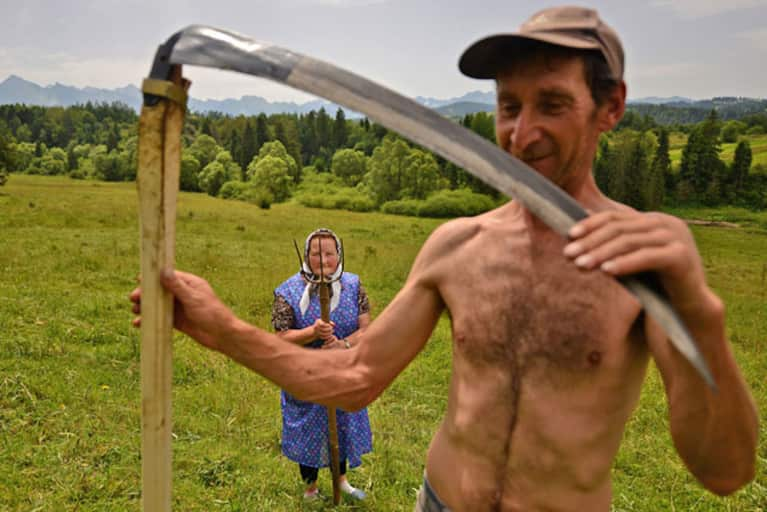 Haymakers work together in the Polish countryside.