12 Rockstar Athletes Who Are Revolutionizing The Fitness World
With more gyms and fitness studios popping up all over the country, there are so many new and challenging ways to get fit. No one's workout regimen is exactly the same — and there's not one "look" that embodies the "fit" ideal. Athletes come in all shapes and sizes, and everyone should be celebrated for getting their sweat on.
That's exactly what these 12 kickass athletes are doing right now — helping make the fitness world more approachable, inclusive and fun. Here's why you should know about the inspiring fitness stars making headlines today: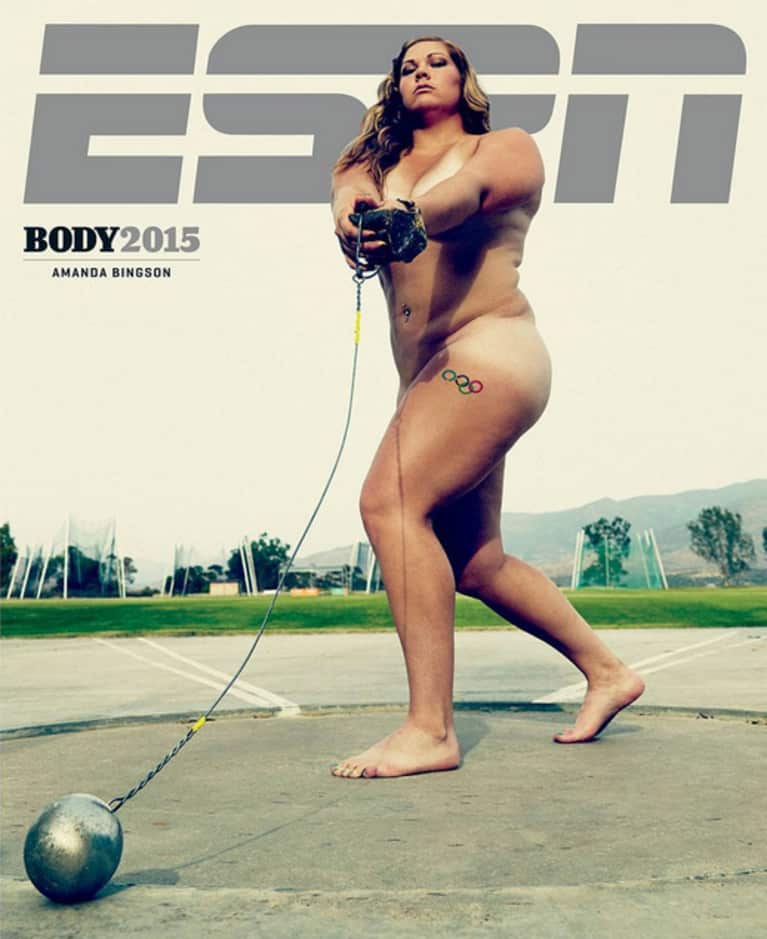 USA track and field hammer thrower Bingson bared her beautiful bod for the cover of ESPN The Magazine's The Body Issue. Bingson currently holds the American record for the hammer throw, tossing it roughly 248 feet and 5 inches.
As a record-breaking athlete, there's a lot to admire about her strong, muscular physique, but she put it best when she said this to ESPN: "I'll be honest, I like everything about my body." So do we — and so does everyone else who picked up her cover.
Photo courtesy of @abingson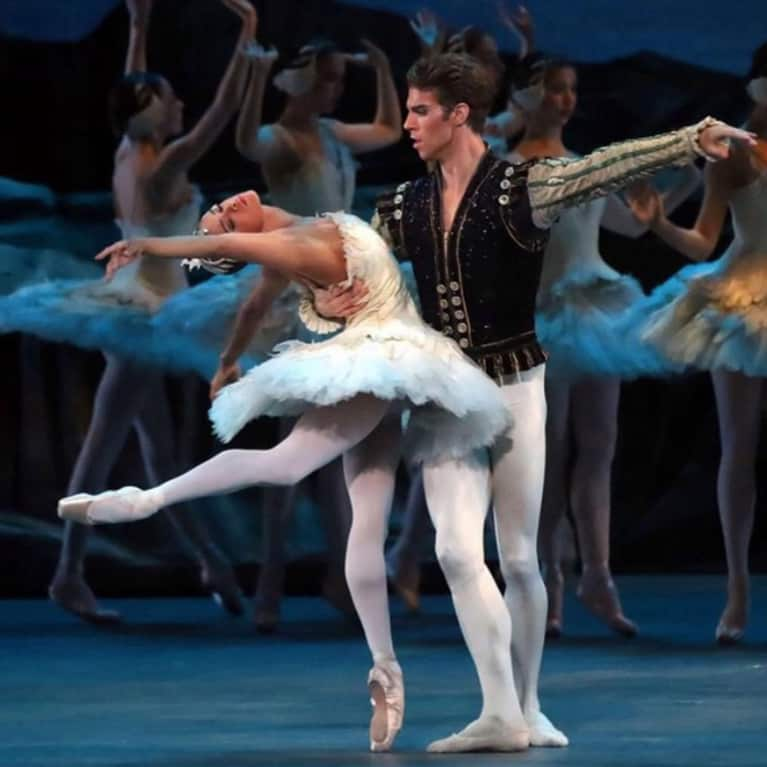 Copeland is no ordinary ballerina — in July 2015, she became the first African-American female principal dancer for the American Ballet Theatre, accomplishing her lifelong goal since she started dancing at age 13.
It wasn't easy to get to where she is today. As she's mentioned in interviews, she constantly struggled when she felt like she didn't look like the dancers who were succeeding. Copeland has been open and honest about the challenges of her rise to fame — penning both a children's book and a New York Times best-selling memoir. As she told TIME earlier this year, "I never saw a ballerina who looked like me before. And I'm here to be a vessel for all these brown ballerinas who have come before me."
Photo courtesy of @mistyonpointe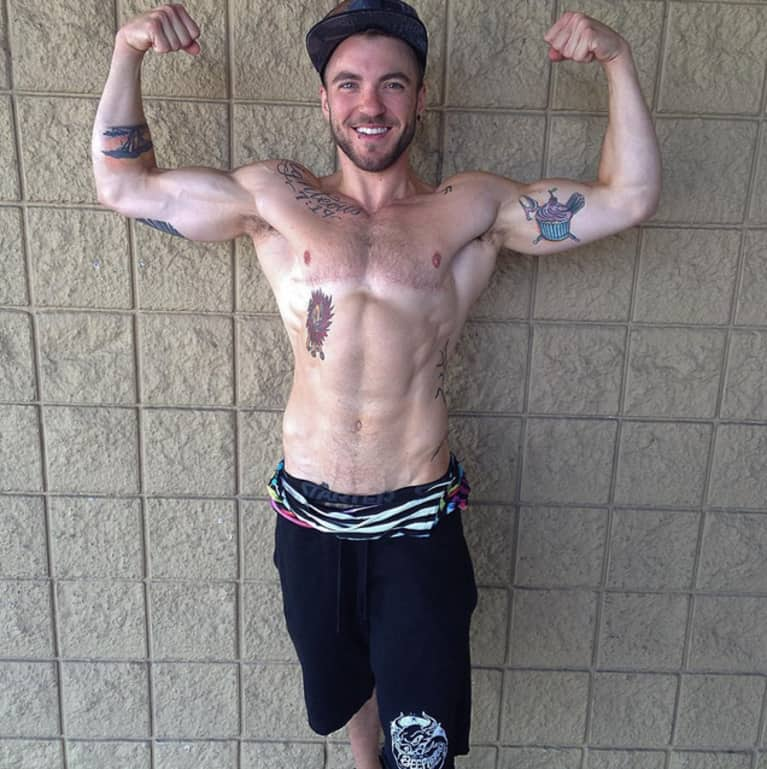 Currently vying to become the first transgender man on the cover of Men's Health, Dowling is making his mark on the fitness world. He started BeefHeads Fitness, a YouTube channel focused on transgender individuals and their healthy lifestyles. As he told Men's Health, "When you're a biological female trying to gain a masculine physique, you're going to train a little differently. I wanted to provide a space where we can encourage each other at the gym, even if we might not know what we're doing." He gets our vote!
Photo courtesy of @alionsfear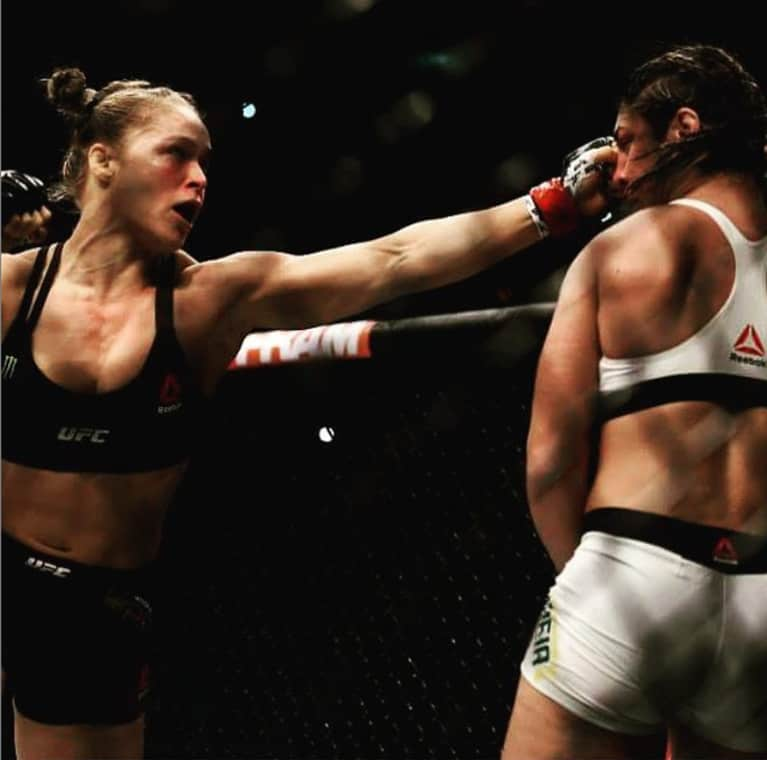 Who isn't cheering for Ronda Rousey these days? The first woman to join the UFC (Ultimate Fighting Championship) remains the undefeated women's bantamweight champion after beating out competitor Bethe Correia, after just 34 seconds in the ring. Not only is Rousey a formidable athlete, she's inspiring women across the country with her open and honest approach to body confidence and self love.
As she recently commented in a UFC video, "I think it's [my body] femininely badass as fuck because there's not a single muscle on my body that isn't for a purpose..." That purpose: Kicking ass, taking names and looking good while doing it.
Photo courtesy of @rondarousey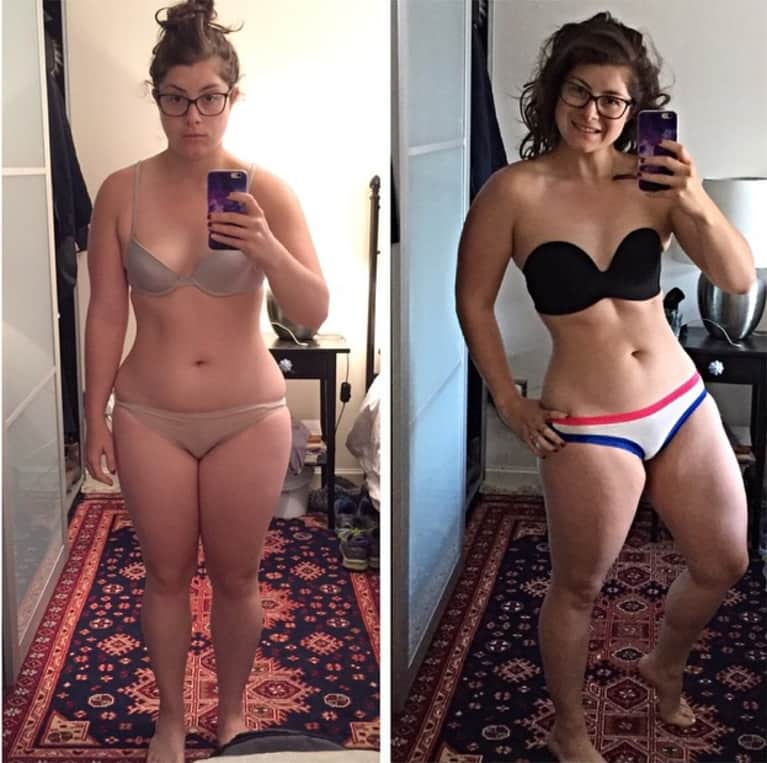 This British personal trainer created headlines this summer when she blew the lid off of before-and-after fitness selfies. By adjusting her stance, color of clothing and hairstyle, she made herself look like she had lost 10 pounds — but the photos were actually taken just three minutes apart. Her message: Don't buy into everything you see on Instagram, and don't let those phony #fitspo pics discourage you.
Photo courtesy of @fitology_uk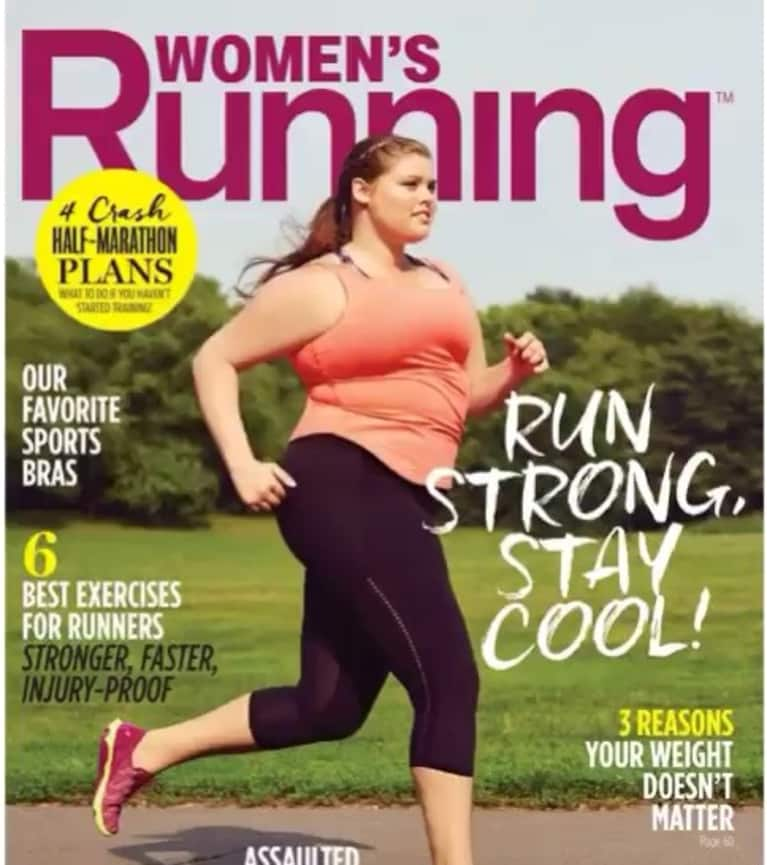 This 18-year-old Wilhelmina model graced the cover of Women's Running magazine in August 2015 and modeled the latest athleisure trends inside the mag. Schenk is a lifelong athlete who has been running for 10 years. Sche feels confident acting as a role model and proving that not all runners look the same:
"Some women believe that since they have curves they can't run or shouldn't run. Running is for every body anytime," Schenk elaborated in Women's Running.
Photo courtesy of @womensrunningmagazine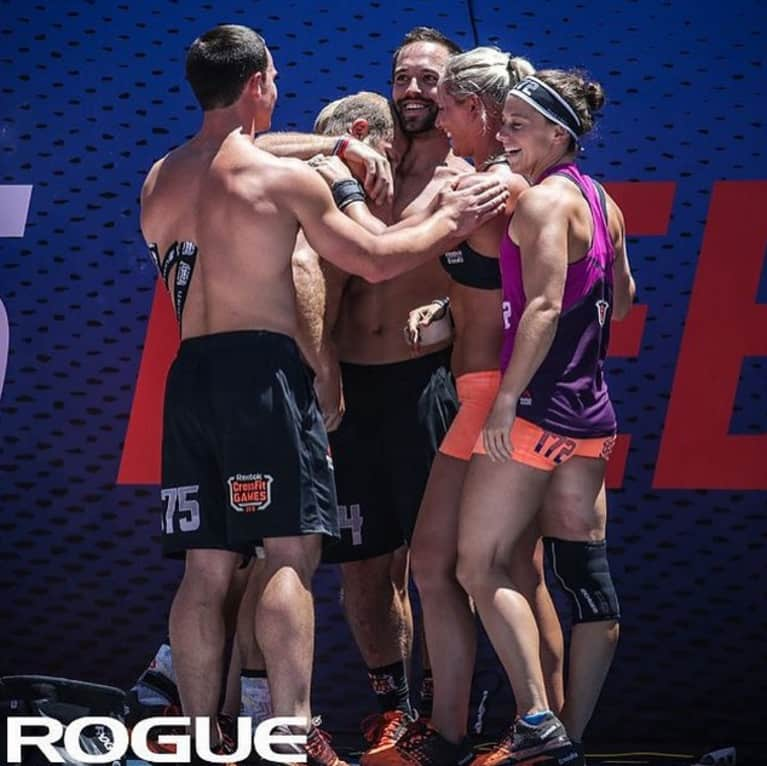 There's certainly a community aspect to CrossFit, but it's mostly about what YOU can squat or clean and jerk all on your own. Today, Rich Froning Jr. is changing the game.
The infamous "Fittest Man on Earth," four years running recently ditched the individual competition to focus on the sport as a team. In the 2015 Games, his team came in first place. He is a powerhouse athlete who is constantly switching things up — and signifying that fitness doesn't have to be experienced solo.
Photo courtesy of @richfroning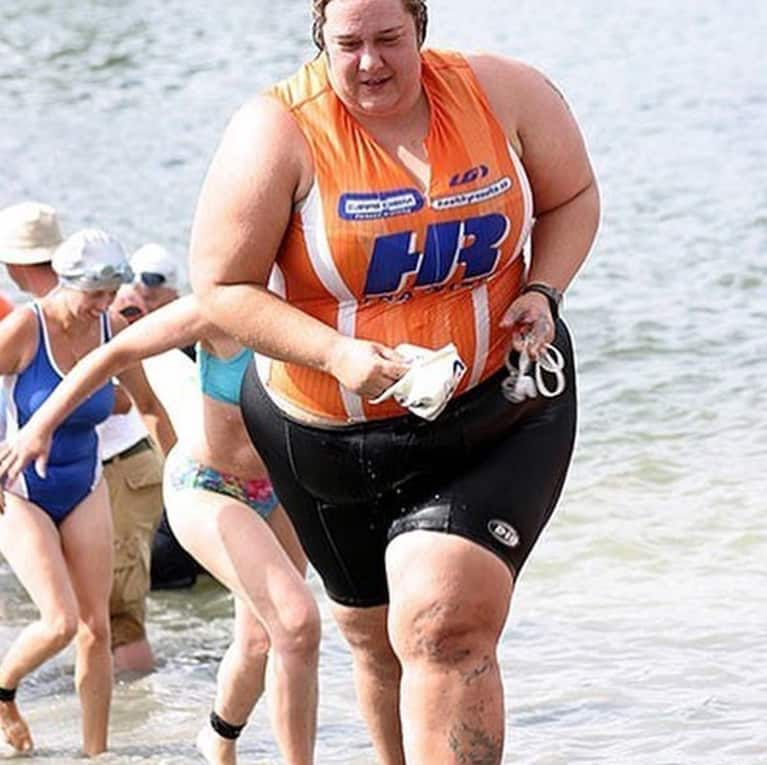 Henderson is a personal trainer and spin instructor who has competed in over 20 races (triathlon, duathlon, half marathon and rowing). Though her biggest accomplishment yet may be her website and blog, Born to Reign Athletics, where she motivates and celebrates plus-size women who are athletes. The Born to Reign motto? Inside every woman is an athlete, waiting at the starting line.
Photo courtesy of @borntoreignathletics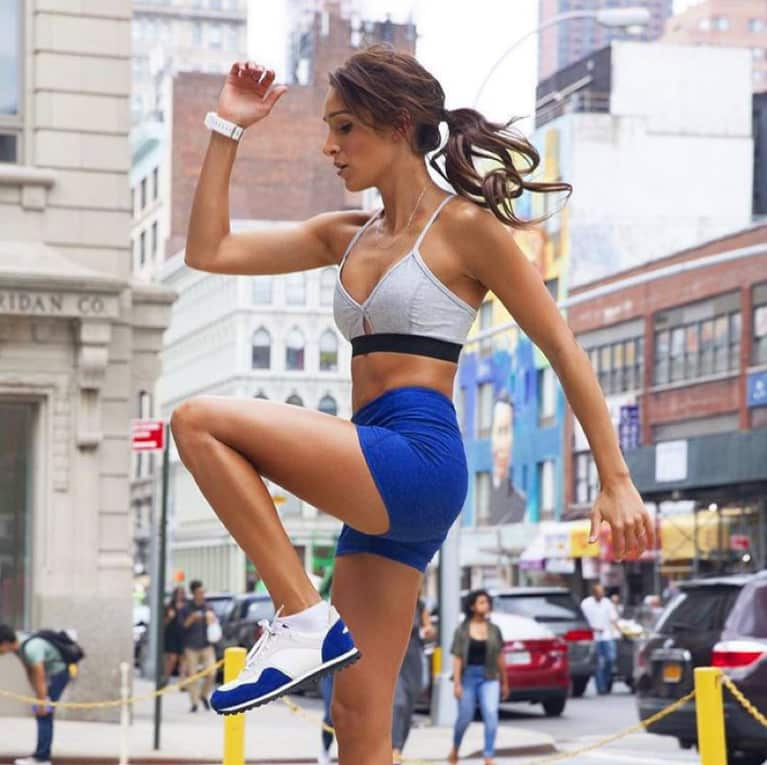 There are so many things to love about this Australian personal trainer that we did a whole story about her. But here are a few of the big-picture tidbits: She's inspiring millions with her 28-minute workouts that require little equipment and only cost about $5.83 a week. Forget fancy gym memberships for the elite, Itsines is making fitness accessible and approachable to the masses.
Photo courtesy of @kayla_itsines

When she was just 13 years old, Bethany Hamilton's life changed forever. During a morning surf session, she was attacked by at 14-foot tiger shark, and lost her left arm. Just a month after the attack she was back on her surfboard, and a year later she won her first national title. She's been competing (and winning) ever since.
In 2015, Hamilton created headlines for surfing while six months pregnant. Her take? She was simply enjoying an active pregnancy — and she did some of her best surfing "preggo." Hamilton turned a setback into a minor road bump and continues to inspire women around the world with her healthy attitude on life.
Photo courtesy of @bethanyhamilton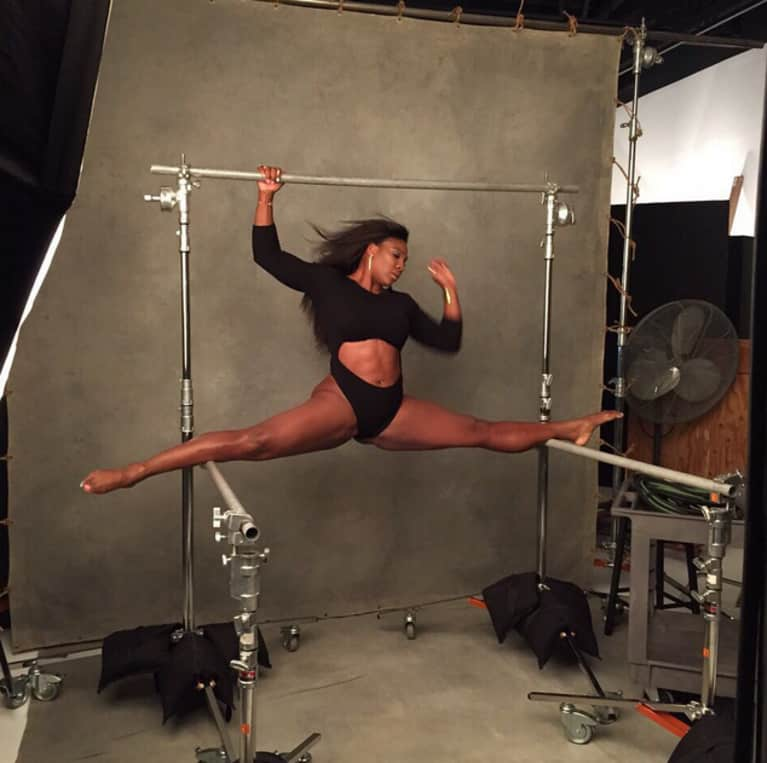 Serena Williams is at the top of her game right now — literally. She is ranked number one in the world after winning Wimbledon in July 2015, and has her sights set on a U.S. Open victory to complete a calendar-year grand slam.
Yet, much of the attention around Williams lately has been off the courts, and focused on her appearance. Last month, an internet commenter created a stir by chalking Williams' Wimbledon win up to her "built like a man" figure. Williams retort was an appropriately-timed bikini selfie, and now a New York Magazine cover, where the tennis super star is suspended in a split (pictured above).
Photo courtesy of @serenawilliams

Mullins has been defying odds from a young age. Born without fibulae in her legs, doctors told her she would never walk and would likely be in a wheelchair for the rest of her life. On her first birthday, they amputated her legs below the knee. One year later, she was walking on prosthetic legs.
She didn't stop there. Mullins discovered a love for competitive sports, particularly running. She hired a track coach and became the first amputee to compete in the NCAA on Georgetown University's Division-1 track team. In 1996, she set three world records at the Paralympics in Atlanta. Today, she is a model, inspirational speaker and proof that with grit and determination, nothing can stop you from accomplishing your goals.
Photo courtesy of @aimeemullinsnyc

Cover photo: Under Armour