More Millennials Live With Their Parents Than Ever Before
Moving in with your parents has undergone a renaissance. Most people no longer automatically associate living at home with unemployment and sitting on a couch in the basement playing video games. Most people understand that, sometimes, it's a logical and smart move.
So it makes sense that, according to a new report from Pew Research Center, more millennials are living with their parents in the United States today than at the height of the Great Recession's impact in 2010. In other words, it's becoming increasingly common for 20-somethings to move back home, and it's not because they don't have jobs.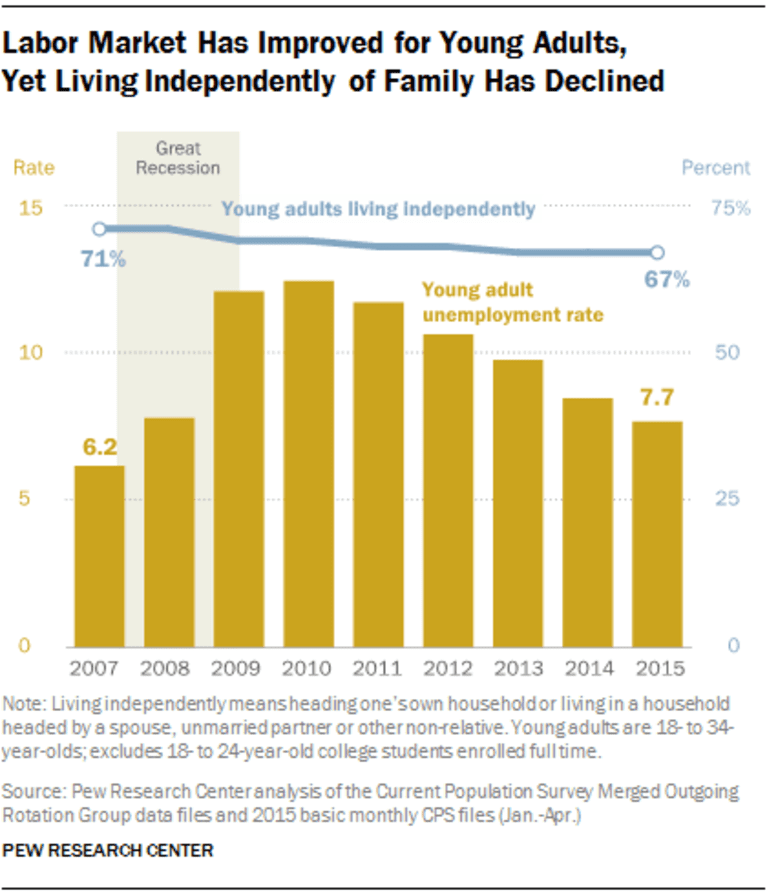 Despite the fact that there are about 3 million more Americans in the 18-34-age bracket today than there were in pre-recession 2007, there are still fewer millennials living independently in 2015. About 42.2 million young adults ran their own households in 2015, down from 42.7 million in 2007.
Why the shift toward sticking around the familial space? It's unclear. One factor that can be ruled out as a broad explanation is student debt, because the same trend affects those who didn't go to college.
Any ideas?