This Is What Happens To Your Body After Drinking A Can Of Soda
Spoiler alert: it ain't pretty.
Within 10 minutes of drinking one 330ml can of soda, 10 teaspoons of sugar will rush into your system, which is more than the recommended allowance for one day.
Niraj Naik, aka the "Renegade Pharmacist," was wondering why people would still gain weight if they were following a strict low-fat diet. The culprit, he found, was one particular substance found in many processed foods and drinks: fructose in the form of high fructose corn syrup.
He recently came across an article written five years ago by Wade Meredith that breaks down exactly what happens to your body in the hour after you consume just one can of Coca-Cola (which, of course, also applies to most sugary, caffeinated soft drinks), and made this infographic with the information: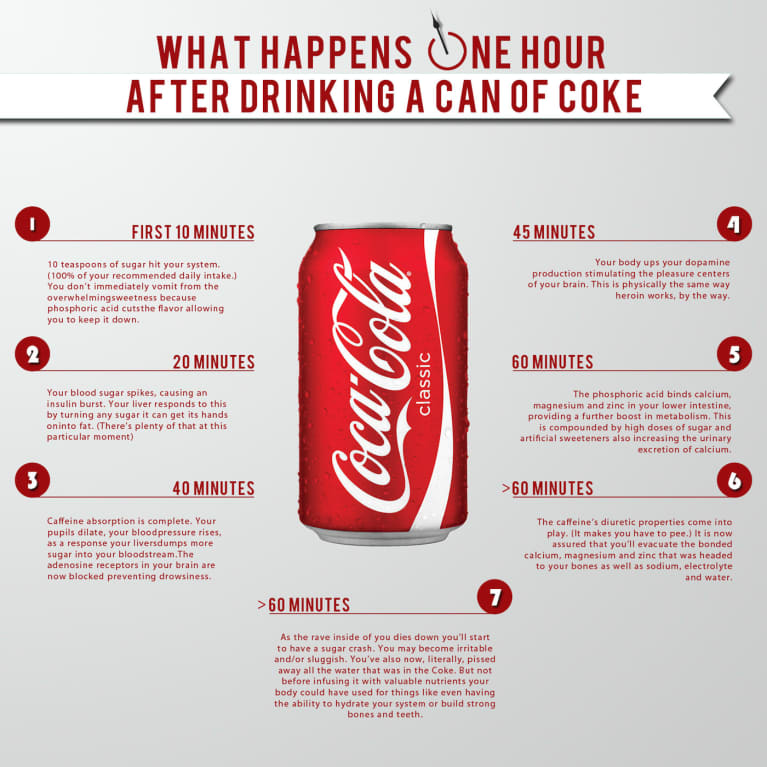 A Coke now and then isn't going to kill you. But regular consumption is where the trouble (namely blood pressure, heart disease, diabetes, and obesity) lies.
So, if you're constantly seeking a fizzy fix, maybe try seltzer instead?