Q & A with Hemalayaa: On Yoga & Dance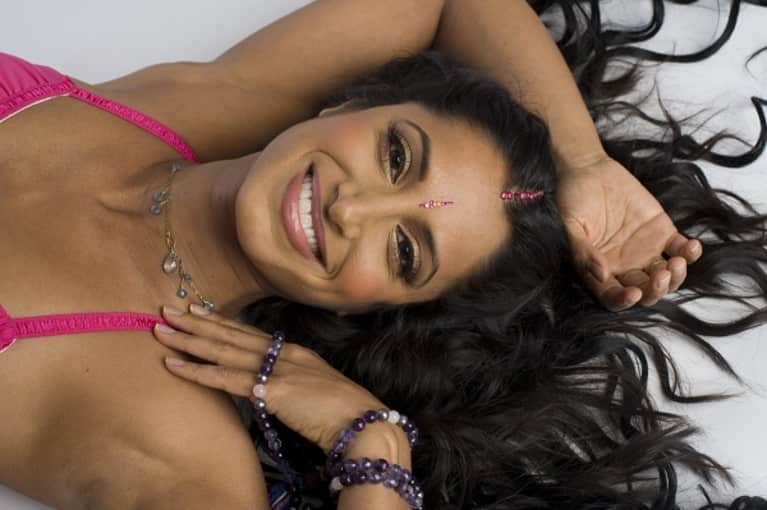 With her east-meets-west style of combining yoga and dance, Hemalayaa brings a little bit of Bollywood to Hollywood in a way that's entirely unique and filled with positive energy. She talks to us about the differences between yoga in America and India, the relationship between yoga and dance, and her influences.
MBG: How did you first come to yoga?
H: I learned a little about yoga in my home while growing up. My father did yoga postures and meditation. I learned a little meditation practice when I was younger. When I was in my early twenties I started doing yoga on my own for a few years in my own living room, then started going to studios, since they were starting to pop up.
How is yoga in India different from yoga here in America?
My experience is that yoga is a little less physical exercise in India than here. In India the Hatha yoga practice is there, yes, and I found much more meditation and spiritual unity with the yoga asana. There is more Raja Yoga practice in India. Raja Yoga is called the 'royal road' because it incorporates exercise and breathing practice with meditation and study, creating a well-rounded person.
What does yoga mean to you?
To me, yoga means a lifestyle dedicated to serving the best that I can while I'm here. And, knowing that I'm here in this form/body for a short time, and I want to do my best to do the least amount of harm, and most amount of "good" I can do here. It means serving for the greater good of all -- not just me, but thinking, acting and being with all as a whole.
Yoga and dance -- what's the relationship between the two?
Yoga I find is a very linear practice -- especially how it is done here in the West. Dance is a fluid, circular, spontaneous, feminine practice. The two together bring the masculine and feminine into harmony. I find that the relationship between yoga and dance is a harmonious one that inspires transformation. The practice of yoga and dance together easily and playfully brings us into our higher, most beneficial selves.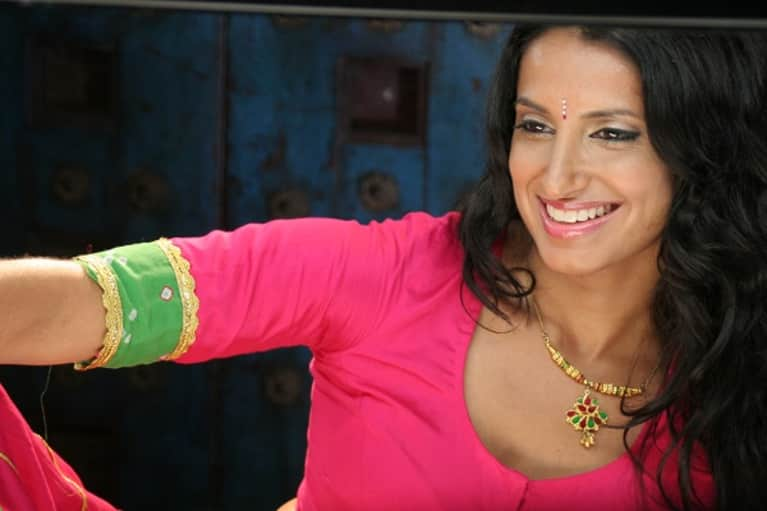 Who are some of your biggest influences in your practice?
It's interesting because one of my influences doesn't have much to do with the physical practice of yoga or dance. Jeffrey Armstrong is a teacher of yoga philosophy and teaches the spiritual teachings of yoga. Another influence is Krisnamachariya, a great yogi who taught the beauty of bringing God into our practice. These are a couple strong influences, and there are many others that I admire, and the list is too long...
I am inspired by the spiritual connection (whatever you call it: God, Creator, Universe, Buddha...) and believe it is very important with physical daily life/practice. This is what we do in our "practice" -- we practice how to be in the world with our "whole selves", connected to the higher power -- always. We are spiritual beings and when we connect with that part of us (often), it creates a deeper sense of purpose and love for life. Yoga is a reminder and way to get there.
Any tips for beginners?
We all were born doing yoga. Do you know any baby that is stiff?
Connect with that child part of you that is supple and aware. Be a baby, and you will go far in your practice.
What's next/what are you working on?
I am working on the HEMA Wellness Program which is a ten day immersion, teaching the transformative fusion of yoga and dance. The program's goal is to establish a state of balance, health and well-being with the HEMA tools of: Healing, Empowerment, Movement (Yoga & Dance), and Ayurveda. This immersion gives us the tools to integrate these practices sustainably into our lives, for real transformation. I'm really excited about this first program coming up May 28th - June 6th.
For more on Hemalayaa:
Hemalayaa.com, Facebook, Twitter, YAMA Talent
For Hemalayaa's DVDs, visit AcaciaLifestyle.com