What Being An Adoptive Mom Taught Me About Mindfulness
By October of 2008, my husband Scott and I had been waiting a solid year since we finished the last of our paperwork. The number of our adoption agency flashed on my phone. I picked up with a shaking hand. The voice on the other end said, "We have a beautiful 10-month-old boy for you…."
I opened my computer to find an email with two photo attachments, which I forwarded to Scott as I dialed his number. The blurry photos were of a gorgeous infant with dark, thoughtful eyes, a wide forehead, skinny legs and a face like one of the famous Ethiopian paintings of wide-eyed angels that adorn the ceilings of their churches.
"There's my son," said Scott. "Look at him. He's perfect."
I was smitten. I blew the pictures up and put them in every room in the house. I carried them around in my purse and shoved them in the face of everyone who would look.
Flash forward to today.
Tariku is still unexpectedly napping and I'm sitting a few feet away in the shade under our camphor tree, having one of those quiet moments that seem deliciously stolen out from under the day. I suppose I should wake him but I just can't bring myself to do it.
I'm thinking about an afternoon a few days ago, when Tariku made friends with a group of older boys at the beach and told Scott to scoot, saying, "You can stand over there near my mom." This was a first.
T is not a kid who likes to be without one of us for even five minutes. He ensures that we'll be glued to his side by doing things like "cleaning up" by dumping a glass of water into the DVR player while I'm making dinner. So it seems like a huge step that he wanted to fly solo with his new friends.
I find it liberating to think that his interior world is entirely his own.
Of course, we were by the water so we were only about 10 feet away, but it was still kind of amazing to watch the older boys show him how to dig for sand crabs. You should have seen his delight when they dumped a few of the hapless creatures into his outstretched hands. I didn't even know we had sand crabs in Malibu. I've only ever seen them at the Jersey Shore, where I summered as a kid.
What struck me was that many of my dearest memories of growing up don't involve my parents. All of my most secret and treasured discoveries happened by myself or with friends.
I wonder what T will remember. I spend my days so obsessed with his every move that I often forget – if he somehow remarkably remembers those sand crabs, I won't be in the picture at all.
I find it liberating to think that his interior world is entirely his own. One day he'll discover a band that blows his mind. One day someone will break his heart. These will be the moments that grow to define him, and in his memories of them, his mom will be rightfully absent.
I try to remember that I'm just here to love him like crazy and figure out how to stand far enough away to pretend I'm invisible, but close enough to protect him when the water gets too rough.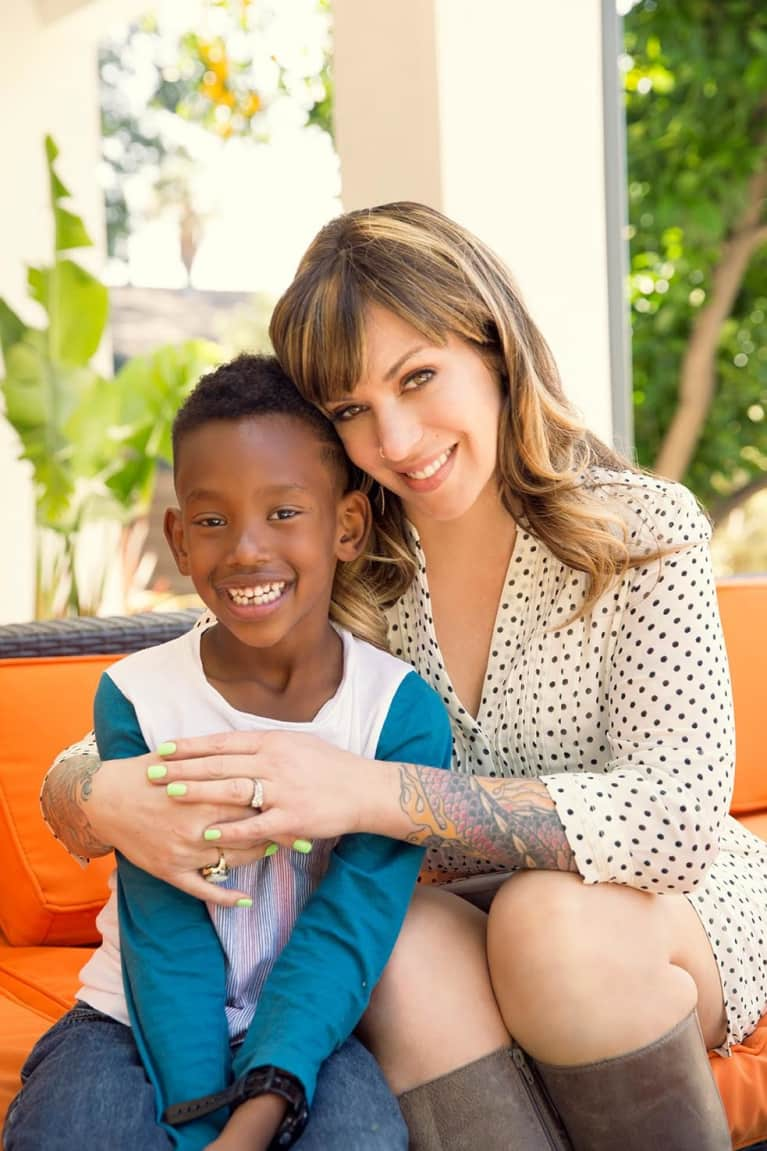 Photo courtesy of the author.