Topshop Pulls "Tiny" Mannequins In Win For Body-Positive Movement
Topshop will rid its stores of unrealistically thin mannequins after a British shopper called out the clothing chain in a long and heated Facebook post.
Last week, Laura Berry visited Topshop to purchase a new pair of her favorite jeans. But she was unpleasantly surprised by what she called a "ridiculously shaped" mannequin wearing the jeans in question: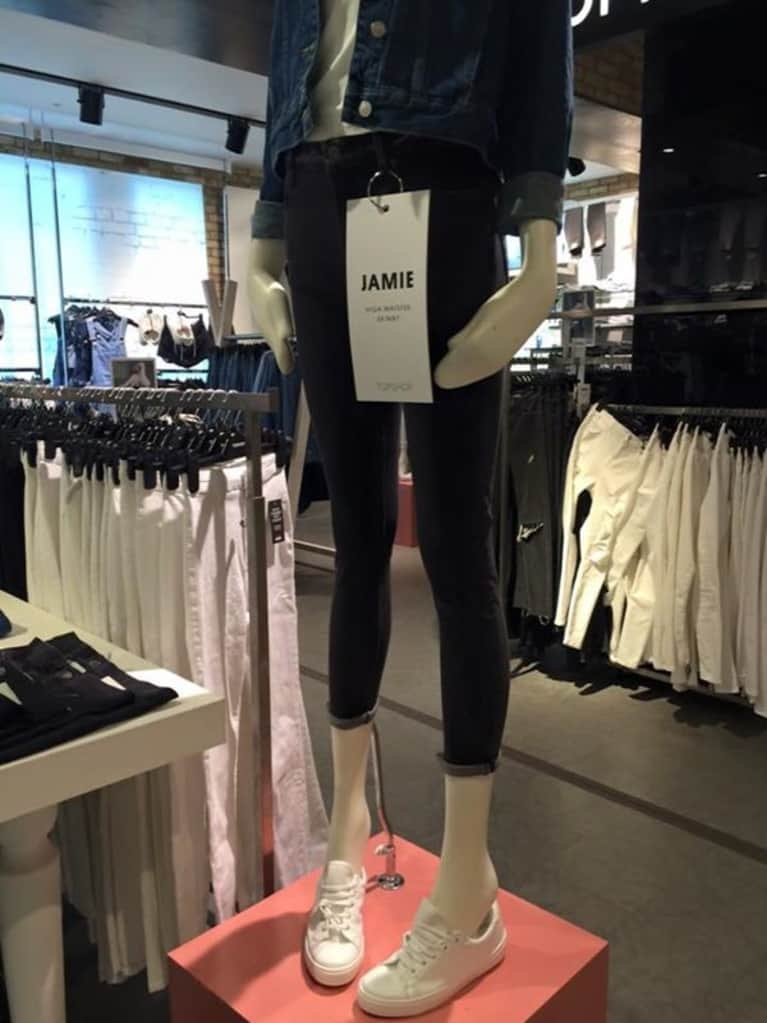 So, she posted the photo above to Facebook, accompanied by an "open letter" to the company, criticizing it for its "lack of concern for a generation of extremely body conscious youth."
Here's the entire message: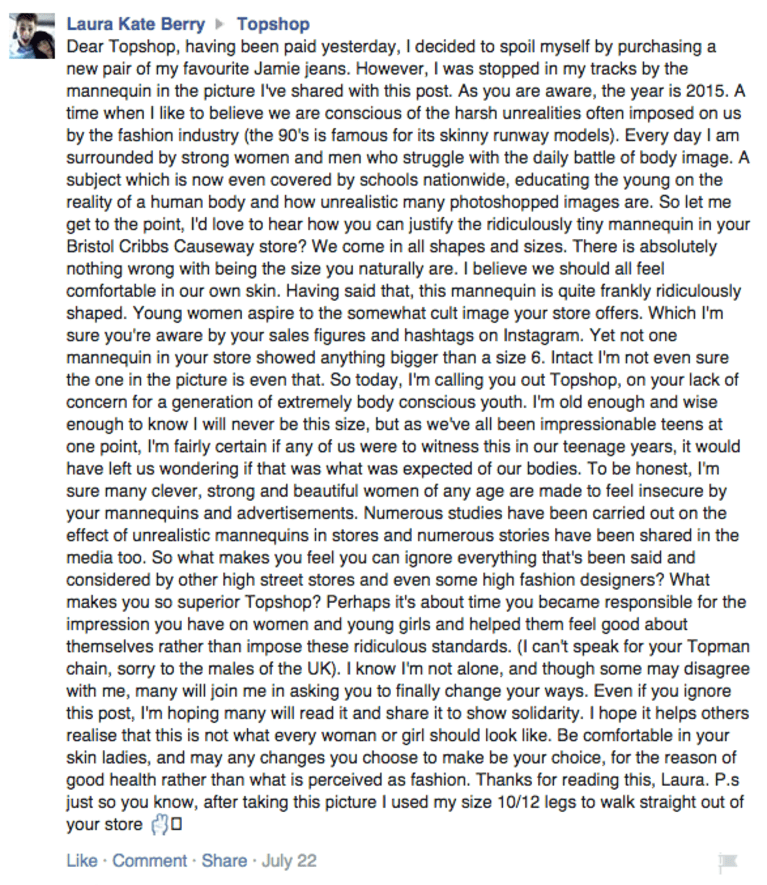 Topshop responded the next day: "As the mannequins are solid fibreglass, their form needs to be of certain dimensions to allow clothing to be put on and removed easily; this is therefore not meant to be a representation of the average female body.
"That said ... going forward we are not placing any further orders on this style of mannequin."
We're glad not only that someone had the courage to speak out, but also that Topshop actually listened and responded. A big win all around!