3 Healthy & Hydrating Drinks For A Chilled Out Summer
Did you know that by the time you feel thirsty your body is already dehydrated? During the hot summer months your body loses more and more fluids.
Many people make the mistake of confusing feelings of hunger for thirst. Make sure to get at least eight cups of fluids into your body each day, especially during these hot summer months.
Keep in mind that coffee or any other caffeinated or alcoholic drink don't count towards the total. Sorry, but these are dehydrating to your body.
It doesn't mean you can't drink them, it just means you will actually need an extra cup of fluid for every caffeinated or alcoholic beverage that you consume. Stay hydrated and cool down with these refreshing summer drinks:
Hydrating Minty Lemonade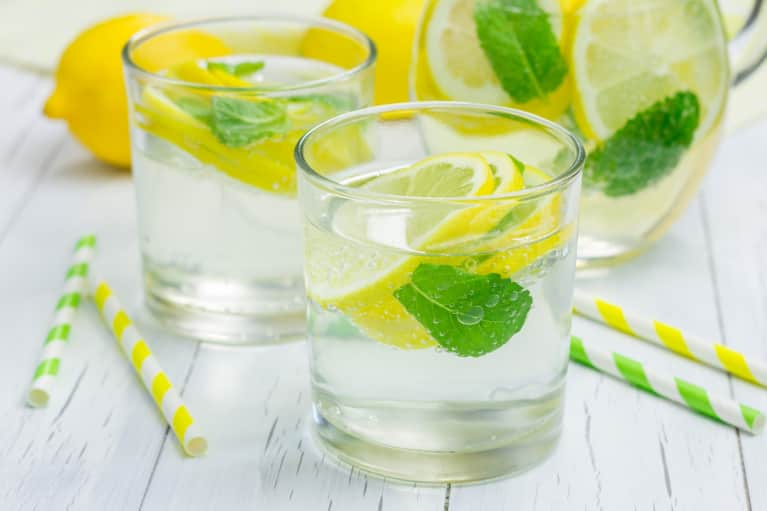 I love this drink because it's delicious and refreshing, and gives you a boost of vitamin C. It has a touch of sweetness, lemon and minty flavor and makes you want to keep drinking more.
Ingredients
3 Lemons
Bunch of Mint leaves
1/4 cup maple syrup or honey for a touch of sweetness
Preparation
1. Fill a pitcher with water. Squeeze 2 whole lemons. Add syrup or honey and mix.
2. Slice 1 whole lemon and add to pitcher. Add two handfuls of fresh mint leaves.
Tip: Squeeze lots of lemon juice in an ice tray and freeze to make lemon ice cubes. Add ice cubes to your lemonade. It doesn't get more refreshing than that.
Refreshing Watermelon Water
Watermelon water is a delicious, refreshing drink to serve when entertaining or just to cool off on a hot day. Watermelon is super hydrating and soaked with nutrients.
Each juicy bite has lots of vitamin A, B6 and C, lycopene, antioxidants and amino acids. There's even potassium in watermelon.
Ingredients
3 cups peeled, seeded watermelon, diced
1/2 cup sugar
Mint leaves or lime wedges
Preparation
1. Puree the diced watermelon with 4 cups cold water or ice for a smoothie in blender. Blend until smooth, and then pour into a pitcher.
2. Add 5 cups cold water and garnish with lime wedges or mint leaves.
Coconut Water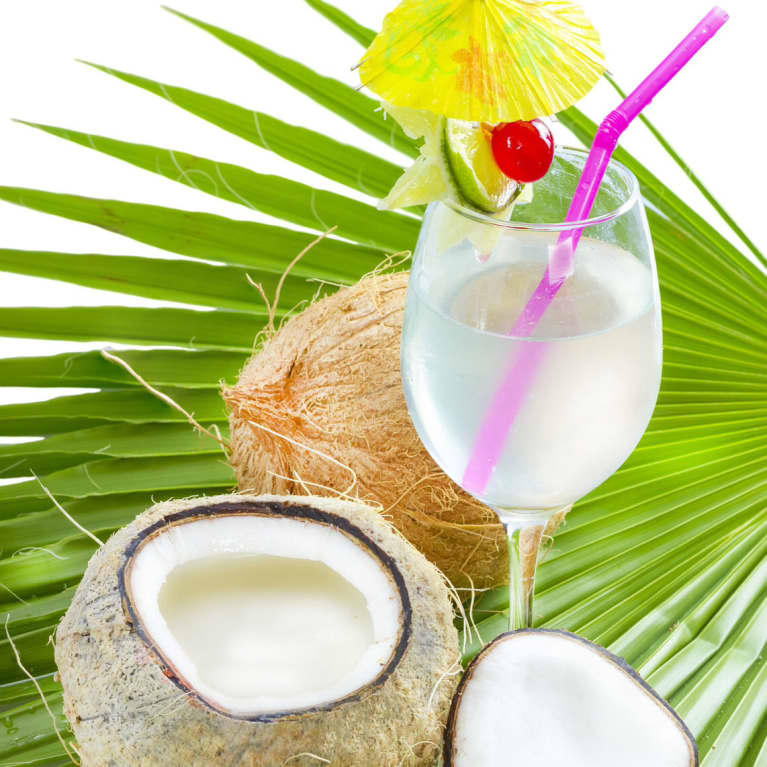 Coconut water is super hydrating as it provides electrolytes and other minerals like potassium that your body looses when it sweats — and it's less sugary than a sports drink. Drinking coconut water right out of the bottle is great, but we add a twist.
Ingredients
2 cups of coconut water
1 tablespoon coconut oil
Preparation
Place two cups of your favorite coconut water in a blender along with one tablespoon of coconut oil, a handful of ice and blend to your desired consistency.
Photo courtesy of Joni Juice