All-Natural, All-Medical or In Between? How To Choose The Right Birth Plan
Some women go through their pregnancy with a very definite vision for their births. They know what they want and they're confident they'll have their baby their way.
Other women, however, aren't so clear. In fact, most have some pretty big doubts. After all, natural birth sounds great — except for the whole pain part. An epidural sounds great, too — except for the needles, immobility and potential for complications.
And how's a woman supposed to know what she wants if she's never birthed this particular baby before? I wrote my new book, Common Sense Pregnancy, for these women — both the ones who are certain of what they want and the ones who aren't.
Every birth is a previously untested navigation between one mother's body and one baby's body — and babies never consult birth plans.
With 20 years experience as a labor and delivery nurse, I've doled out advice to thousands of readers every month at Fit Pregnancy.com's Ask a Labor Nurse column.
Instead of offering the usual fear-based chatter about increased risks for this and that, I encourage women to stay healthy, avoid excessive medical intervention and dial down the drama.
My advice doesn't cater solely to the all-natural crowd, or the home birth crowd or the grab-all-the-healthcare-you-can crowd. It's for every woman who wants to navigate the healthiest pregnancy for herself and her baby.
What Do You Want? How to Determine Your Birth Plan
Some women are 100% sure they want an all-natural birth. That means no medications, no epidurals, minimal time in bed, maximum time on their feet, and absolutely no C-section. Other women know for sure they want all the bells and whistles the hospital has to offer. If they could get an epidural during their last week of pregnancy, they'd be all for it. If they end up with a C-section, no problem. They want the full medical deal.
Most women fall somewhere in between, though some never give it any thought. Their plan is to do whatever their doctor or midwife says and follow orders.
If you aren't already leaning strongly toward either a natural or medicalized birth plan, here's how to determine what you want. Give yourself a comprehensive prenatal education. Take into consideration your health history, medical conditions, your partner's preferences, your provider's recommendations, and your options for where to give birth. Then go with your gut and remain flexible.
You probably already know if you have a high pain tolerance and a high level of trust in your own body's ability to function normally. Those are going to be huge factors in how you approach your birth. I know a few women who are scared to death to approach labor without medical experts at their bedside. I also know women who are terrified that if they deliver in a hospital all the staff will be out to get them. Most of the women I know, however, aren't that nervous, and they're fine with a middle ground approach.
Going into labor set on a rigid all-natural or an all-medical or a following-orders birth plan isn't such a great idea — because labor and childbirth rarely go exactly as planned. Every birth is a previously untested navigation between one mother's body and one baby's body, and babies never consult birth plans.
Even if you want an epidural, it's important to learn how to relax and breathe into contractions, get into positions that facilitate labor, and participate in decisions made about your birth experience. In many hospitals, you can't get an epidural until you're about 4 centimeters dilated, and you might have to wait until an anesthetist is available. That could mean hours of contractions that you'll need to cope with.
And even if you're planning an all-natural birth, you need to know about other pain management options available at your birth facility in case you change your mind mid-labor. Believe me, that happens a lot.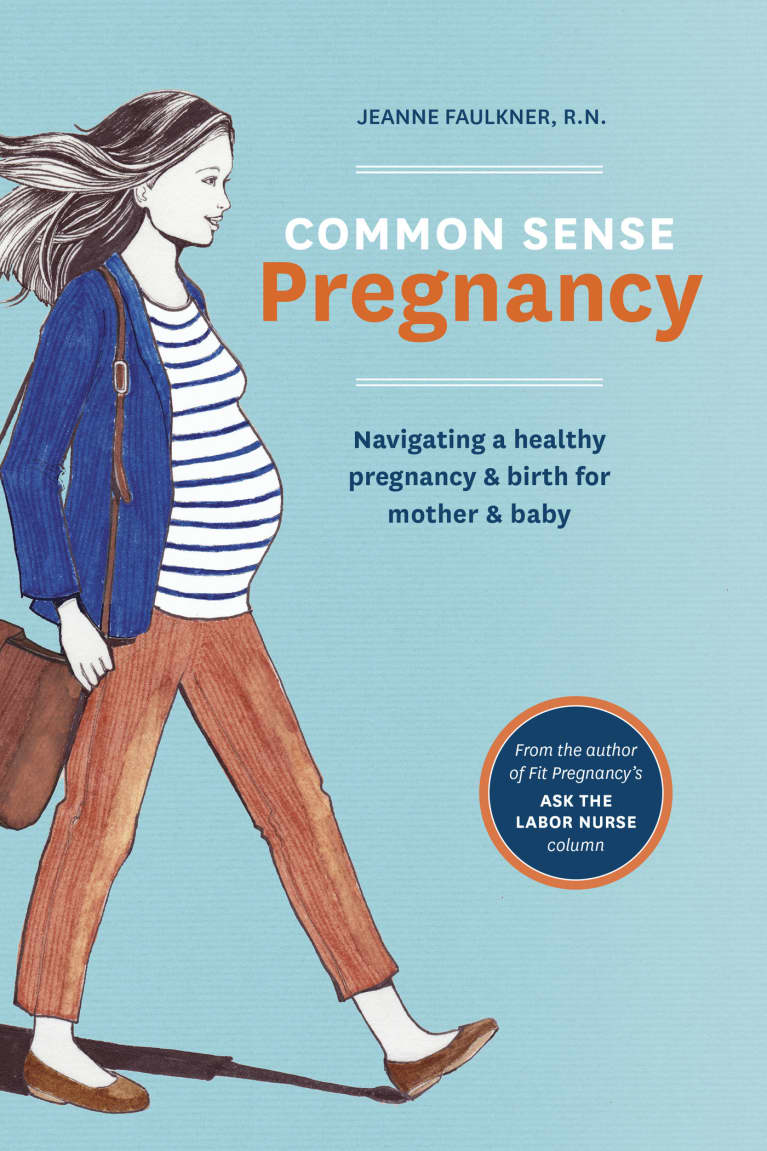 Overall, I think your best birth style and plan is this: Aim for a natural birth with the least amount of medical intervention whenever possible. Be flexible. Trust your body and your health care providers and go with the flow. If everything goes as planned, excellent. But if plans have to change, so be it.
Reprinted with permission from Common Sense Pregnancy, by Jeanne Faulkner, copyright 2015, published by Ten Speed Press, an imprint of Penguin Random House LLC.