This Man Is About To Complete 50 Ironmans In 50 States In 50 Days
Completing one ironman is a crazy enough feat. The challenging race has three parts: 2.4-mile swim, 112-mile bike ride and a marathon 26.2-mile run — and you must complete them in that order, with no breaks. Now that you know exactly what an Ironman is, could you imagine doing one every day, for 50 days — and traveling between races?
Probably not, but that's exactly what the "Iron Cowboy," James Lawrence, is in the midst of doing right this second. He has already completed 46 Ironmans, in 46 states. On Monday, he was in South Dakota. On Tuesday, he moved on to Ironman 46 in North Dakota and on Saturday, he'll finish his 50th Ironman in Utah.
Lawrence isn't trying to break any world records — the goal of his mission is to draw attention and raise awareness of childhood obesity. He has teamed up with the Jamie Oliver US Food Foundation and hopes to raise $1 million for the cause.
With just a handful left of races to go, here's a quick review of what the "Iron Cowboy" has endured over the past month and a half: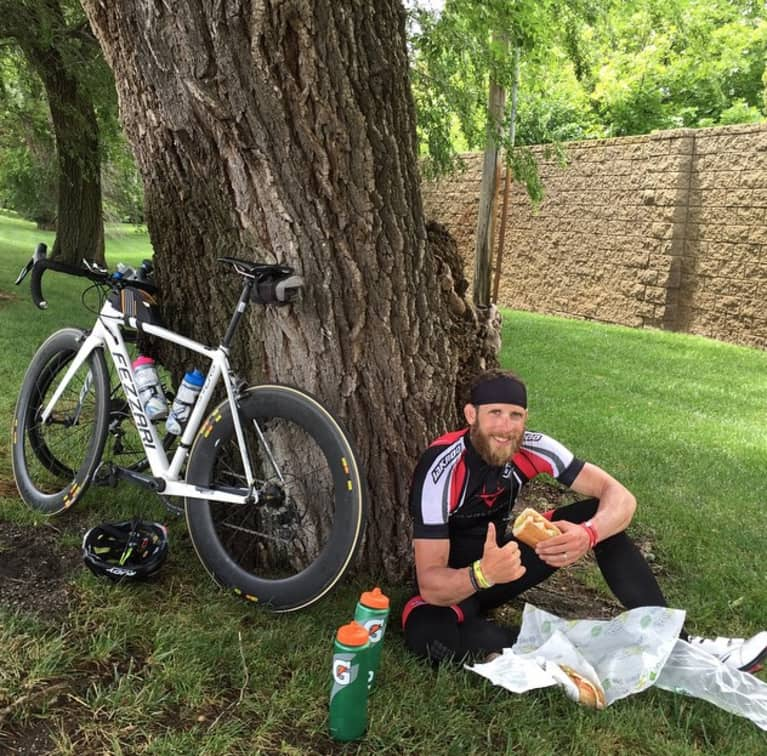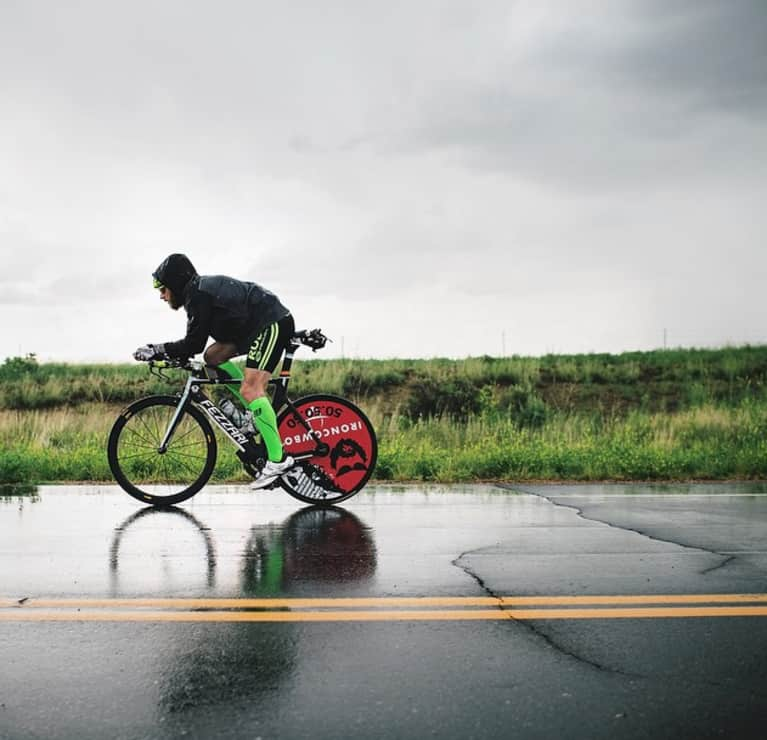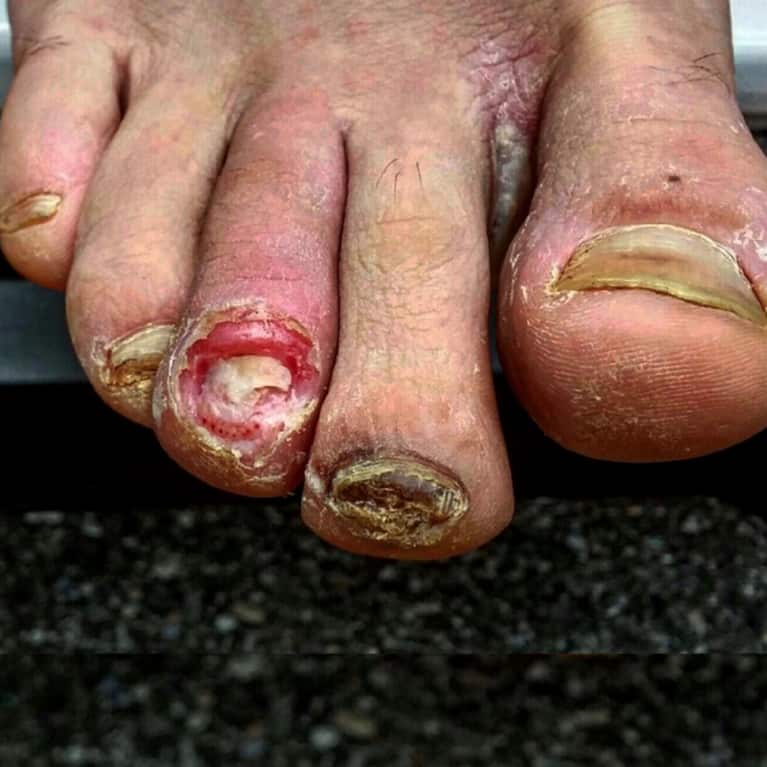 As you can imagine, his feet are taking a serious beating. Here, he's showing off his toes after Ironman 38.