The Cult Luminizer Your Makeup Bag Is Missing
In this series, we'll spotlight one better-for-you-beauty-buy every week that not only does what it promises to do but that also upholds the green, natural approach to beauty and skin care we value so much. Trust us when we say you can trust our beauty editor, Allie White — in her time here, she's tried upward of 400 different creams, sprays, serums, tonics, etc. These are her favorites.
Here's a list of some of the things I'd heard about the rms beauty living luminizer before I got my hands on it:
"It's the unsung hero of the beauty world."
"This stuff can seriously transform a face."
"I would never walk outside without this on."
"Desert island product, for sure."
Please note, by the way, that not one of the above quotes mentions the fact that this stuff is all natural. None of that, "yeah, I guess it's pretty good for a green product." It's truly that good, no eco-modifiers necessary, which is kind of astounding when you realize that the living luminizer contains only five ingredients: castor seed oil, coconut oil, beeswax, rosemary extract, and mica.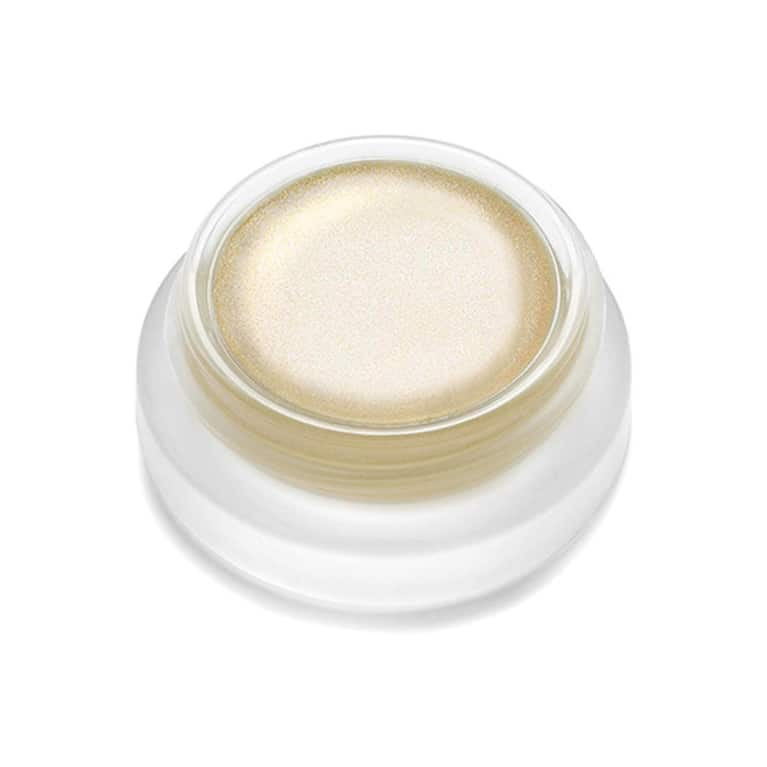 In my never-ending quest to keep my morning routine as minimal as possible, this is the only thing that's remained consistent in my ever-changing makeup lineup (the life of a beauty editor is very hard).
When I'm as pale as a ghost in the depths of winter, I dab some on my brow bone and the inner corners of my eyes to make me look way more awake and vibrant than I am. During summer months, it hints at a sun-kissed glow on my cheekbones without my actually needing to be in the sun. It warms the face like nothing else I've ever tried, as though I'm perpetually in the presence of ultra-flattering candlelight.
It seriously looks good on everyone, regardless of skin tone or type.
And you'll glow, which is an important distinction from the dreaded "shine" that so many luminizers impart. No excessive sparkles or glitter, no looking oily. Just straight-up radiance.
And just in case you're still not convinced, Giselle and Miranda Kerr are devoted fans. So there's that.
rms beauty living luminizer, $38, rmsbeauty.com
EWG Score: 1 — low hazard