Chocolate Lovers Unite! 5 Of The Best Chocolate Treats This Week
mbg Contributor
By Leah Vanderveldt
mbg Contributor
Leah Vanderveldt is an author living in Brooklyn, New York. She received her bachelor's in communications and media from Fordham University, and is certified in culinary nutrition from the Natural Gourmet Institute. She is the author of two cookbooks: The New Nourishing and The New Porridge.
We love the inventive and healthy spin our readers put on traditional treats. This week, we spotted some extra-chocolatey favorites on #mindbodygram on Instagram.
Keep sharing your dishes with us at #mindbodygram to let us know what you're cooking!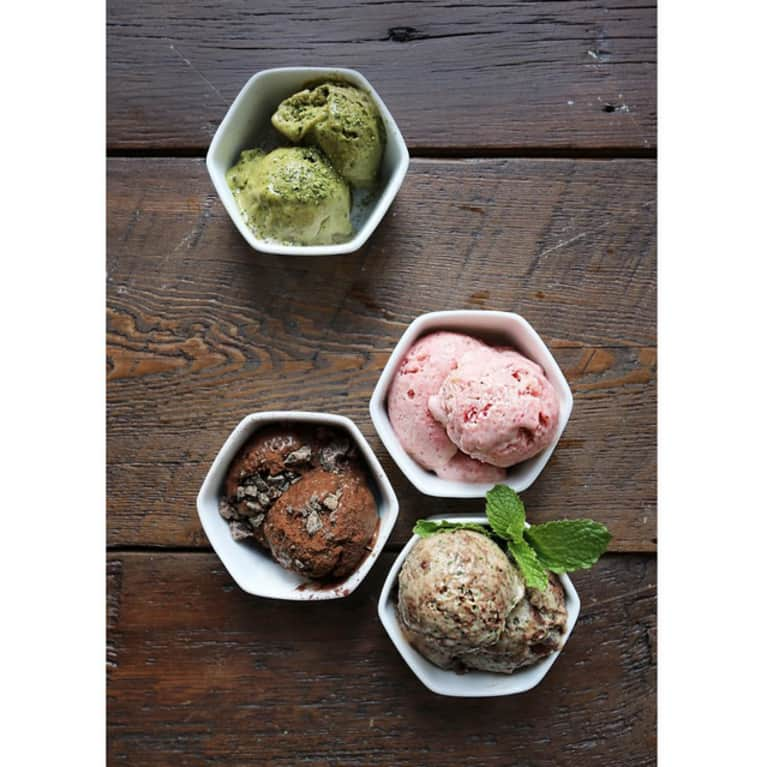 @thatcleanlife_ celebrated #NationalIceCreamDay with different variations of, "DIY banana ice cream, which can come together in a matter of minutes if you have the right ingredients on hand."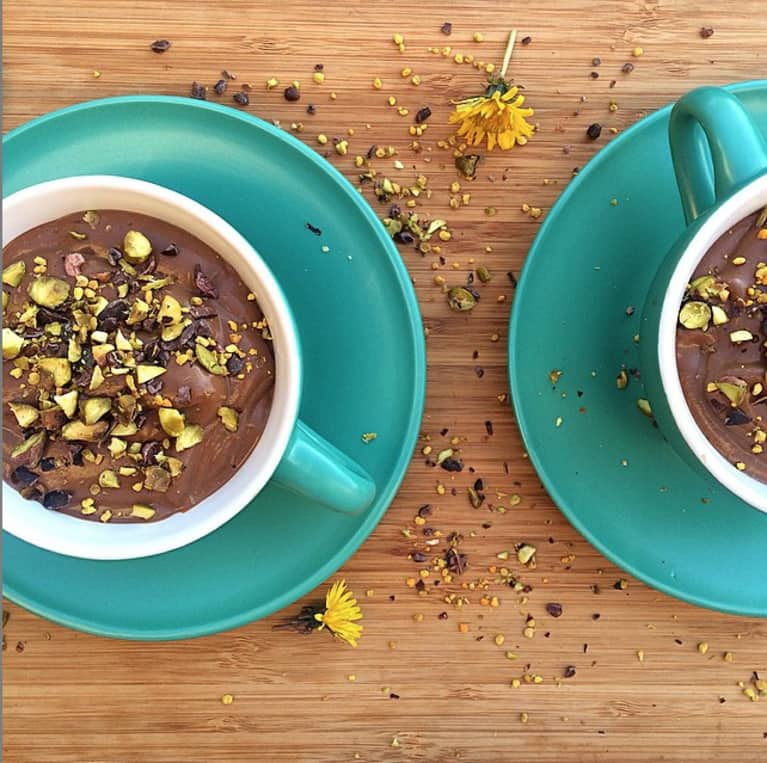 @mindbodyiq shared a recipe for her Chococado Banoffee Pudding:
1 banana
1 large avocado
1 can coconut milk
3 heaped tbs raw cacao powder
2 tbs cacao butter melted
1 heaped tbs tahini
1 heaped tbs mesquite powder
6 small dates softened in a little hot water
Pinch of good mineral salt
Blend until smooth and creamy then chill in fridge. Top with chopped pistachios, bee pollen & cacao nibs. You can also freeze portions to be taken in school lunches or to the office for a lovely nutritious chococado treat. It will thaw in a couple hours easy!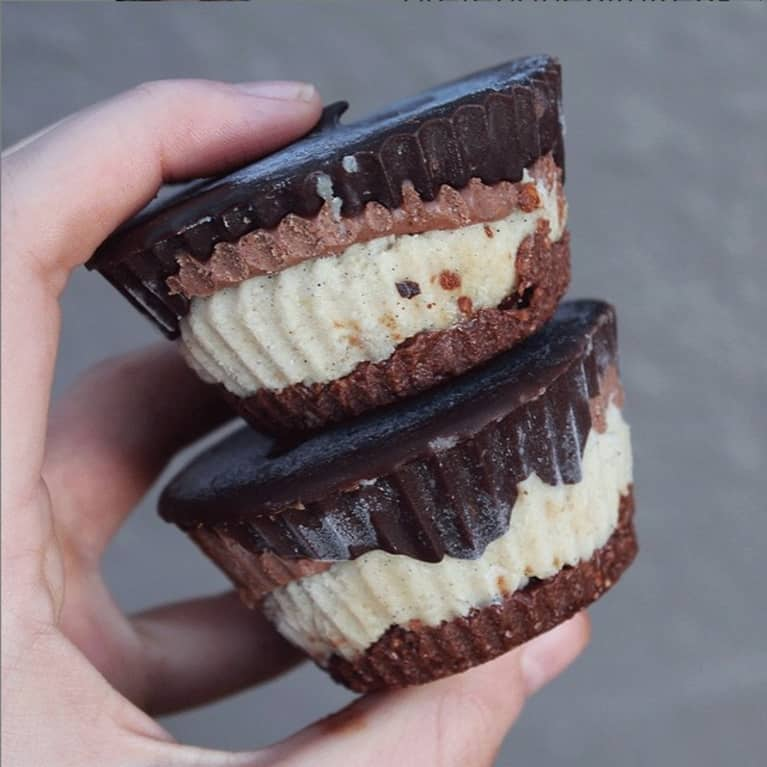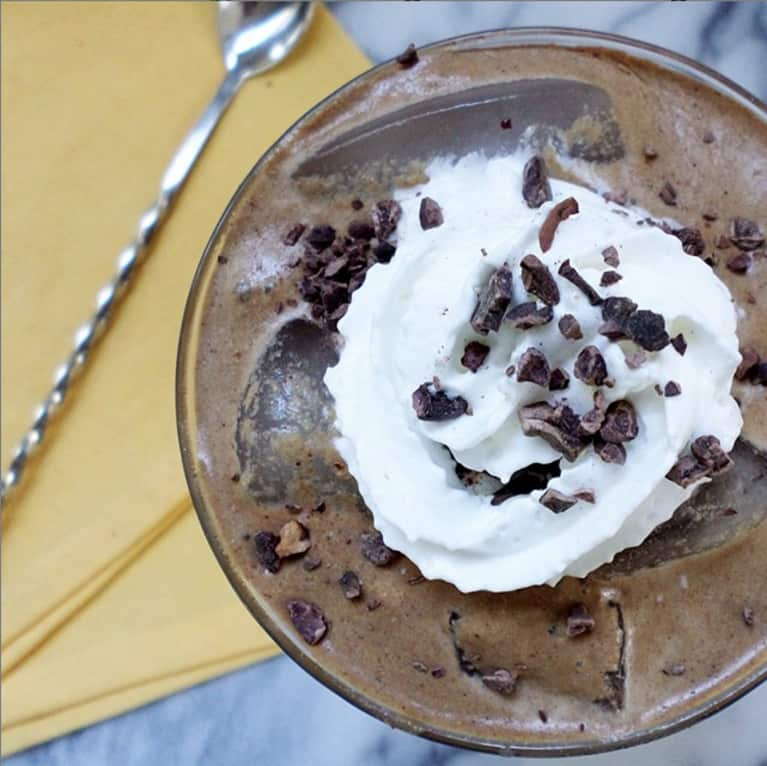 @greensmoothiegourmet started the week off with an "Iced Chocolate Cinnamon Latte. Icy and yummy but extremely healthy with raw cacao, dates, nut milk and cinnamon which together provide a panel of antioxidants, fiber, protein, and magnesium."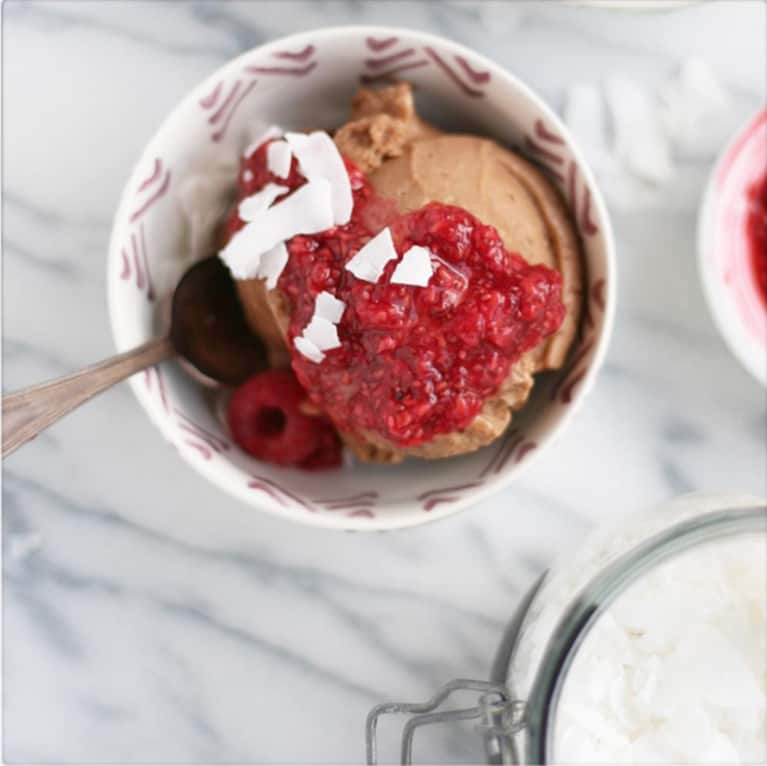 @vegukate paired chocolate with the perfect fruit flourish in this, "dairy free chocolate dream ice cream with raspberry chia jam."