This Hospital Is Feeding Doctors & Patients Food From Its Rooftop Farm
A colorful hallway frames a whiteboard with the day's offerings — lettuce, cilantro, kale and artichoke, to name a few. Unassuming industrial doors lead out onto an oasis of lush, fragrant plants, and for a moment, it's easy to forget you're still in a hospital.
Victory Greens Garden drapes the roof of Manhattan's Lenox Hill Hospital in fresh vegetables, herbs and edible flowers.
Dr. Robert Graham, Director of Integrative Health at Lenox Hill, along with his wife Julie, created it two years ago to show his hospital community the role that food plays in well-being.
Equipped with scissors and plastic bags, doctors, nurses, secretaries and housekeeps are invited to pick from the available greenery on select warm-weather Fridays. Throughout the week, a sampling of the garden's nearly 250 plants grace the hospital's cafeteria menu — integrated in everything from tomato-basil pizzas to herb-roasted fish.
"The same kitchen feeds the cafeteria and feeds the patients," Graham said during a recent event at the farm. "We're just in the cafeteria now, but my goal is to eventually have enough to feed the house and be on every bedside table."
The rooftop space also features benches where employees can relax during breaks from hectic schedules and stressful daytime routines.
"We're in Manhattan, we're in a hospital, and there's really no place for our doctors to go out and take a breath. This is a place for people to destress and connect with nature. It's a restful place with a real sense of community."
Today the space is primarily for employees, but Graham and his co-workers are teaming up to brainstorm ways it can eventually be used in patient recovery. He thinks it holds special promise for stroke patients, who could explore the garden's fragrant patches to exercise their senses and rebuild brain function.
This Upper East Side micro-garden is just the beginning for the Grahams. They're looking to expand the model to health facilities across the country.
Until then, this pioneer garden is challenging the common perception of hospitals as dour sick houses and breathing new life into the food as medicine mantra.
It was a pleasure to visit Victory Greens last week — check out some photos of the space here: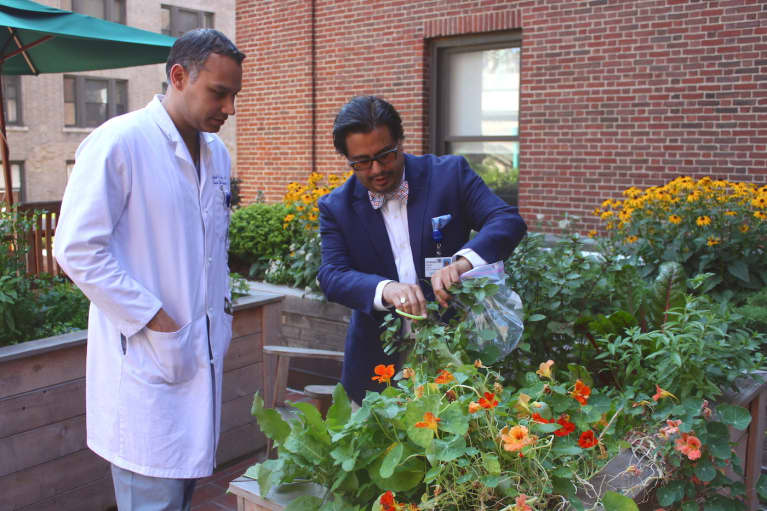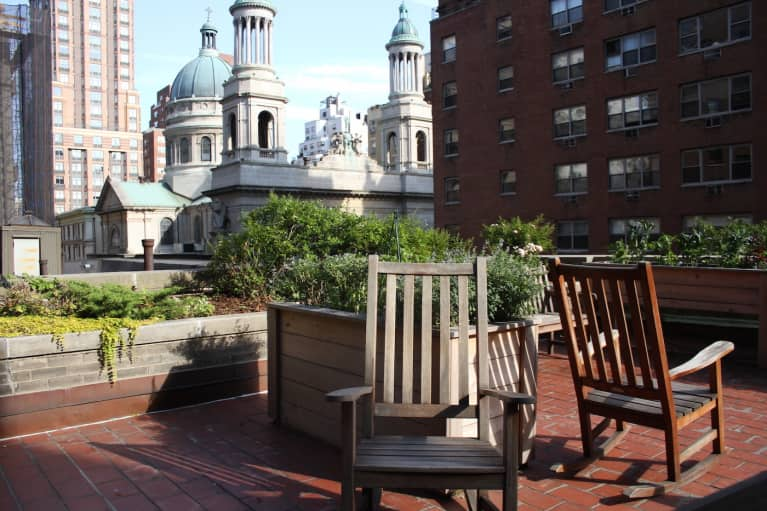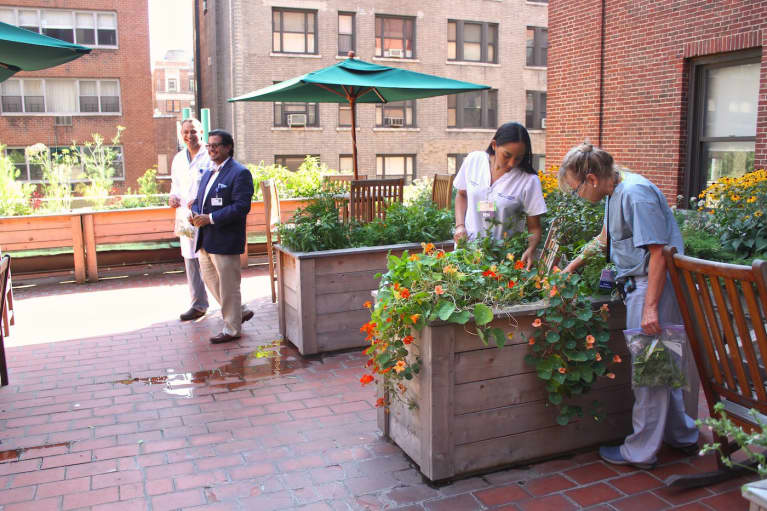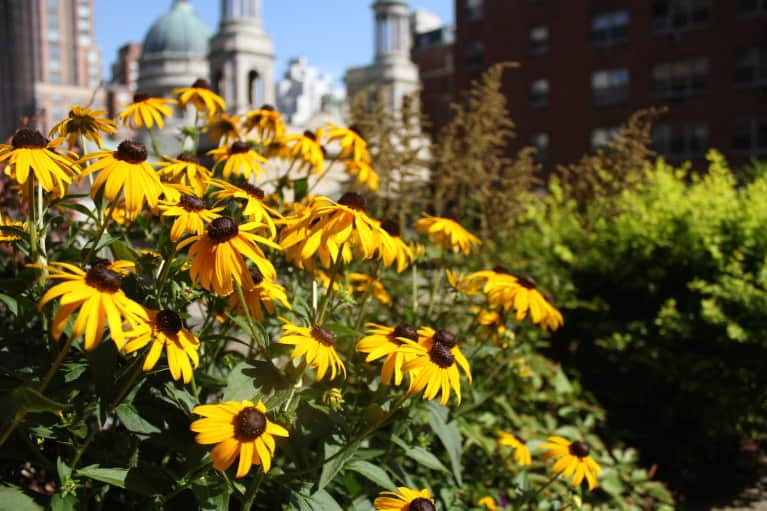 Photos courtesy of the author