Real Moms Share: 9 Things I Wish I'd Known Before Having A Baby
While no one can really be prepared for such a life-changing event as bringing home a little one, it helps to hear from those who have been there before.
That's why we decided to pull together the collective knowledge of nine real mom bloggers, and ask: What's the one piece of advice you wish you had known when you first had a baby?
Every mother, just like every baby, is different. But in the spirit of learning from each other, here are the words of wisdom — from going with your gut to making your health a priority — they hope other new moms take to heart.
1. Trust your own motherly instincts.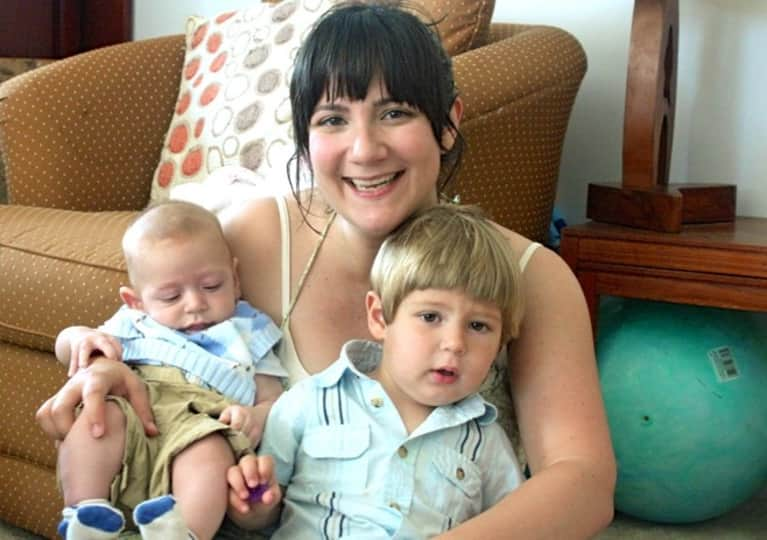 "I wish I had known that my instincts were valuable. Before I had my first baby, I didn't have a lot of experience with kids, and I thought I had to read all the parenting books to learn what I could.
"At a certain point, I realized I was looking outside myself for answers to every question regarding my baby. Because I was so overwhelmed with information, I lost my own motherly instincts. Most of the time, the best 'information' is the instincts we rely on to make the best decisions for our own families."
— Gaby Merediz, Make Your Perfect
2. Postpartum depression isn't a joke.
"I knew going into having a baby that there was a chance that I would feel mopey or sad. But I completely underestimated how mopey and sad I'd actually feel. No one shares how bad postpartum depression can be. Sure, I'd read about it, and my OB-GYN had mentioned it, but I was in no way prepared for the swing of hormones that were racing through me. I thought something was seriously wrong with me, that nothing would ever feel right again.
"Thank goodness for my doctor and a dear close friend who reminded me what was going on in my body, and allowed me to cry without a lick of judgment. They only ever wanted me to feel better — and I did, eventually."
— Jillian O'Keefe, Baby Doodah
3. It really does take a village.
"When my first child entered the world, I was desperately hoping to find the ultimate guide for how to raise a child. I quickly discovered that there's no such thing. Instead, creating a village comprised of friends and family became my go-to 'handbook.'
"My advice to parents who are about to start a family: Surround yourself with wise men and women. They are an invaluable resource and will continue to guide you throughout this roller coaster of a journey."
— Lori Alper, Groovy Green Livin
4. Don't be afraid to say no to visitors.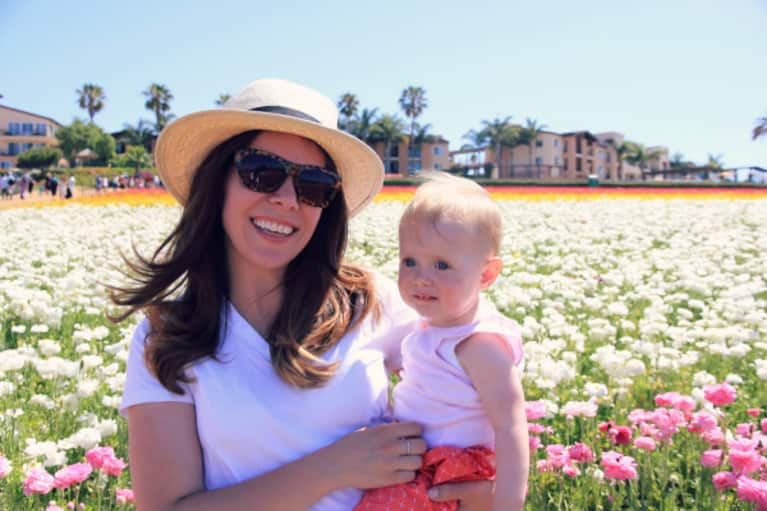 "During those early weeks, you're in a haze of feeding, changing diapers and catching some zzz's whenever you can. Having the house and yourselves ready for visitors isn't likely very high on the priority list.
"I wish I had known that it's OK to say no to well-meaning family and friends who want to meet the new baby pronto. They won't be offended and there will be plenty of time to welcome visitors later on. Instead, enjoy that time in your little family bubble — you won't ever get that time back!"
— Lenya McGrath, Raising Miss Matilda
5. You don't have to worry about looking hot right now.
"I don't think I've ever felt as low about my body as I did soon after having a baby. I mean, everything goes haywire, and you don't know who it is in the mirror.
"Looking back, I wish I hadn't worried about that at all. There were so many other important things to think about, and I definitely didn't need to adhere to the false notion that I should look hot soon after giving birth. My body has changed in many ways, but now I'm proud of it — because I brought a child into this world."
— Tarana Khan, Sand In My Toes
6. Make your health a priority.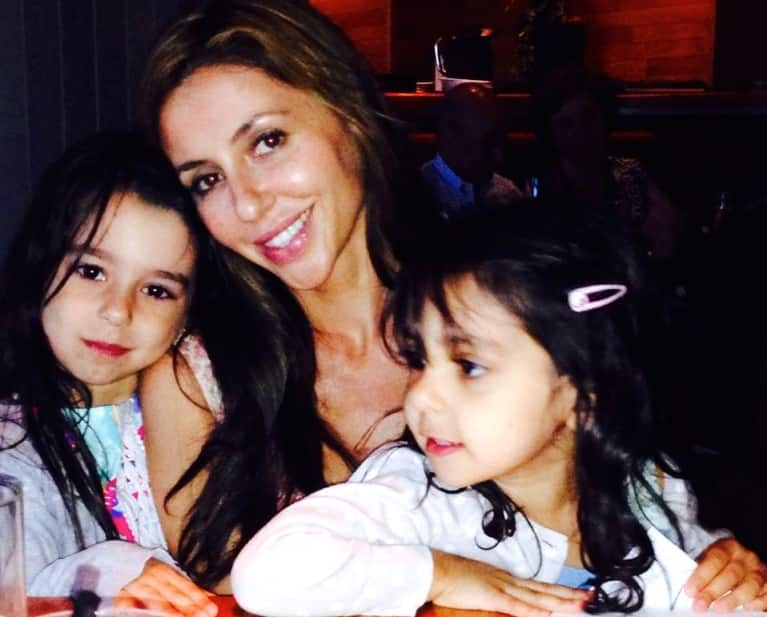 "We all know being healthy is important, but when you become a mother, you also need to make a plan for it — whether that means having a stroller that lets you run in the park or joining a gym with a good day care. You have to make exercise a priority, or else you'll never find the time.
"At the same time, I can't stress enough how critical and valuable the zzz's will become after you give birth. Sleep as much as you can! Your children will never thank you for being stressed and cranky. But they will fondly remember a fun, rested mommy."
— Rosie Stuart, Lollitot
7. Not every mother is able to breast-feed.
"Breast-feeding doesn't just happen — you have to work at it. It sometimes takes weeks, it's painful and you'll want to give up at times.
"So, give it your best shot. But if you can't, drop the guilt. It doesn't make you less of a mom and it doesn't mean you won't have a bond with your child. It just means you couldn't breast-feed. And that's OK, too."
— Natasha Mahtani, Mama Duck Quacks
8. Your baby will sleep ... sooner or later.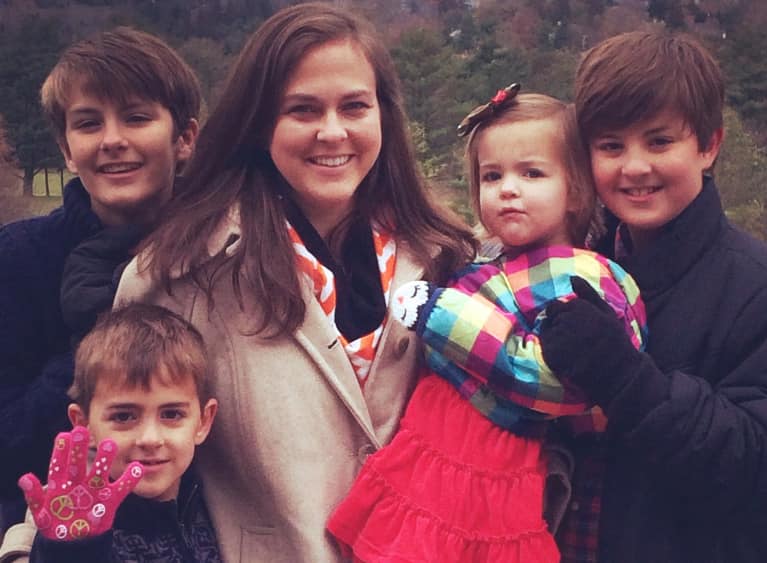 "Babies don't always sleep. This is not the result of Something You Did Because You Are Already a Failure as a Parent. These babies will, eventually, sleep. Promise. Other parents will tell you their babies are sleeping. I promise you they are a) stretching the truth, b) defining "sleep" differently than you do, c) still due for sleep disruptions, or d) flat-out lying.
"You will face these same alternate versions of parental realities again when you talk about potty-training and reading with other parents further down the road. Seriously, babies are as different as adults. Some sleep better than others. But they all struggle sometimes."
— Allison, Allison Slater Tate
9. Now's the time to take care of yourself, too.
"I wish someone had told me about the importance of self-care. When I first had a baby, I guilted myself into believing that I needed to deprive myself of other things that brought me joy — like reading, running, going out with friends and dating my husband — in order to be a perfect, present mom.
"It took me a while to realize, but now I know that you should give yourself the kind of care you would give to a friend that just had a life-altering change. Make alone time a priority, take care of your body, and nurture your other relationships."
— Cynthia Harbor, KnowledgeMaven