Where the Toxins Are in Our Homes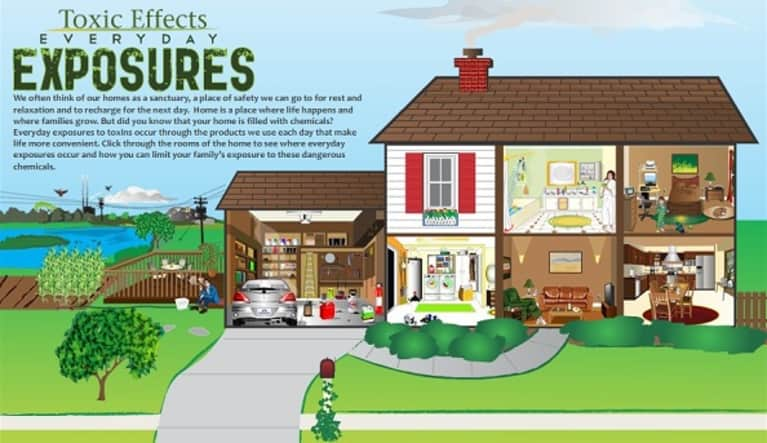 Toxins are everywhere, especially in the place where we eat and sleep -- our home. Dr. Frank Lipman gave us five tips to detox our home, and now he tips us off on this awesome interactive website, everydayexposures.com, which takes you from room-to-room through the typical bedroom, kitchen, living room, bathroom, laundry room, garage, and outside, showing you were these toxins are. It's a pretty awesome resource.
You'll learn interesting and scary facts like how kids pajamas, electronic alarm clocks, and carpeting might contain PBDEs, which are used as flame retardants.
I highly suggest checking out this awesome resource at everydayexposures.com.