17 Insanely Easy Ways To Make Your Life A Little Greener
Most of us can agree that the planet could use a little love, but it's nearly impossible to find an approachable guide to sustainable living.
That's where Grist's Wake Up and Smell the Planet comes in. It's a book that offers accessible advice on green lifestyles, written in language that 's more encouraging than bleak. It acknowledges that acting sustainably doesn't have to require sacrifice or excessive resolution.
The environment can be a grim topic, but our approach to it doesn't have to be.
Grist's tips prove that it's possible to go green and feel great doing it. Here are a few of my favorites, along with some gripping statistics straight from the text.
FOOD

1. Bring a bag to the grocery store.
Keep a few reusable bags near your front door or in your car to remind yourself to grab one on the way to the store. They're sturdier and more eco-friendly than their plastic and paper counterparts.
2. Look out for locally grown.
The less ground that food has to cover to reach your plate, the better. Online guides like eatwell make it easier than ever to find locally sourced meals.
3. Get creative with leftovers.
Using up leftovers reduces food waste, and last night's dinner is probably healthier than today's craving. Try storing yours in waxed paper or napkins to be even more of an eco-star.
4. Give up bottled water.
Each year, 1.5 million tons of plastic goes into the production of water bottles. They're clearly not good for the planet — and they may not be so great for you either. Recent recalls show just how volatile and unregulated the bottled water industry really is. Next time you get thirsty, keep the planet (and your wallet) green and turn to the tap.
5. Grow your own grub.
It's relatively easy to grow fruit, veggies and herbs — even if you live in a city! Harvesting some your own food is a pretty delicious hobby, and it's one that breeds conscious eating.
FASHION AND BEAUTY

6. Ditch your disposable razor.
Two billion disposable razors, along with the plastic packaging they come in, are thrown out annually. Save some space in the landfill and switch to a permanent razor that uses refillable blades.
7. Buy clothes made of cotton, hemp and wool.
Next time you're on the hunt for new outfit, look past synthetic fabrics like polyester, nylon and acrylic in favor of less resource-intensive options.
8. Donate ripped clothes to Goodwill.
Instead of throwing away those ripped jeans, consider taking them to the Goodwill. Their recycle and reuse program reworks unwearable clothes into textiles and fabric filling.
9. Cut down on shower time.
A great way to keep your shower routine in check is to time it to music. Before you head into the shower, turn on a song that lasts around 5 to 7 minutes. Once the tune ends, you'll know it's time to get out.
HOME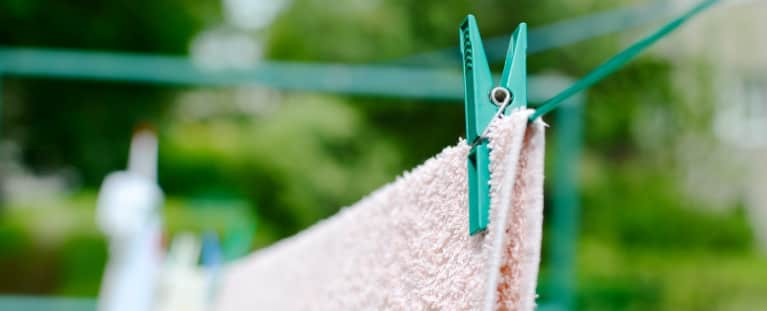 10. Make baking soda your new best friend.
Sodium bicarbonate — or baking soda — is an extremely accessible natural resource. Its estimated that there's at least 100 billion tons sitting under Wyoming alone. It's good for more than just breads and pastries and can be used as a soap substitute to clean sinks and tubs, whiten teeth and soothe mosquito bites.
11. Hand wash dishes.
Running a dishwasher uses three times more water than a hand wash. If you only have a few dirty dishes, stop your drain and fill your sink with warm water instead of letting the tap run.
12. Dry your clothes the old fashioned way.
Dryers are a one of the home's most notorious energy suckers. Think about line drying laundry outside when the weather's nice. Your clothes will come out smelling fresh and chemical-free.
TECHNOLOGY

13. Recycle your old phone.
Next time you're due for an update, don't throw your current phone into a drawer (or worse — a trash can). Consider selling it to a recycling program like ReCellular. They keep thousand of pounds of mechanical waste out of landfills each year.
14. Invest in energy-efficient appliances and lights.
If more efficient lighting were installed all over the world, global energy costs could be cut by a tenth. Energy Star appliances can save you hundreds of dollars a year so, while they may cost a little more at first, they're totally worth it over time.
LIFESTYLE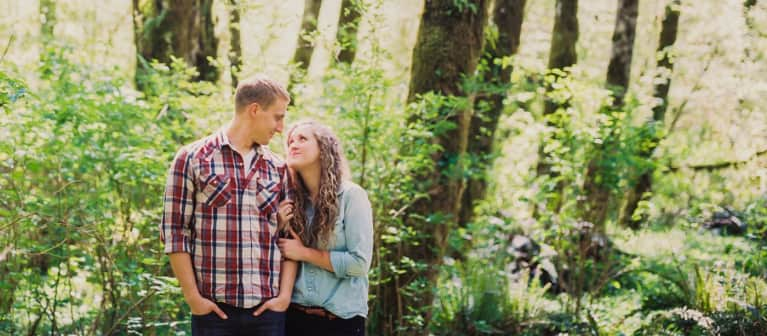 15. Leave your car in the driveway one or two days a week.
The average American spends more than 1.5 hours in the car every day. Though sometimes time behind the wheel is unavoidable, try and avoid unnecessary driving. Challenge yourself to bike or carpool one or two days a week and see how you fare.
16. Put trains above planes and automobiles.
Trains emit about eight times less pollution than planes. Next time you head out on a trip, consider heading to the rail instead of the tarmac.
17. Adopt a reduce, reuse, recycle montra.
We've all heard the phrase, but few people actually put it into practice. Reduce what you buy, reuse what you have and recycle what's left over.