I've Had Curves & I've Had A 6-Pack. Here's What I Know About Body Image
I've had the great fortune of being chubby (not by choice), being ripped, being chubby again (by choice) ... and, for the past six years, settling on being trim and toned. Having walked the earth in many body types, here are the things I've learned:
1. Feeling sexy is a deliberate choice.
When I was bigger, I used to think that if I was thinner, I could really strut my stuff and feel amazing. If only I could lose those five extra pounds, then I could wear certain clothes and feel beautiful once and for all.
Yet, when I was at my fittest and competing in physique competitions, I felt just as drab and ugly as I did in my heavier body. What mattered wasn't my size, but my mindset. When I recognize my tremendous worth, I feel amazing; I inhabit my body instead of dragging it behind me, no matter what the size. Sexiness is a choice and it has nothing to do with my outward appearance.
2. Guys don't care about how much you weigh.
Growing up I tortured myself into thinking that guys only wanted girls who looked like they came straight out of a Victoria's Secret catalog. I felt so embarrassed of my big, squishy body. It wasn't until I had a super tight, tiny frame that I realized how utterly wrong I was.
When I was super ripped, I thought it was going to be a field day for me in the man department. Boy, was I wrong. It was actually one of the most dismal times in my love life.
Yes, my physique was rocking, but what it took to have that physique made my personality ultra rigid. I was working out three hours a day and eating a painfully stark food plan. Half the time I was hungry; the other half of the time I was tight, rigid and miserable. It wasn't my body type that turned them on or turned them off, it was my energy.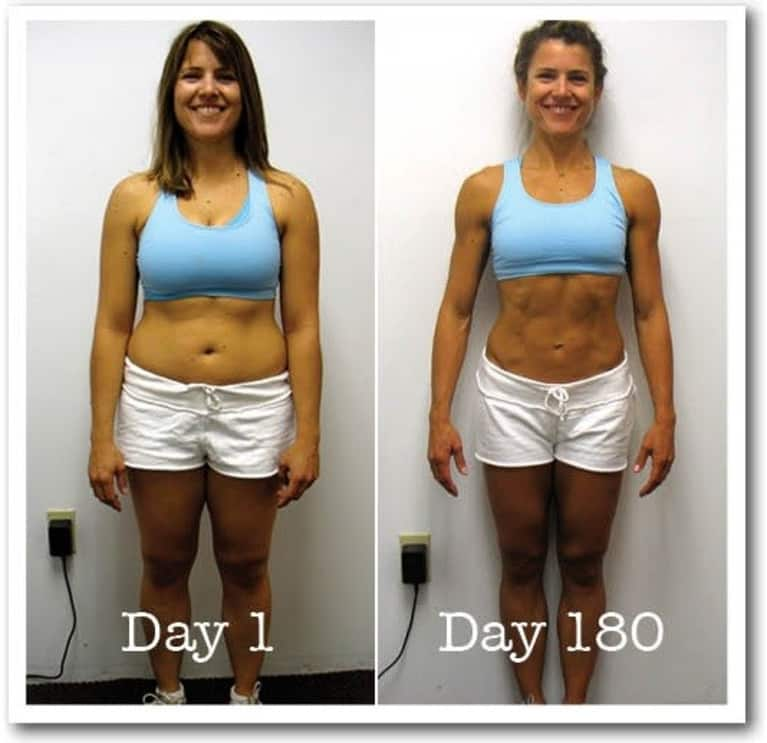 When I stopped worrying about my size, it allowed me to relax parts of myself that were tight and, as a result, I was able to feel much more pleasure run through my body. Men felt better being around me because I felt good in myself. That was attractive.
3. Conquering emotional eating is a challenge, but it's possible.
What was so wonderful about the time in my life when I was competing was that I could not afford to have a "bad" food day. The countdown to the contest was on and every day mattered. What this meant was I had no excuse to collapse into bed with a pint of ice cream. It didn't matter if I was PMS-ing, if my heart was aching, if I felt like I was dying of cravings, there was not a single moment I could eat outside of my highly structured meal plan.
This helped to me to face my feelings head on, no matter how bad the sting. I didn't have the option of numbing out to carb-laden scone on a sad day. I didn't have the option of booting up to a big, fat latte on a tired day. I didn't have the option to loosen up to a Cosmo on an awkward date. This forced me to develop the tools to handle anything.
4. A healthy routine grounds me and provides structure.
Ultimately, I chose to go back to being more structured with my diet and fitness routine, mostly because I missed my regimen of self-care. When I was deliberately allowing myself to indulge, I noticed that I felt crappy a lot of the time. I couldn't boot up to get anything done. I felt uncomfortable in my bigger body and my clothes felt tight. I missed the structure I used to have around food and exercise which created ease in maintaining my weight.
I decided to re-embrace having a sculpted physique because I was happier in that place. My workout is my safe place to return to my center, bust through sticky emotions and feel like I'm taking the best care of me. When I'm happy, everyone is happy. I know today that no matter how busy I feel, if I take just 20 minutes to do something for my body, everything else goes better.
Today I get to enjoy the benefits of both places and so does my man. The journey into being less structured taught me that I am lovable and super sexy at any size. Now, when I feel like taking a long break from my usual routine, I don't worry about losing my sex appeal at all. There's no stress for me in gaining a few pounds and softening up. I cannot reinforce this enough: There is no drama to gaining weight because I know it has nothing to do with my worthiness as a woman.