3 Olympians On Body Image From ESPN's Body Issue
Yesterday, highlights from ESPN the Magazine's seventh annual Body Issue were released online, unleashing a whirlwind of inspiration. The issue has six covers, and three of them feature badass female athletes — women who have insecurities about their physical appearance, who don't necessarily feel pretty or slim, but still have a profound appreciation for their bodies.
Here are the three Olympians' wise words on overcoming body-image issues and feeling empowered by their bodies. (No doubt we could learn a thing or two.)
Amanda Bingson, 25, hammer thrower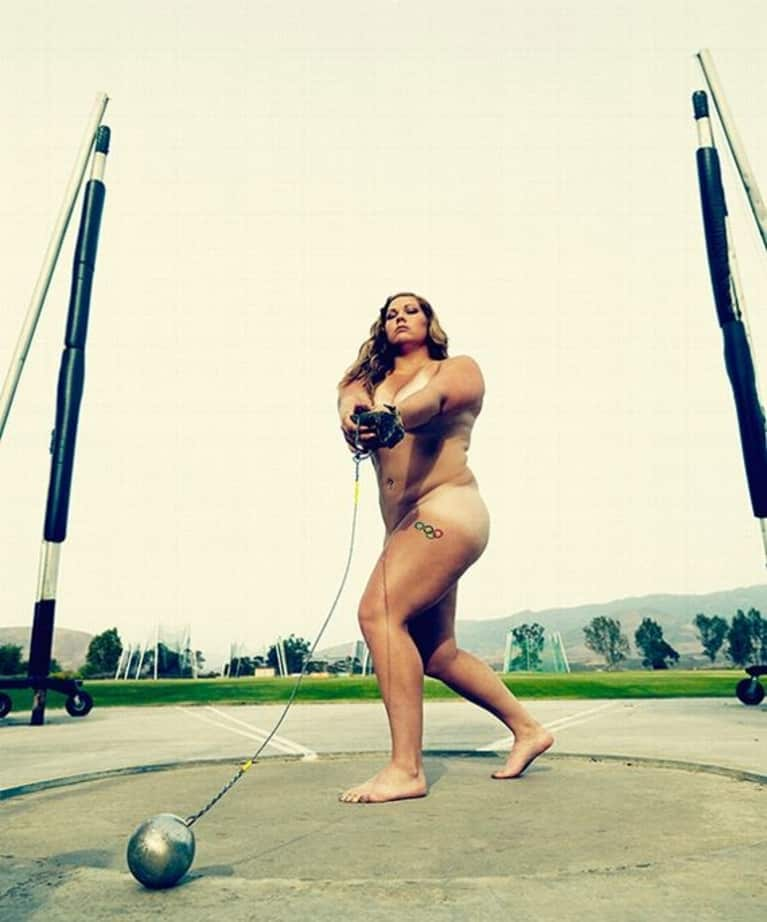 Generally when you look at athletes, you see their muscles and all that stuff; I don't have any of that ... I think it's important to show that athletes come in all shapes and sizes.I'll be honest, I like everything about my body. You might be prettier and skinnier than me, but I'll kick your ass in a game of one-on-one ... But everybody wants to fit that skinny ideal picture that we see on billboards all the time, and people would always remind me that that wasn't me. So you just grow a thick skin.Whatever your body type is, just use it. There are definitely things that I can do that skinnier people can't do. But then there are things that skinnier people do that I'll never be able to do, like run a marathon. There's just no way that will ever happen.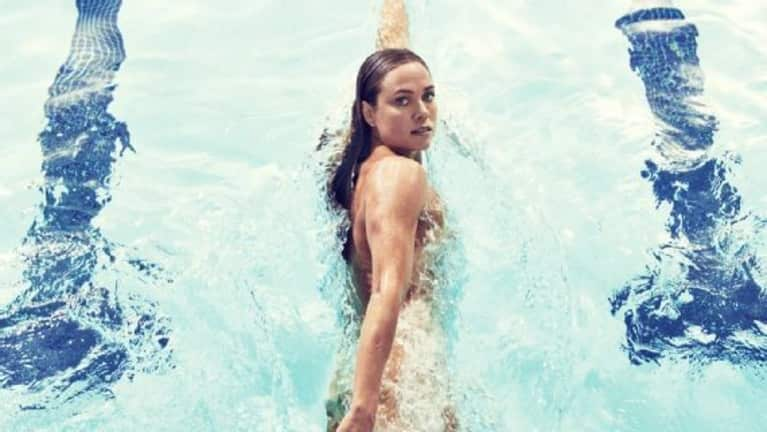 I'm self-conscious about my arms. It's really hard to find a dress that's a size 10 in the lats but a size 4 in the waist. But I want to be as successful as I can; if that means having big arms, I'll take big arms.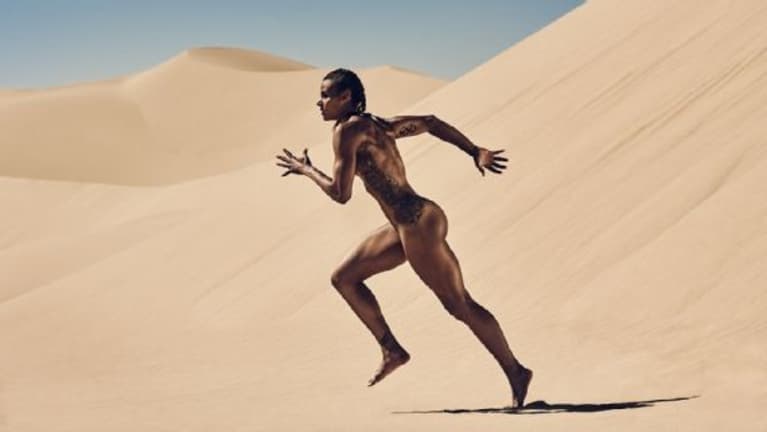 I don't look in the mirror and think "slim"; I look in the mirror and I'm like, "Whoa, beast!" It's just crazy how much the body changes. Looking in the mirror I get surprised like every other week. It's like I'm Wonder Woman.