Why Eating Out Could Be Worse For You Than Fast Food
The "artisanal" burger from your local café may not be any better for you than a greasy one from a fast-food joint.
According to a study from the University of Illinois, people who eat at restaurants ate more vitamins and potassium than those who dined at fast food chains, but they also consumed more harmful nutrients. Researchers used the health data of 18,000 adults in the U.S. over the course of an eight-year period, reported the Telegraph.
Their findings? When you're dining out somewhere schmancy, you may be paying top dollar for a whole lot of cholesterol.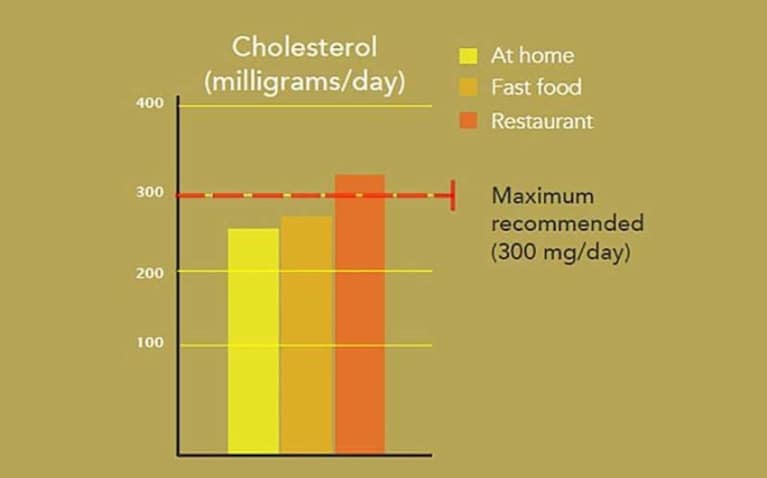 Your takeaway? Try to eat at home as much as possible.
Compared to those who cooked for themselves, both restaurant diners and fast-food eaters consumed more sodium, cholesterol, and saturated fat.
But here's the surprise: those who ate at a restaurant absorbed significantly more cholesterol and sodium than those who went the fast-food route.
Even though the drive-thru seemed healthier when pitted against higher-end restaurants. (Yikes!) If you can whip up something from the comfort of your own home, that seems like your best bet.
Graphic: Diana Yates/University of Illinois, Cover Photo: Stocksy