Vegan Food Guide to New York City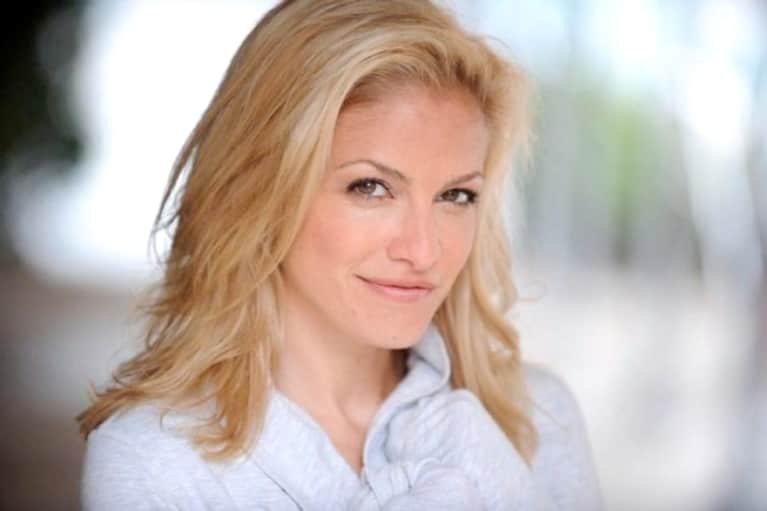 Being born allergic to dairy, eggs, seafood and shellfish (and then, of course, willingly eliminating animals from my diet), eating out has always been a challenge. It wasn't until a friend took me to RFD in LA several years back, that for the first time ever, I could simply order off the menu! (And I could order everything!)
Upon returning to NYC, I started eating my way through the city, one vegan restaurant at a time, and haven't stopped since. Here are some of the best: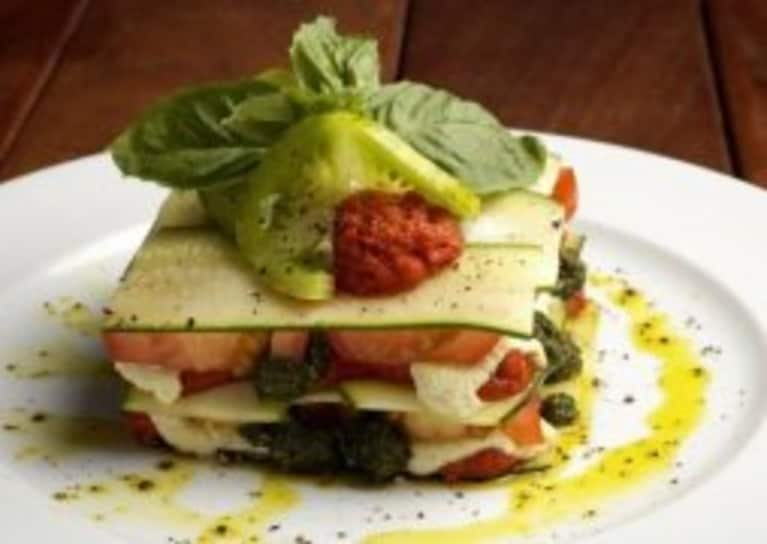 Pure Food & Wine - The ultimate in fine Raw Vegan cuisine. Everything is superbly plated and crafted -- a rager of a party for the foodie palate. Menu is seasonal, but the sweet corn and cashew tamales are off the hook and usually available. The three pizzettes entrée is super popular as is the lasagna. I have been known to come here for drinks (fantastic wine and cocktail list) with friends and instead order the Mint Sundae -- unparalleled rich, velvety, gooey, melt-in-your-mouth lusciousness (conveniently served in a martini glass). The lemon cheesecake is also preposterous amounts of scrumptiousness.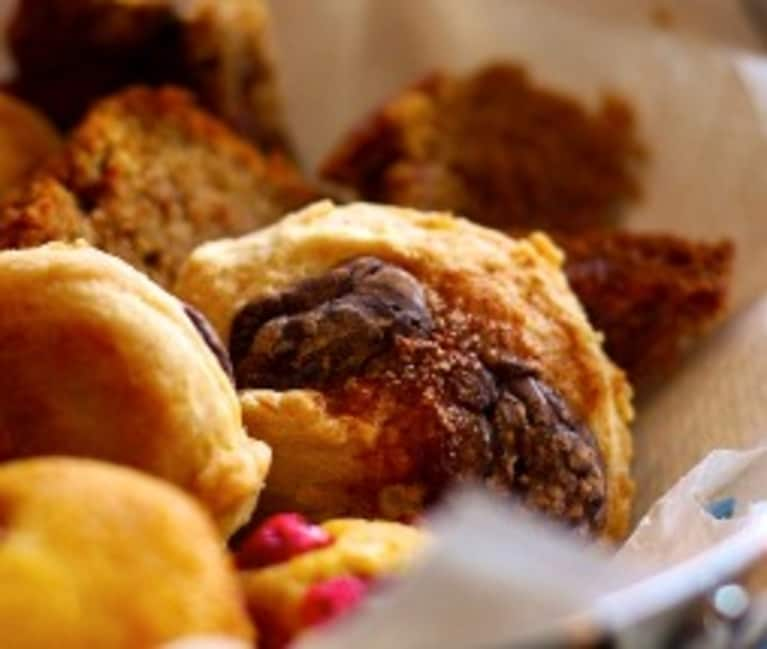 Counter - Vegan Brunch extraordinaire. The pastry basket with house made vegan nutella is a must. Other highlights include Biscuits bathed in Herb and Veggie Sausage Gravy, French Toast with soy cinnamon-sugar butter, and Multi-Grain Chocolate Chip Pancakes. Counter is also a great place to go for cocktails, small bites, and desserts.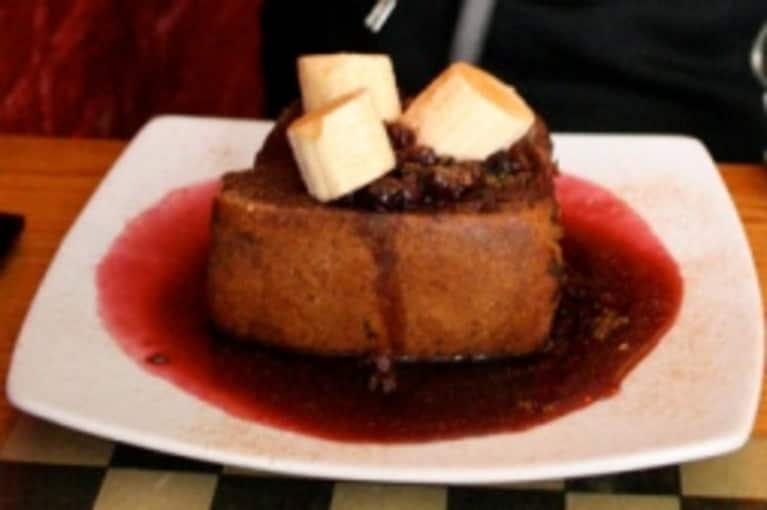 Sacred Chow - The less expensive, more cramped quarters option for outstanding vegan brunch. Everything on this menu is heavenly. Tempeh Hash is outstanding, Better Than Biscuits & Gravy is insane, and the Banana Bread French Toast (covered in blueberry sauce) is just ridiculous.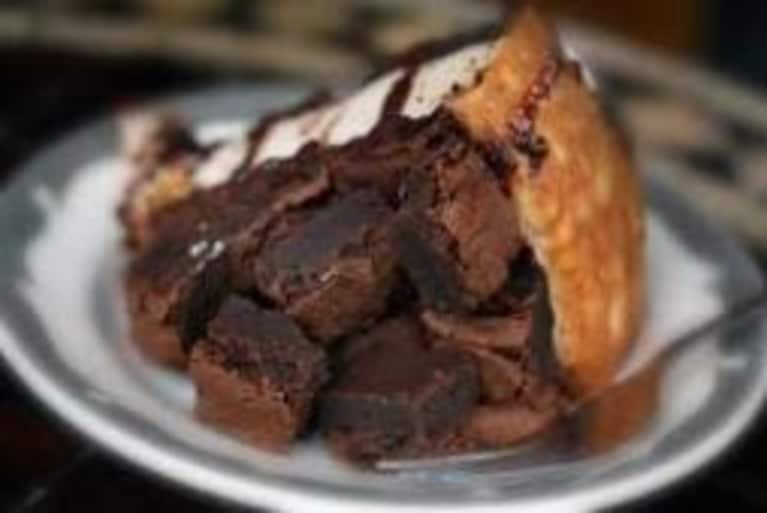 Red Bamboo - Vegan Soul Food that is drool-worthy. Standouts include the Barbeque Buffalo Wings, Chicken Parmesan (was sure it was real chicken the first time I ate it), Ginger Chicken Fried Rice, and, la piece de résistance: Vegan Treats' Brownie Bottom Cheesecake, decadence at it's finest. Eating this is the closest I have ever come to a divine experience.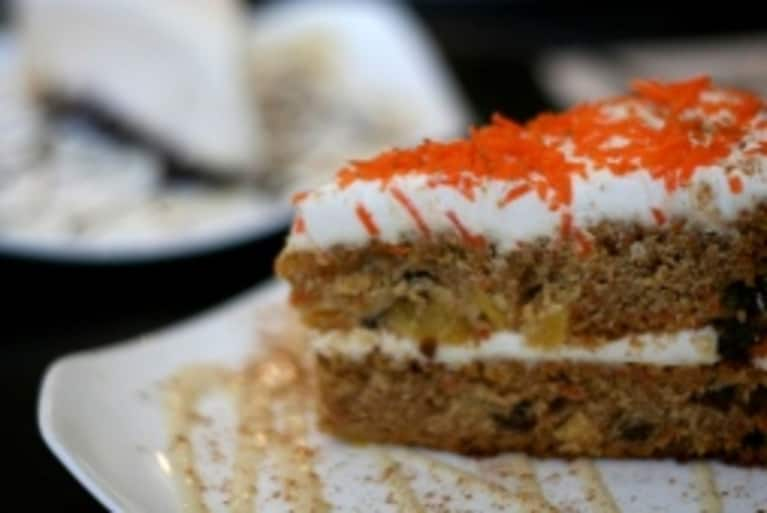 Candle Café - The casual, less expensive version of Candle 79 (also amazing and around the corner with a fantastic brunch) has something for everyone: sandwiches, burgers, soups, salads, everything. The Good Food Plate is my go-to choice four sides and two sauces. The grilled tempeh here is the best in the city, and the carrot cake is beyond compare.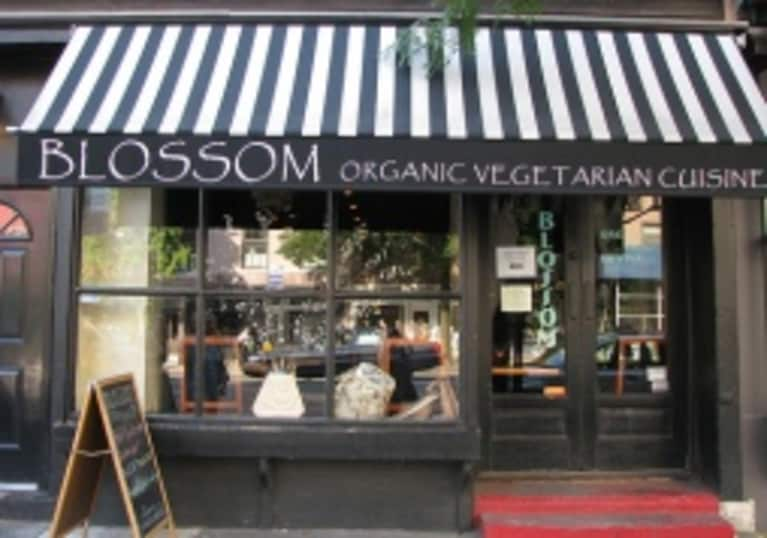 Blossom - The original is still my pick, but, with Blossom du Jour & Cocoa V within a block and Café Blossom uptown, it is a tight race. Tons of delicious appetizers like Black-eyed Pea Cake with chipotle aioli and Ravioli with a to-die-for Cashew Cream. Can't go wrong with any desserts here, but the Signature Blossom Cheesecake is a must.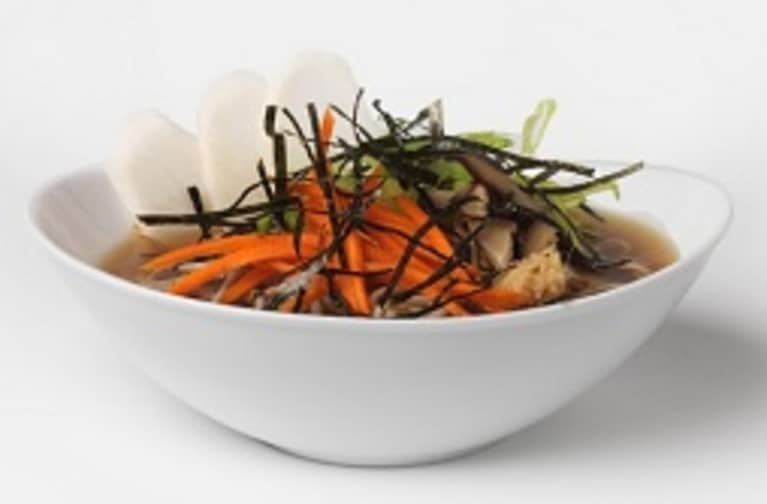 Angelica Kitchen - A New York vegan institution since 1976. Specialties include the Walnut-Lentil Pâté, Dragon Bowls, and their cornbread and spreads. Bonus: their menu has a glossary that covers everything from agar to wakame.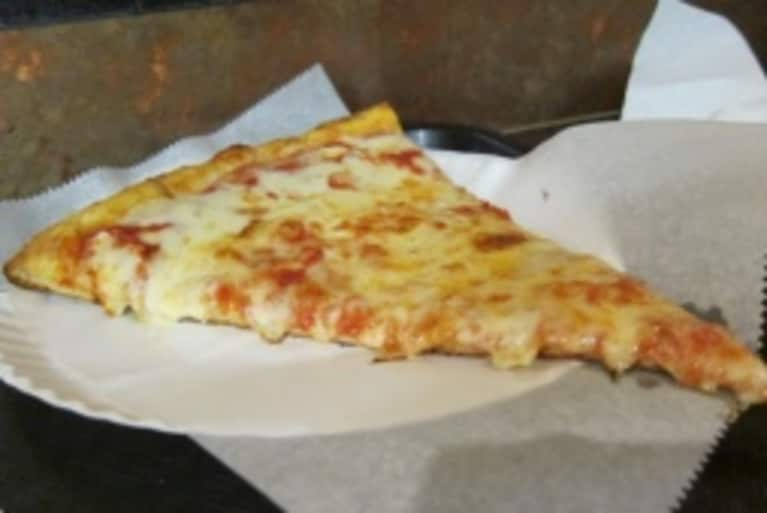 Viva Herbal Pizzeria - The place for vegan pizza. No skimping on toppings here, the Seitan Dream features a cornmeal crust with heaps of seitan, artichokes, sundried tomatoes, and onions, while the house favorite, "super-anti-oxidant" Zen pizza is a mountain of tofu, pesto, mushrooms, sundried tomato, and more. Vegan Treats desserts are also available.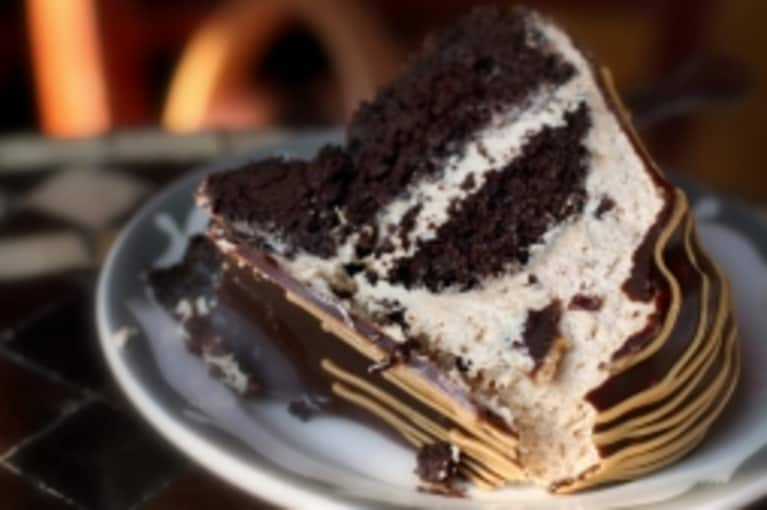 Wild Ginger - Best of the many Pan-Asian places. They use May Wah soy protein – so good. Peanut Butter Bomb dessert – need I say more?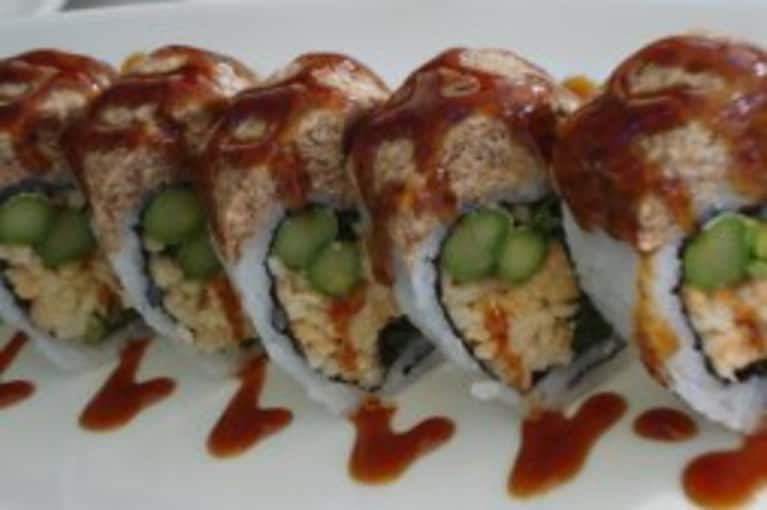 Soy & Sake - Less cramped than most places. Enormous menu featuring veganized sushi, rock shrimp tempura, lemon fish, bento boxes and Vegan Treats desserts.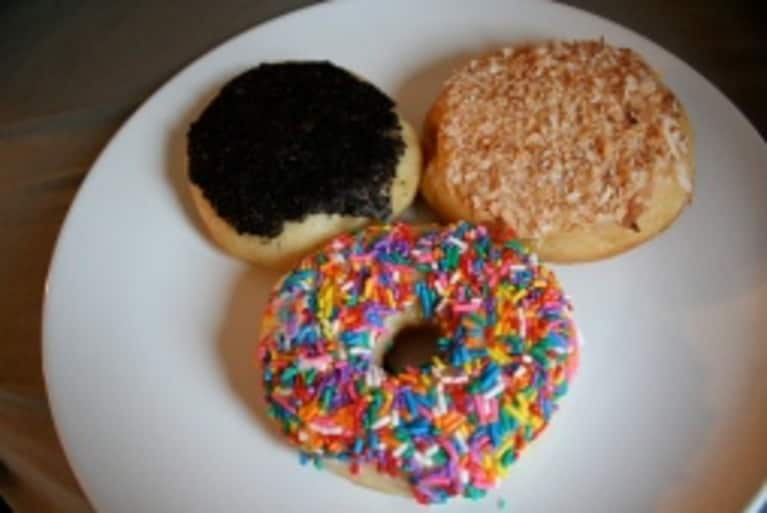 Atlas Café - Got a sweet tooth? Go here. Largest selection of Vegan Treats in NYC as well as donuts, sticky buns, whoopie pies, the list goes on.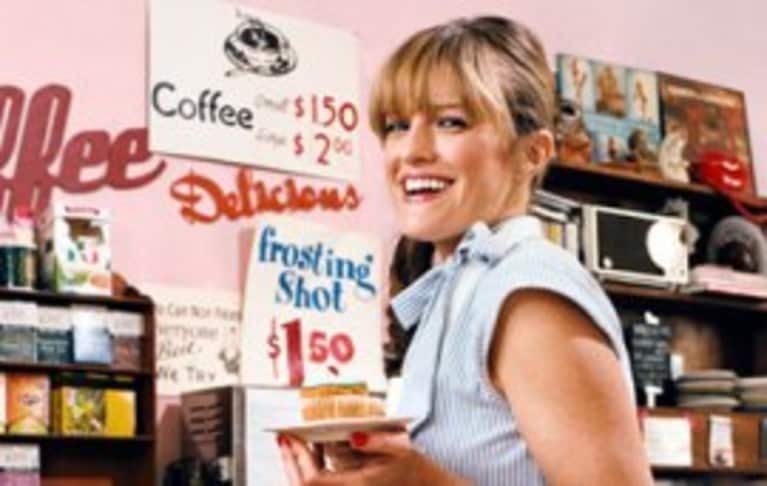 BabyCakes - Gluten-free dessert oasis. Can't go wrong with anything here (and they have everything). 
N.B. Vegan Treats is a vegan bakery located in Bethlehem, PA that makes weekly deliveries to the vast majority of NYC vegan restaurants.
And here's a map! (Click to see an interactive Google Map!)