3 Drinks To Help You Heal & Detox Throughout The Day
If I want something dessert-like but also nutritious and filling in the morning, this is my go-to drink. It combines fruit, superfoods and protein to keep me full.
I also look for a way to get a natural kick in the morning and this smoothie has naturally derived caffeine from raw cacao nibs which are also high in antioxidants.
My Favorite Summer Breakfast Smoothie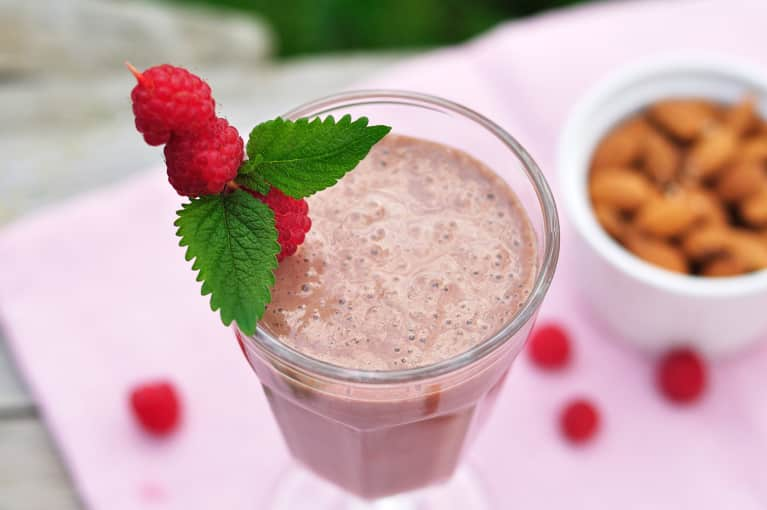 Yields 14 ounces
Ingredients
1 cup almond milk
1 tablespoon of raw almond butter
1 ripe banana
1 tablespoon of raw cacao nibs
1 medjool date
1 teaspoon hemp seeds
A handful of your favorite berries (strawberries, blackberries, raspberries, blueberries)
Preparation
Blend all ingredients in a blender until smooth.
CIndy's Tummy Soother Juice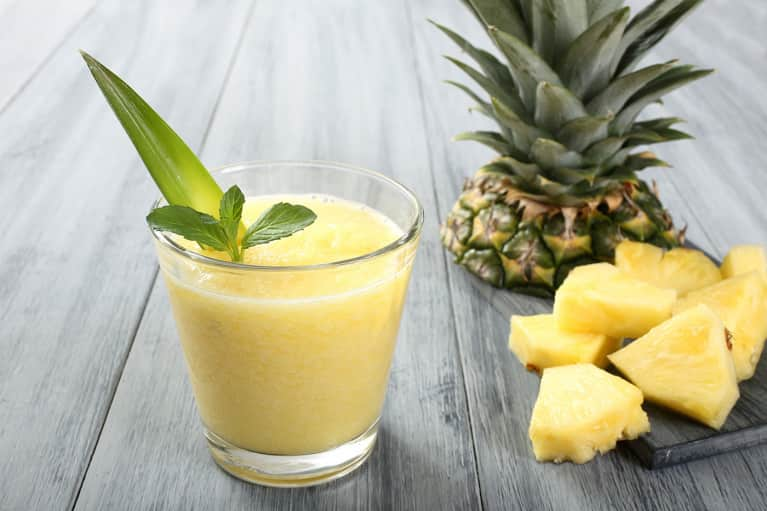 I used to get stomach aches often as a child. Unfortunately I didn't understand the connection between what I ate and how it affected my body.
I formulated this smoothie to support the digestive system. Each ingredient on its own is known to aid in digestion, the combination of these ingredients put together is a powerhouse of vitamins, minerals, and enzymes to heal any digestive issues.
Polysaccharides found in the gel of the aloe leaf lubricates the lining of the intestines, pineapple has strong anti-inflammatory benefits and the menthol in mint is soothing. It's so easy to make too!
Yields 16 ounces
Ingredients
1/2 Fresh Aloe Vera leaf (slice open and scoop out the inside gel)
1 cup fresh pineapple
A handful of de stemmed mint leaves
3/4 to 1 cup of water
Preparation
Put in blender all together, blend until smooth and drink up!
Cindy's Chelation Cleansing Green Juice
For lovers of cilantro, this is a green juice you'll enjoy. Cilantro has been found to aid in the removal of toxic metals such as mercury from the body.
This juice combines cilantro with other nutrient-rich ingredients to aid in chelation and help you live at your optimal level and full of vitality.
If you aren't familiar with the term chelation, it's a way to cleanse the body of toxins (mainly metals) — this juice helps your body do it naturally.
Yields 16 ounces
Ingredients
1 large cucumber
6-8 sprigs of fresh cilantro
1 Granny Smith
1 Fuji Apple
1 celery stalk
1 sliver of fresh ginger
1/2 lime freshly squeezed
Preparation
Combine all ingredients in any home juicer and add the fresh lime at the end. Enjoy!
Photo courtesy of the author