9 Ways To Tap Into The Wisdom Of Tonight's Full Moon In Capricorn
Astrologers & Best-Selling Authors
By The AstroTwins
Astrologers & Best-Selling Authors
Dubbed the "astrologers to the stars," identical twin sisters Ophira and Tali Edut, known as the AstroTwins, are professional astrologers who reach millions worldwide. The AstroTwins have been featured by The New York Times, Good Morning America, the Today Show, and People Magazine, and have read charts for celebrities including Beyoncé, Stevie Wonder, Karlie Kloss, and Emma Roberts.
Our editors have independently chosen the products listed on this page. If you purchase something mentioned in this article, we may
earn a small commission
.
Ready, steady, build. The July 1, 2015 full moon is in structured Capricorn, the sign of long-term goals and plans. Capricorn is ruled by stern Saturn, who's all about paying dues and mapping out a sustainable future — one built on a firm foundation.
This is an unusually active day in the skies, because the full moon will be conjunct (connected to) play-for-keeps Pluto, the ruler of power, control and the unconscious. Whatever comes into the light is sure to be potent, even loaded with unspoken suggestion or projection. Agreements or conversations will be charged with a do-or-die intensity.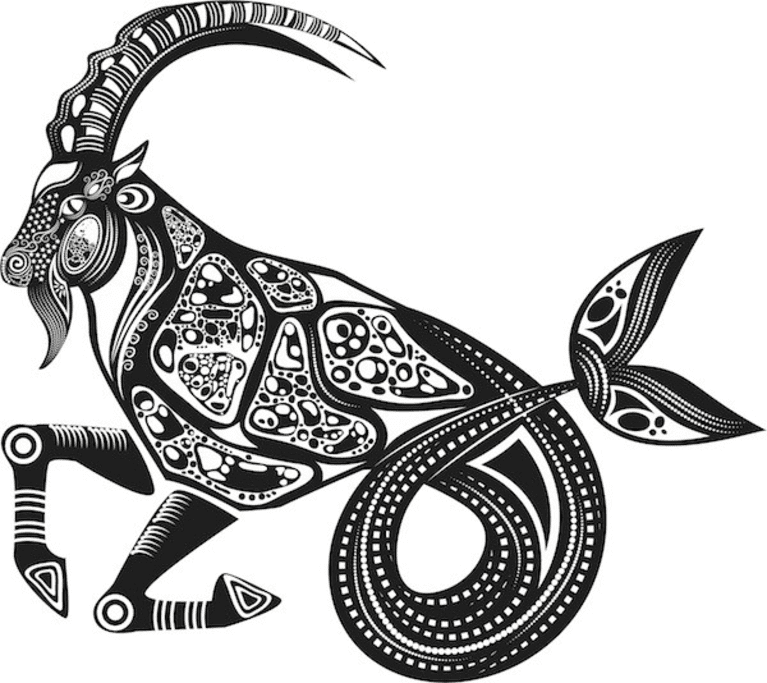 Pluto rules the "shadow side" of the human consciousness, so our skeletons could be on full display, thanks to the beaming lunar lights.
Don't shove 'em back into the closet. Set yourself free by shedding your secret shame, confessing what you're hiding and liberating yourself with a genuine apology, revelation or even a cry for help.
Luckily, we are likely to be met with compassion and understanding. On this same day, loving Venus and expansive Jupiter make a rare meetup, forming a golden trine with radical change-maker Uranus. Wow!
Venus and Jupiter are known as "the great benefics" — meaning their influence is largely positive, helpful and inspiring — and they are meeting in Leo, the sign of self-expression and warmth. (For more on the Venus-Jupiter conjunction and the full moon-Pluto meet-up, read your July Monthly Horoscope.)
Look back to December 21, 2014, the corresponding Capricorn new moon. This full moon is the culmination of what you've been working on since then. Consider this a midyear integrity check for your New Year's resolutions. Have you put in the sweat equity to reap the rewards for your hard work? This full moon will tell.
Meantime, here's how you can benefit from the Capricorn full moon:
1. Become the architect of your desires.
Be honest: Do your big desires fall in the "pipe dream" realm, or are you taking concrete steps to actualize them? No, you don't need to have everything planned down to the detail, but all strong structures begin with a blueprint. Go back to your drafting board and sketch out some action items and identify some milestones to mark progress.
We're all for creative visualization and the Law of Attraction, however, the fine art of "manifesting" (such a buzzword that's become!) pairs well with personal responsibility. Or, as the saying goes: Luck is where preparation and opportunity meet. The Capricorn full moon says, do the work!
2. Grow a pair (of antlers?!).
This year's Capricorn full moon is called the Full Buck Moon, because it comes at a time when young male deer grow antlers, transforming from Bambis into bucks. We all have "masculine" and "feminine" energy in us, regardless of our sex or gender orientation. Capricorn is the sign of masculinity, and this full moon encourages us all to "man up" — or "antler up," if you will.
3. Self-edit.
Earthy, stoic Capricorn is not a braggart. This sign lets its accomplishments speak for themselves. At today's full moon, practice the forgotten art of restraint. Yes, we live in an era of self-promotion, where barely anything is left to the imagination. Does anyone else out there want to say, "Enough already!"
In business negotiations, the less you say, the more you gain. At the Capricorn full moon, be discriminating about what you share. The power of mystique is mighty. For a fascinating treatise on "the power of introverts" check out this TED talk by Susan Cain, author of Quiet: The Power of Introverts in a World That Won't Stop Talking.
4. Honor your father.
Capricorn rules the zodiac's fatherhood house. Father's Day might have been a month ago, but it's not too late to pay tribute to your dad. If that's a complicated relationship, perhaps you just want to get some illumination on the thornier dynamics that might still haunt you. Get in touch with your own masculine energy. We are all a balance of the feminine/masculine polarities, regardless of sex. How can you express this — or bring it into harmony — within yourself?
5. Embrace structure as your path to freedom.
Yeah, it may sound like the boring stuff, but remember, without structure, there really can't be any creativity or freedom for the long haul. It's one of those universal paradoxes we wish wasn't so. Without teeth-gritting discipline and persistence — two hallmarks of Capricorn-dom — the Sistine Chapel would never have been painted. The album would never drop. The manuscript would languish half-finished because you couldn't figure out how to resolve a plot contradiction.
Those moments of block that inevitably follow each flash of creative genius? Those are when Capricorn hustle and muscle make the difference.
6. Identify where you've quit … and start again.
So you stopped doing to yoga every morning. You were tired. Hung over. You meant to go, and swore you'd go tomorrow. You didn't. A week passed. Then why bother? It was too late, right?
Well, the Capricorn full moon doesn't think so. It says, forgive yourself, set a new goal. Start again. Begin where you left off. The key is to muster up the energy to just start, and then to follow through with some kind of consistency.
But Capricorn energy is also about steps. Cap's symbol is the mountain goat, taking careful steps up the rocky trail. If you focus on the top of the mountain it seems daunting. But if you just take the first step, and the one after that, soon enough, you'll look up and you're halfway to the summit.
7. Acknowledge your resistance.
This brings us to the next piece of your Capricorn full moon transformation work. Ask yourself: "What am I resisting?" Put on your big-girl pants and be brutally honest here. Capricorn is a stubborn goat. It's the flip side of being tenacious and loyal — you've gotta be able to dig your heels in and stick to a position. That's fine — to a point. There comes a juncture where we become our own worst enemies, and stubbornness turns into self-sabotage.
But instead of making resistance "bad," let's view it as energy. There's some innate wisdom underneath the surface. As human beings, we are always trying to survive (we are mortals and animals, after all), to avoid pain. So what's the embedded emotion hiding behind your refusal to eat your vegetables, get the mammogram, stop giving your dad the silent treatment, or quit your abusive job? A lot of the time it's fear. When we're scared, we block out consciousness and go into self-protective "fight-or-flight."
Do a free-write exercise about your resistance. What color is it? What's its name? What does it look like? How do you feel when you think about it?
8. Give your resistance a name and a personality.
Capricorns is the sign of repression, and in order to "misbehave" (read: be less than perfect), this sign can sometimes create a second persona. Many Capricorns are even famous for their alter egos — like David "Ziggy Stardust" Bowie and Marilyn Manson. Sometimes, it takes creating one of those to bust through a block.
A year after giving birth, I (Ophira) was really stuck around fitness. I did a little creative visualization to find my resistance. My exercise-resisting alter ego showed up as a wide-hipped elementary school secretary from Michigan (where we grew up), who I named Shirley. When I thought about Shirley, I felt tired, complacent and disconnected from any purpose. Shirley was scared of being called fat, failing to see "results" if she worked out, and of being laughed at because she was the slowest person at the gym. Shirley was never gonna feel that pain again, so she might as well just binge on the cold pizza in the fridge and buy the next bigger size of stirrup pants. She was hiding behind a desk anyway — and behind the power of being the pit bull front-woman for the principal.
Discovering my inner Shirley didn't get me immediately to the gym, but it did get me to lighten up about it. Under this heavy Capricorn energy, we all need to bring a little levity to our lives.
9. Create a hero (or shero) for yourself.
Capricorn is the zodiac's hero sign, the noble protector and soldier. So to counter your "resister," you'll need a hero — a being of light who believes in herself and encourages you.
My imaginary exercise hero is named Jane (don't ask, that's what popped into my head). She's gentle, kind and tells me that I'm beautiful. I can do it. It doesn't matter what I wear, what I look like, who laughed at me. There's love and support all around me. There's nothing to fear or lose — and if anyone laughs at me, she'll kick their butts. I'm taking Jane to the gym with me. And everywhere else!