Meditation Flash Mobs in Cities Across America Today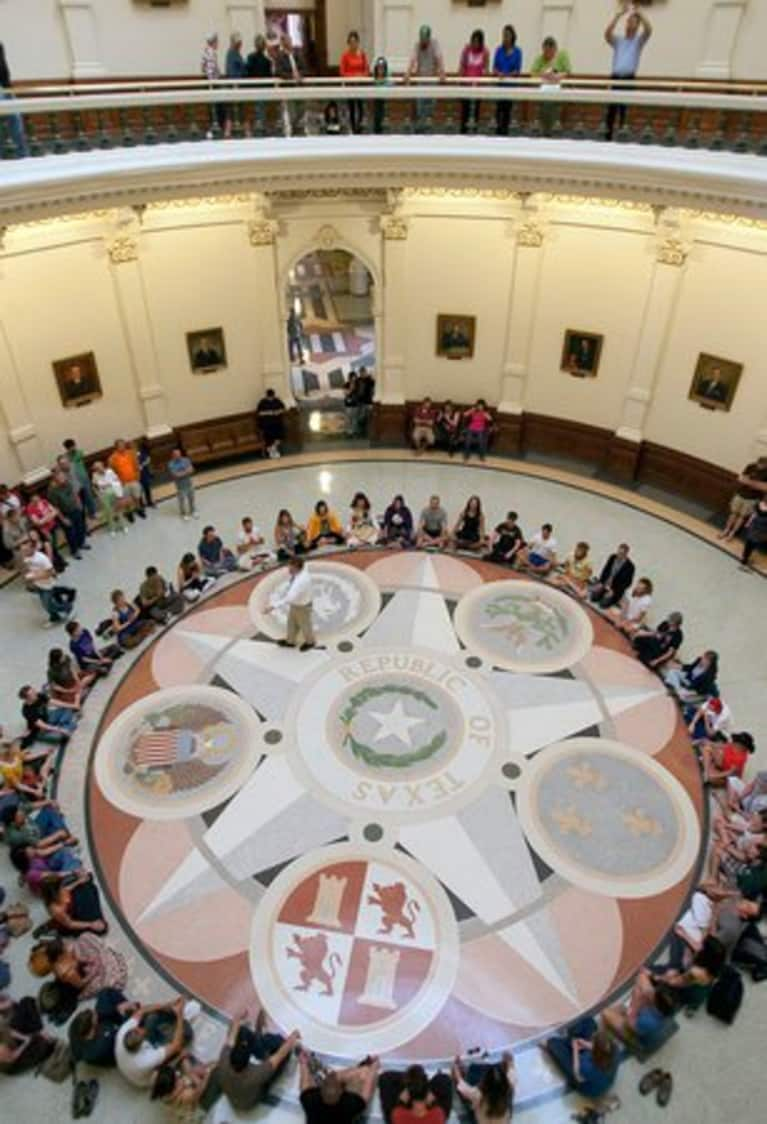 When I think of flash mobs, I can't help but think of this flash mob dancing video below from the show, Modern Family (yes, it's worth watching). But there's a new flash mob that might be in a city near you, today -- a meditation flash mob!
MedMob is the name of the group that's organizing these meditation flash mobs around the country today in San Francisco, Los Angles, Austin, Asheville, Boulder, Cincinnati, and Phoenix. According to the MedMob website:
Our intention is to create an environment for people from all walks of life to come together in meditation. By exposing people to meditation through public display of meditation and sending positive intentions out into the world we can lead by example. Simple acts can stimulate major paradigm shifts in thinking.
Pretty cool, right?
They've done this before and in all sorts of places, including the Capitol building in Austin (pictured). If you're game for this check out their Facebook page to see more details on cities and times.
And for viewing pleasure, here's the flash mob video from one of my favorite shows, Modern Family: