6 Ways To Take Your Lunch To The Next Level
mbg Contributor
By Leah Vanderveldt
mbg Contributor
Leah Vanderveldt is an author living in Brooklyn, New York. She received her bachelor's in communications and media from Fordham University, and is certified in culinary nutrition from the Natural Gourmet Institute. She is the author of two cookbooks: The New Nourishing and The New Porridge.
We're feeling inspired by all the beautiful and healthy lunch ideas we spotted on #mindbodygram on Instagram this week. Lots of fresh seasonal vegetables graced your plates, bowls and wraps. Below are some of our favorites.
Keep sharing your dishes with us at #mindbodygram to let us know what you're cooking.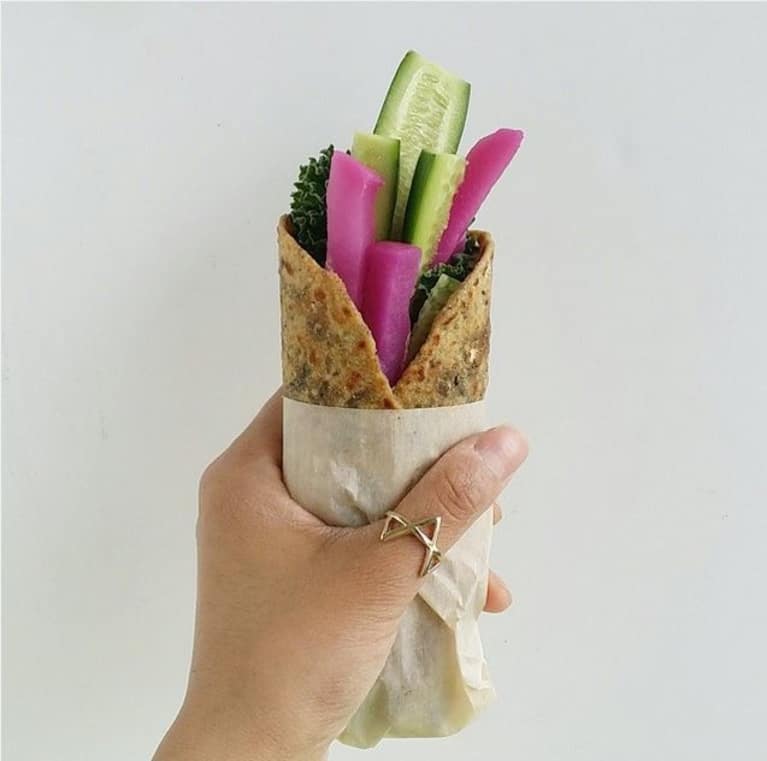 @flourishanddelight wrapped up a delicious meal. "Made a pile of these awesome dahl rotis (flatbread)! This one got filled with hummus, kale, cucumber and pickled turnips."
@love_and_garnish got resourceful while making this simple and vibrant salad. "Cleaning out the fridge with a zucchini and nectarine salad with pumpkin seeds, basil, flaxseed oil and white balsamic dressing."
@kalememaybe gave us lunch envy with, "Roasted carrot quinoa salad with baby kale, white beans, sun-dried tomatoes, red onion, parsley, lemon and olive oil."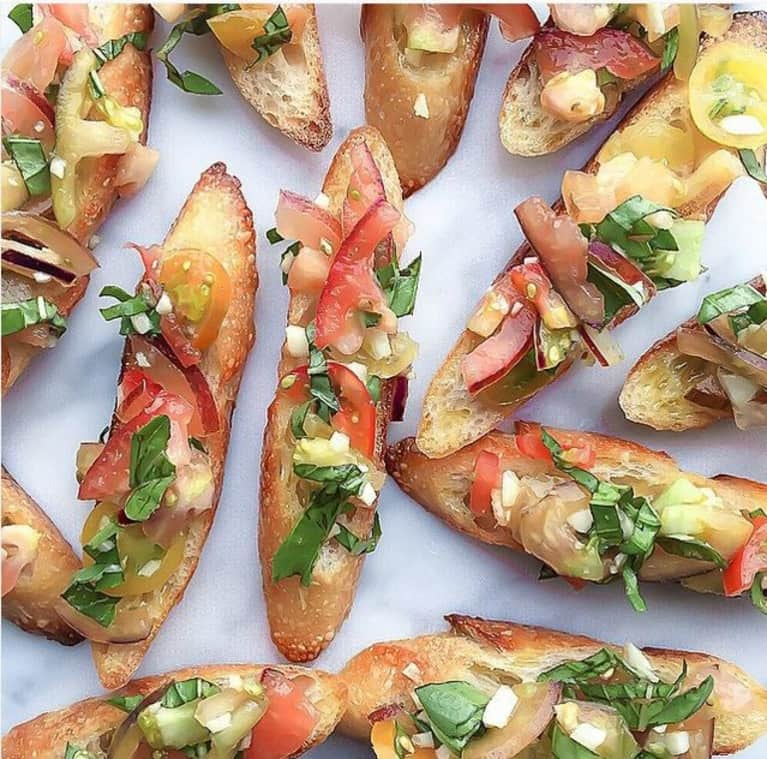 @notcrazyhealthy said it best, "It's peak tomato and basil season right now, which means one thing: bruschetta time! To me, there's no better way to highlight the wonderful juicy, sweet freshness of ripe in-season tomatoes, and the savory-sweetness of basil than this classic Italian appetizer."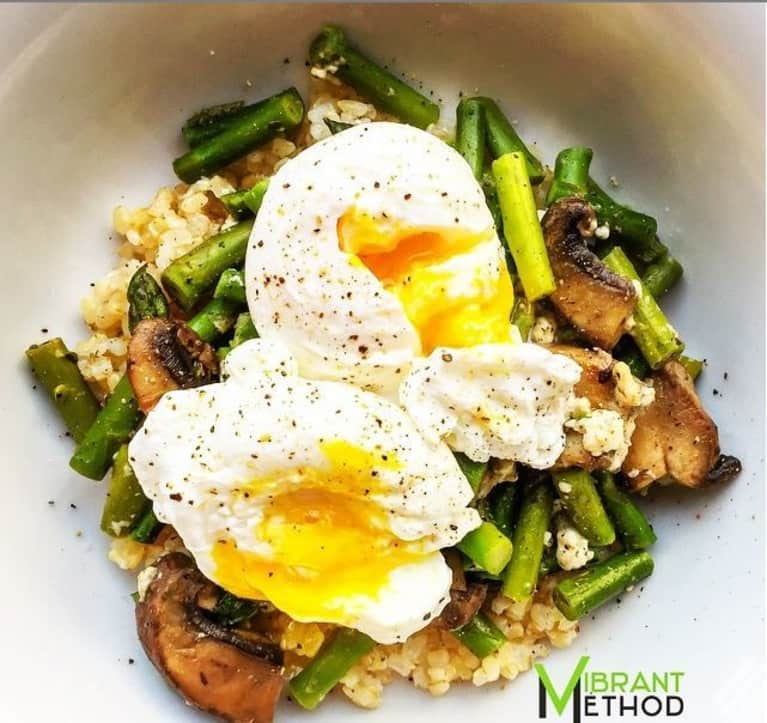 @vibrantmethod put together a satisfying vegetarian meal with, "Organic poached eggs over brown rice with sautéed asparagus, cremini mushrooms and mediterranean herbed feta. Served with a leafy green salad — my kind of meal after a sweaty detox yoga class."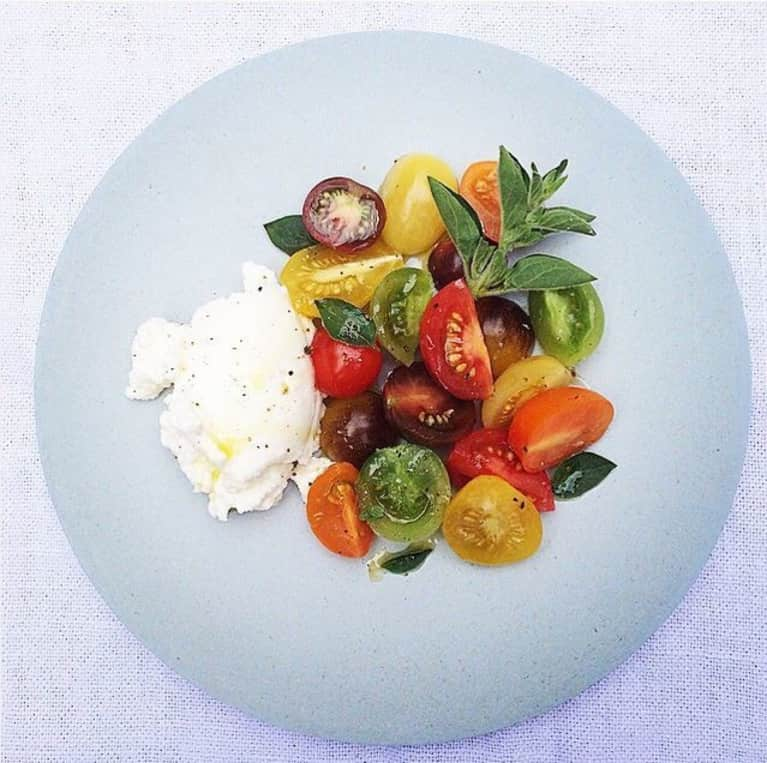 @stephanieachar made fresh summer tomatoes the centerpiece. "Tomatoes with ricotta and fresh oregano — as simple as it gets. Drizzle with extra virgin olive oil and add sea salt and cracked pepper."