14 Women Who Were Body Positive Before It Was A Thing
On average, women have 13 negative thoughts about their bodies, daily. And 25 percent of young American women would rather win America's Next Top Model than the Nobel Peace Prize. The kicker: this university study showed that nearly half of three- to six-year-olds surveyed were worried about being fat.
Some factors contributing to these perspectives and priorities are clear. For decades, our culture has touted female "perfection," using unattainable beauty standards to sell us products and clothes.
But today a torrent of celebrities and civilians are providing a counterpoint to perfectionist propaganda — to give the next generation permission to be who they are. Women like Mindy Kaling, Amy Schumer, and Melissa McCarthy are being honest about their body image struggles. Viable female candidates are being considered for the U.S. presidency. With issues like equal pay, consent, and birth control still in flux, it's clear we've got a long way to go. But positive change is tangible. Now, to value a woman as an equal — for what she has to say, rather than simply how she looks — is the rule more than the exception.
These major strides didn't just happen. It wasn't just "time." Change has been fomented for centuries by women who refused to submit to the status quo. So, here are 14 badass chicks — from a Renaissance painter to a paralympian — who wouldn't accept that femininity implies feebleness, that being different is a disadvantage, or that success is a product of sameness. I, for one, owe them quite a lot.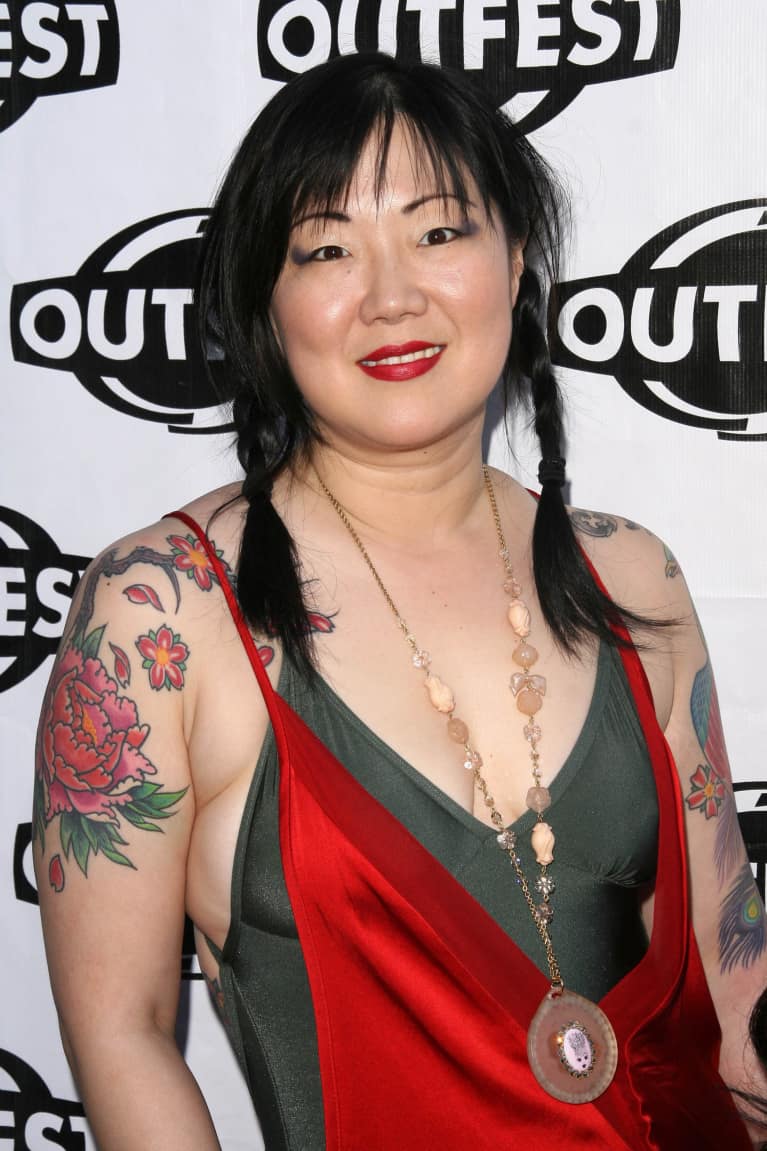 Margaret Cho, comedienne, actress, and singer/songwriter, 1965-
Raised in a community of hippies in San Francisco, her liberal opinions were formed early on.
Cho's material covers feminist issues ranging from eating disorders and her bisexuality to gender and cultural stereotypes. Her website, margaretcho.com, is a forum for her own thoughts and musings on self-acceptance and body positivity.
This self-acceptance, while less radical in 2015 than ever before, has been a hallmark of Cho's career, and her honesty about her journey has been consistent and inspirational for over 20 years.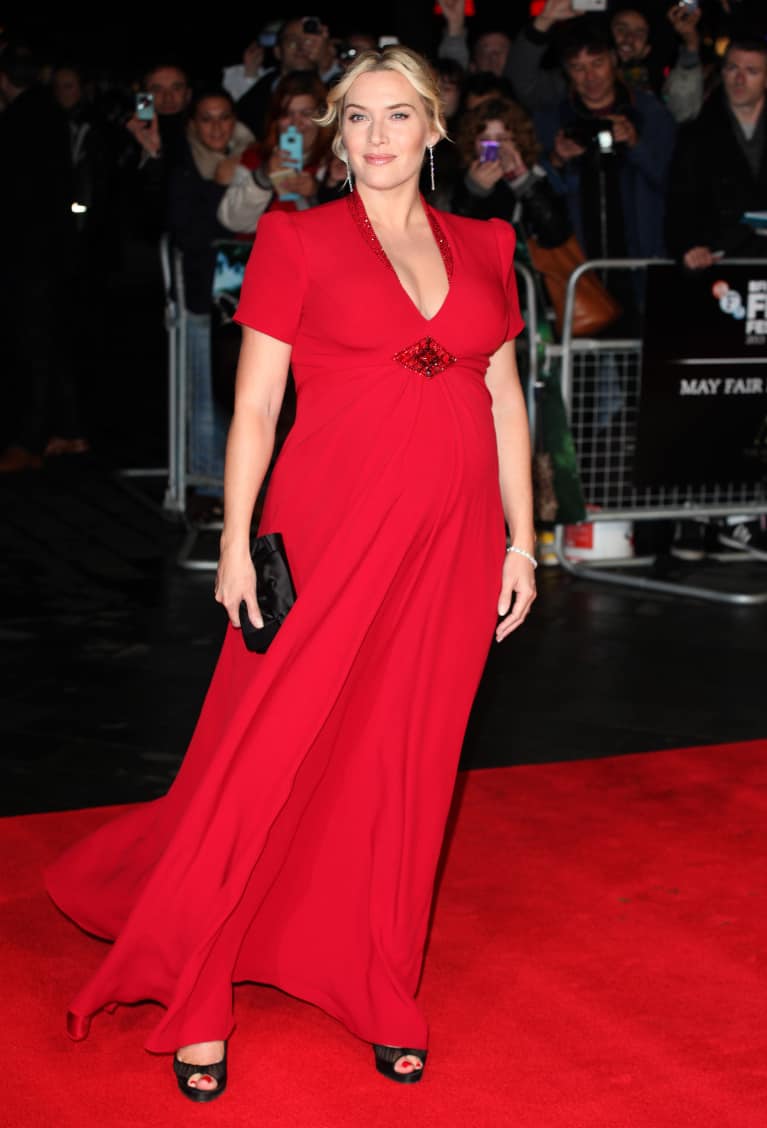 Kate Winslet, actress, 1975-
Defying expectations has become a hallmark for Kate Winslet. She chooses roles that paint women as complex, imperfect, and glorious: Think Iris Murdoch, Hanna Schmitz, Mildred Pierce. She welcomes nudity in roles — partly as a character choice, but largely as an attempt to normalize a non-Hollywood female form.

She told Britain's The Sun, "I look like the people that walk down the street. I don't have perfect boobs, I don't have zero cellulite – of course I don't – and I'm curvy. If that is something that makes women feel empowered in any way, that's great."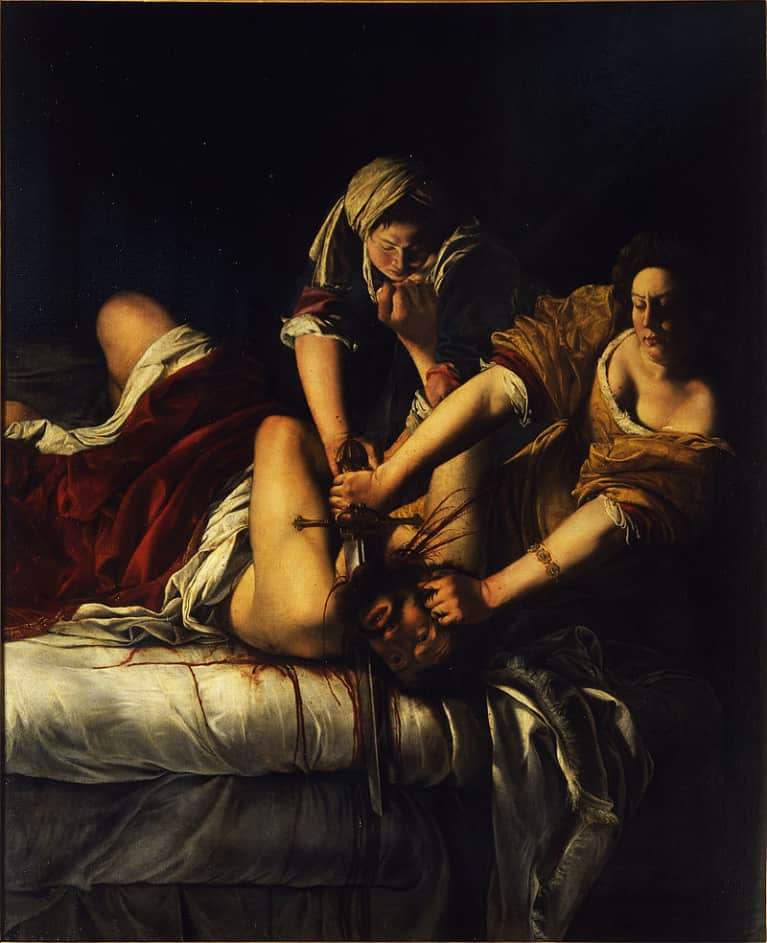 Artemisia Gentileschi, Italian Baroque Painter, 1593 – c. 1656
Artemisia was raped by her painting tutor, and subsequently subjected to a gynecological exam and torture to "verify" her testimony during his trial. In the end, the tutor was sentenced to a year in prison, which he never served.
This trauma inspired her to paint heroines and martyrs — bold, courageous women who embraced their physicality, and used it to their advantage. Gentileschi is now recognized as one of the most accomplished, progressive painters of her time — male or female.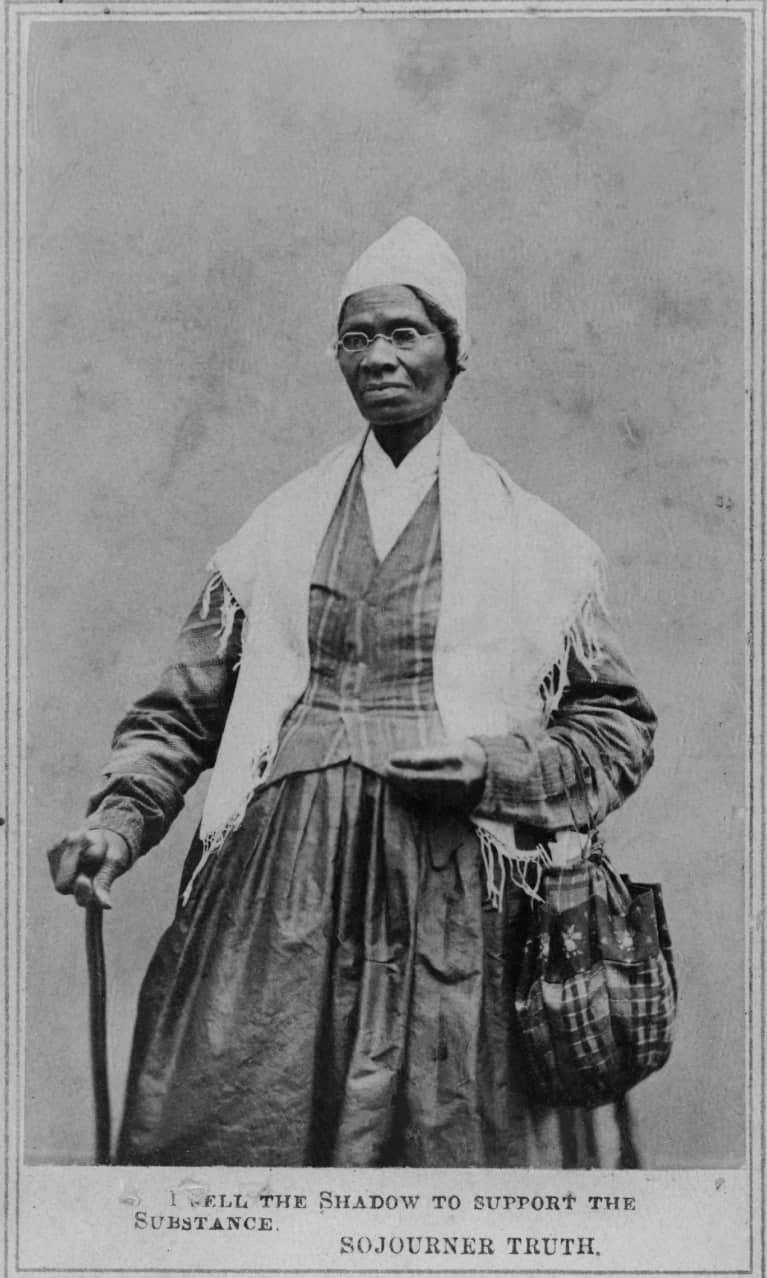 Sojourner Truth, abolitionist and civil rights activist, 1797-1883
Isabella Baumfree took the name Sojourner Truth in 1843, when she left New York (and her children) to start speaking about the abolitionist cause.

A trailblazer in race and gender equality, she argued that black women were as capable as white men, despite (and perhaps in response to) being herself disabled. Images of Truth intentionally ignore the fact that she has a bad hand; she's often shown knitting.
She set a precedent of empowerment that was blind to race, gender, and disability, and has inspired countless others to believe themselves capable of the same.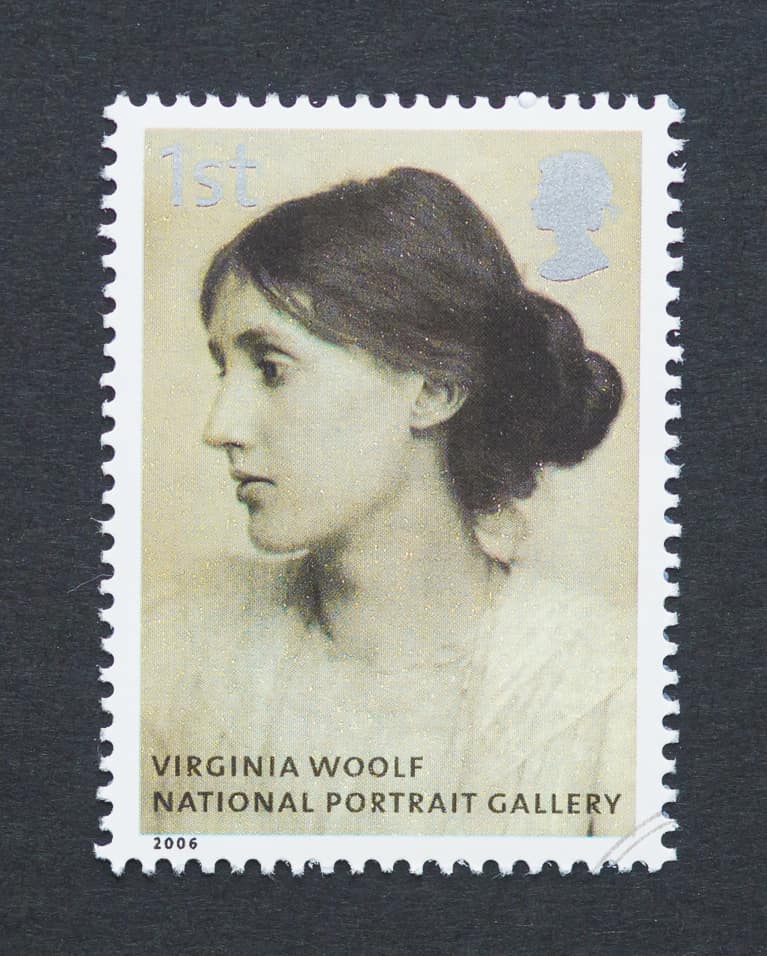 Virginia Woolf, novelist, 1882-1941
Virginia was raised in a literary and artistic environment. Her father was an editor. Her mother modeled for artists, making Virginia aware of her own physical shortcomings. Woolf has said she was drawn to literature because of "its concern is with the mind."
In A Room Of One's Own, she describes the frustrating position of the female intellectual in a male-dominated society: "She was the slave of any boy whose parents forced a ring upon her finger."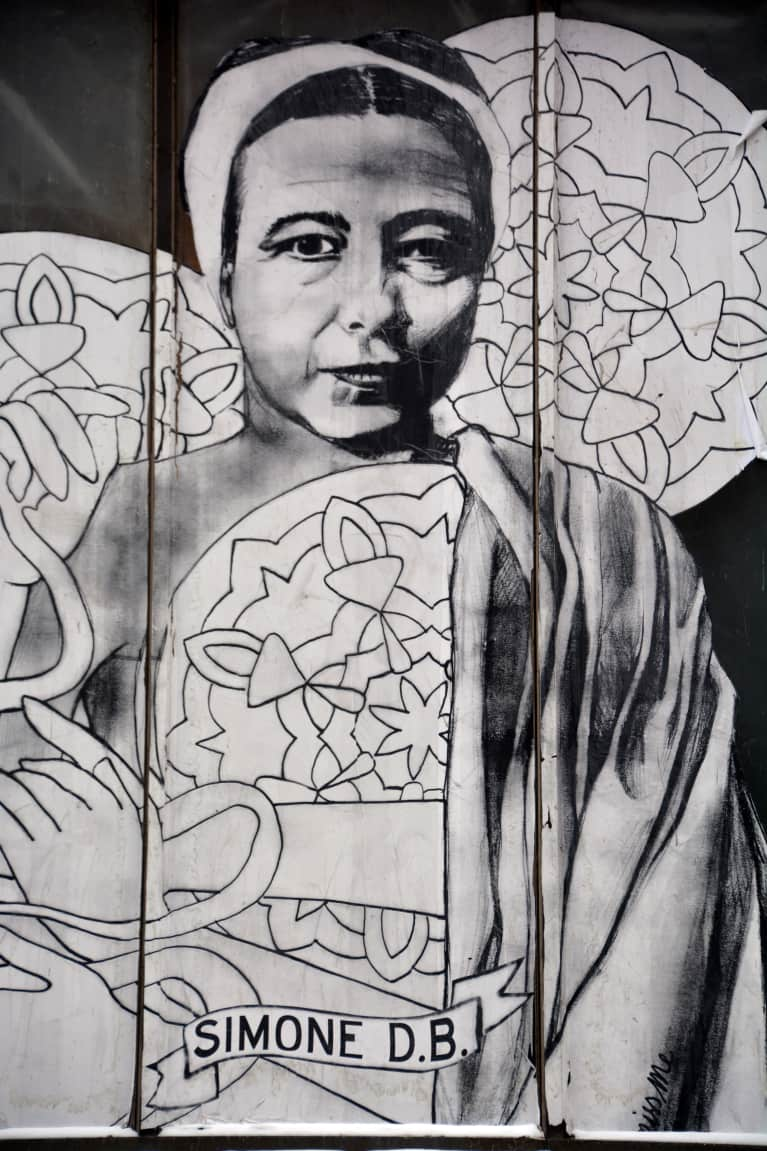 Simone de Beauvoir, writer, philosopher, and activist, 1908-1986
From an early age, disparities of gender were obvious to de Beauvoir. Her father rewarded her intellect by saying, "Simone thinks like a man."
This influence is clear in The Second Sex, wherein she laments the inequity of male and female:
"Man defines woman not in relation to herself but as relative to him; she is not regarded as an autonomous being.'" In her writings, the notion of true equality is possible only when genders can mutually recognize one another as free and other.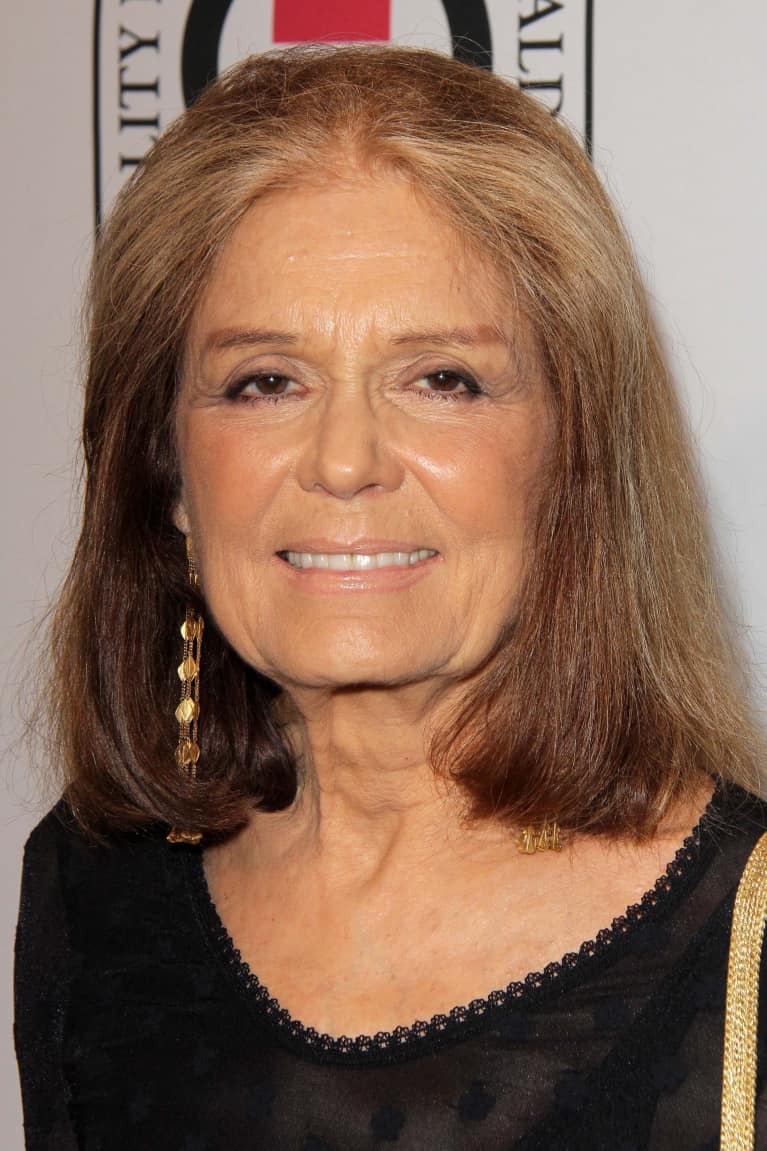 Gloria Steinem, feminist, journalist, and activist, 1934-present
Before Steinem was born, her mother had a nervous breakdown which left her in and out of mental institutions. Her parents separated when Steinem was 10, and she's been vocal about the fact that these events contributed strongly to her understanding and interpretation of social injustices.
As a journalist, Steinem took a job as a Playboy Bunny at the New York Playboy Club. She wrote an expose on the exploitation of the enterprise and subsequently couldn't land more writing jobs. In her words, this was "because I had now become a Bunny – and it didn't matter why."
Steinem sees the preoccupation with women's bodies and their looks as an attempt to distract from women's true power in society. Her advice? "Don't be distracted."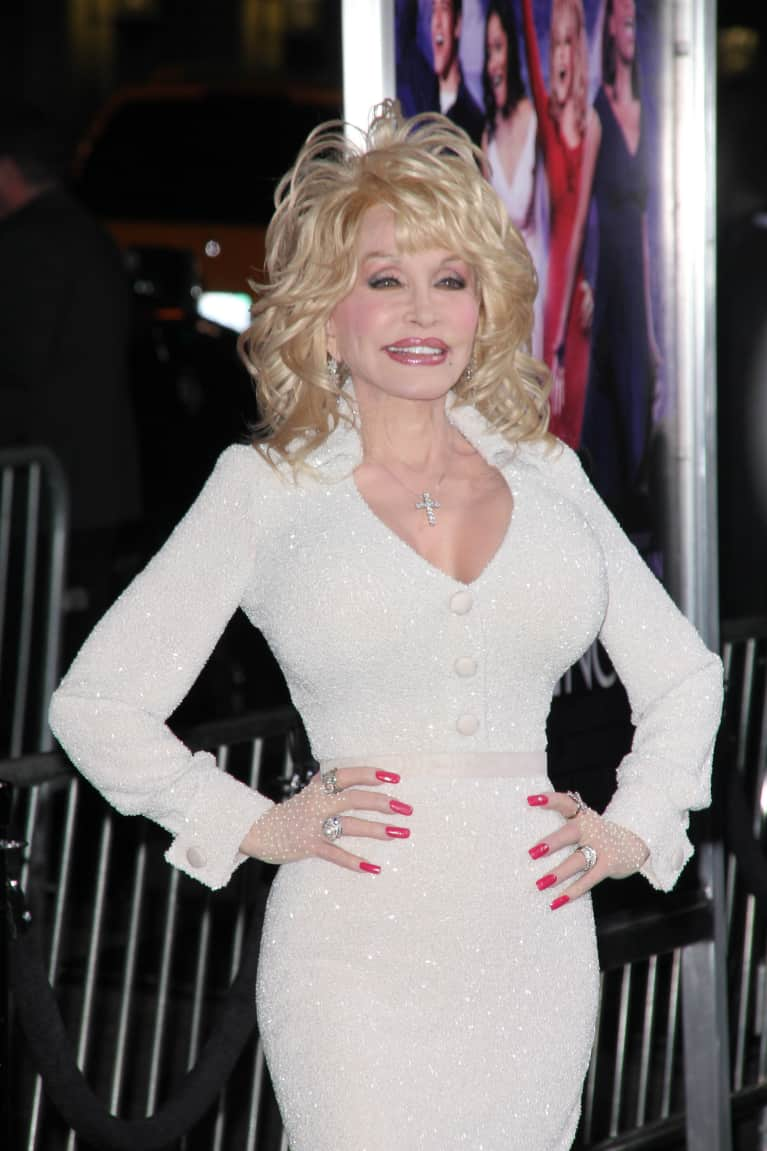 Dolly Parton, actress, singer/songwriter, and businesswoman, 1946-
You may be outraged to see Dolly "It-costs-a-lot of-money-to-look-this-cheap" Parton on a list of body positive role models, but hear me out.
Ms. Parton is the most honored female country music singer of all time, and a successful actress. She bootstrapped her way to success just out of high school, and her business savvy has made her one of the wealthiest country stars ever.
She's only slightly less vocal about her belief in LGBT equality than her obvious penchant for cosmetic surgery. It would be easy to say that she's been enslaved by the expectations of a patriarchal society. But she's demonstrated time and time again that she has the talent, the smarts, and the confidence to out-perform, out-earn, and out-trailblaze any man in her path.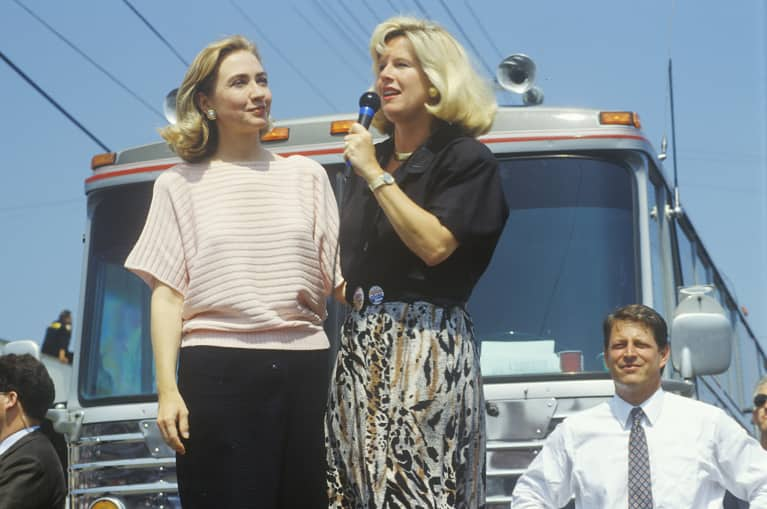 Hillary Clinton, politician, 1947-present
The only First Lady ever to run for public office, Clinton has been involved in politics since the age of 13, when she found evidence of campaign fraud against Richard Nixon. (Precocious and telling, I'd say.)
Through her time in the public eye, public perception of Clinton has served as a sort of thermometer for American feminism.
As Ms. Clinton herself once said: "If I want to knock a story off the front page, I just change my hairstyle." If society refuses to focus on the issues, she'll use their preoccupation with her pantsuits to her advantage. Bravo.
Georgia O'Keeffe, artist, 1887–1986
O'Keeffe changed her style to discourage Freudian connotations, but her studies on flowers, which evoke female genitalia, continue to be interpreted as such. She is the originator of female iconography, but rejected association with the feminist community to avoid being pigeonholed.

O'Keeffe was interested in "painting that is all of a woman." Art historian Randall Griffin explains that O'Keeffe offered "a self-empowering model of female independence" by showing women and their sexuality from a female perspective.
Almost 30 years after her death, O'Keeffe's Jimson Weed/White Flower No. 1 sold for $44,405,000 — more than three times the previous world auction record for a female artist.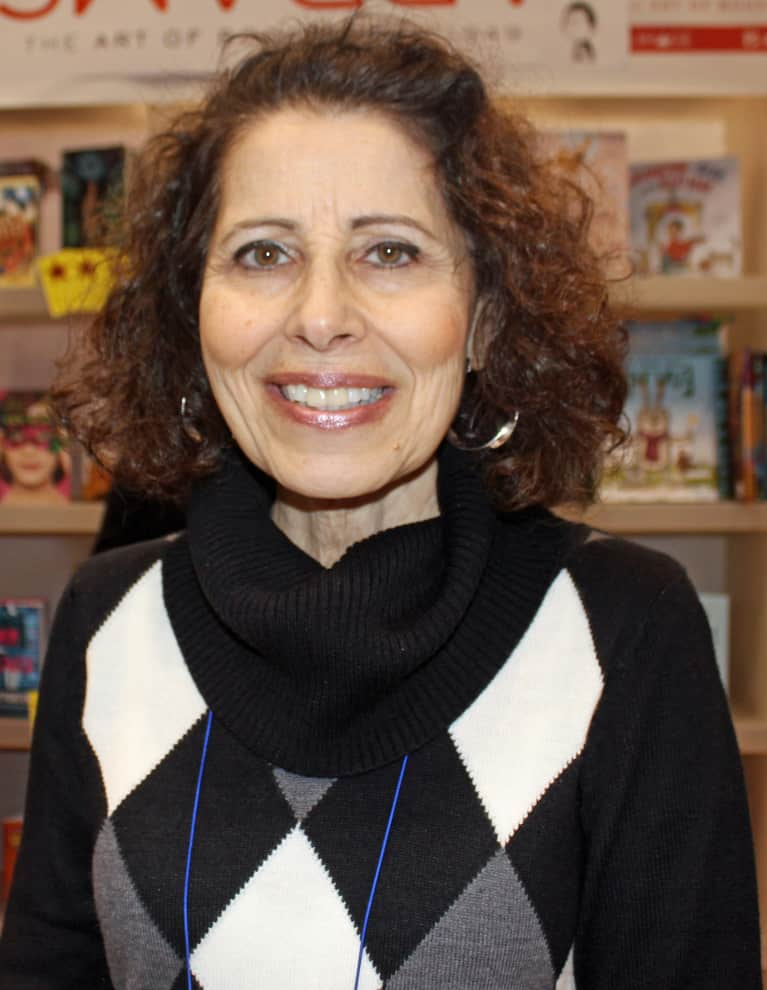 Leslea Newman, author and editor, 1955-present
Newman is best known for then-controversial children's book, Heather Has Two Mommies (1989), which tells the story of two lesbian parents who conceived Heather via artificial insemination. It's been called the first lesbian-themed children's book ever published.
Newman writes prolifically on self-acceptance and alternative lifestyles. She's written 60+ works, including her 1991 book SomeBODY To Love: A Guide To Loving The Body You Have.
The chapter titles are incredibly progressive: "A Day Without Obsessing about Food," and "Loving the Binger/Loving the Starver." Newman was one of the earliest writers to acknowledge and embrace the issues American women face when making simple food choices.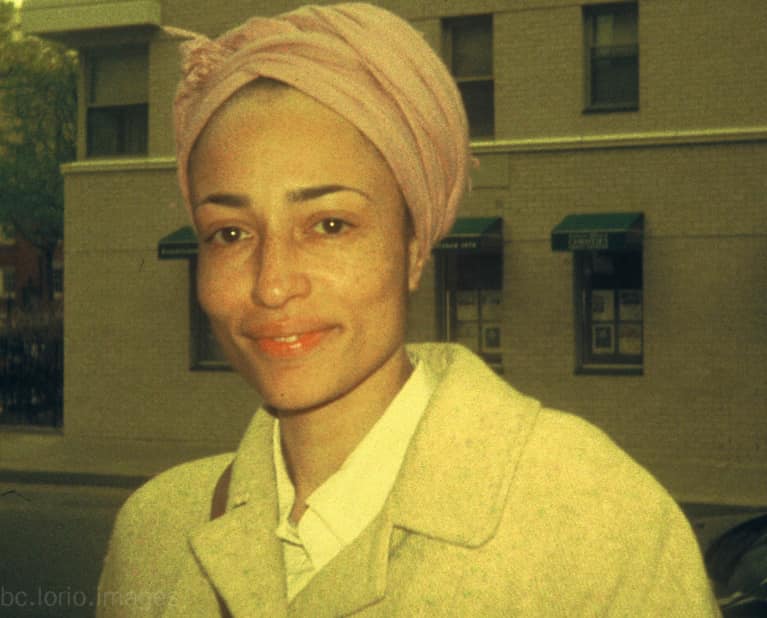 Zadie Smith, writer, 1975-
In her short career (she's written four novels, so far), Smith has become a critical darling. A tenured professor in New York University's Creative Writing Program, her novel, White Teeth, was included in Time magazine's list: TIME 100 Best English-language Novels from 1923 to 2005.
Her Jamaican mother and English father divorced when she was 14, and Smith explores the disillusion of mixed-race families in her work. Similarly preoccupied with the trope of "the beautiful woman," she creates layered female characters.
FEM Magazine writer Kanyin Ajayi sums up why Smith's depiction of women is a necessary kind of feminism: "I hope that eventually we all learn how to want more than just being wanted."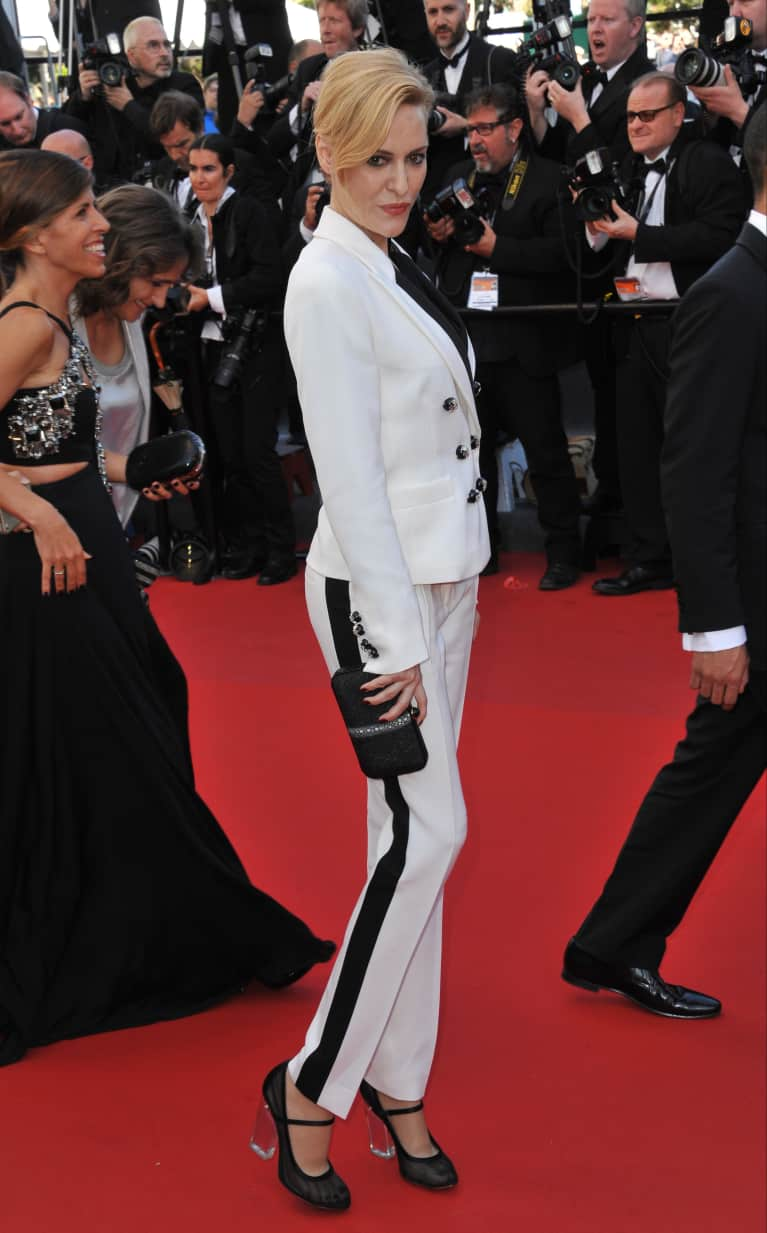 Aimee Mullins, athlete, model, and activist, 1976-
Born with missing fibula bones, Mullins had both her legs amputated when she was just a year old. Hardly slowing her down, Aimee competed in sports from childhood, eventually becoming the first amputee in history to compete in the NCAA at Georgetown University. Mullins competed at the Paralympics in 1996, setting world records in the 100 m, 200 m, and long jump.
Beyond just kicking ass at sports, Aimee has been vocal about body identity, and innovation in prosthetic design. Her TED Talk, My 12 Pairs Of Legs, frames her prosthetics as giving her superpowers. Watch it, and you'll never think about "disability" the same way again. This is perhaps why it's one of the most viewed talks of all time.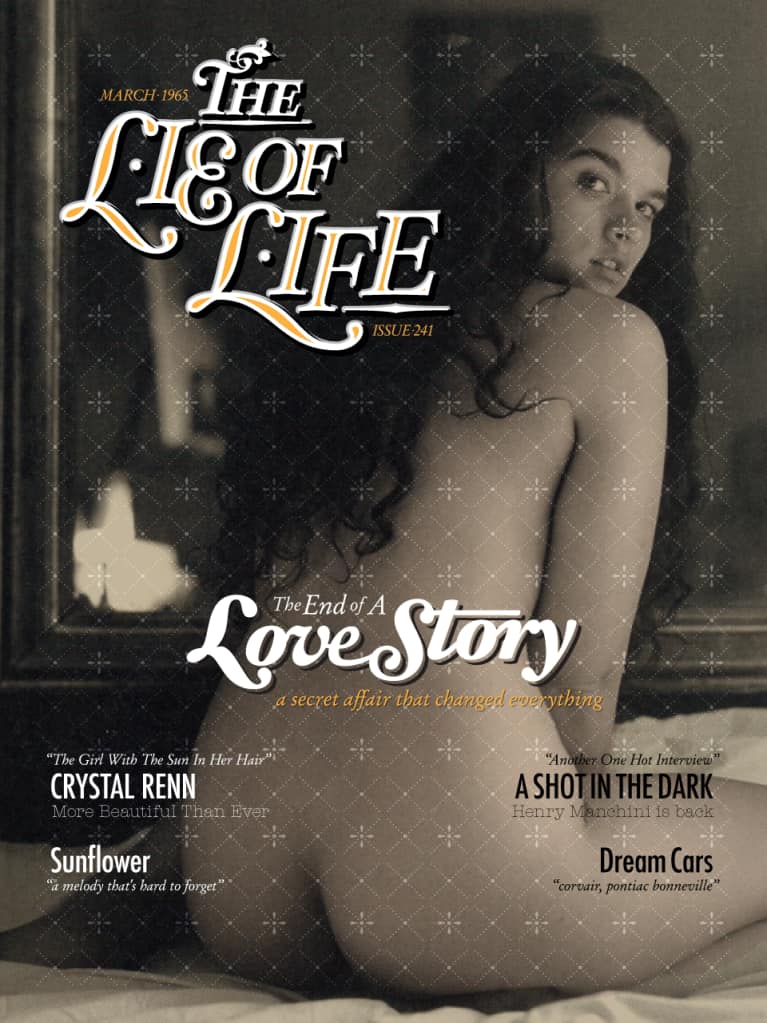 Crystal Renn, model, activist, author, 1986-
Scouted by a modeling agent at 14, Renn was told to lose a third of her body weight. She did, and suffered from anorexia for years. Eventually, she decided to overhaul her lifestyle and gained 70 pounds, in a healthy way. Trading on the credibility she'd built as a straight size model, she entered the plus-size modeling industry as a size 12.
One of the first plus-size models to be tapped for high end campaigns and runway work, Renn has been instrumental in broadening the scope of possibility for plus models around the world.
In all her spare time, she has written an incredibly honest, vulnerable book called Hungry: A Young Model's Story of Appetite, Ambition and the Ultimate Embrace of Curves, detailing her struggle to accept herself, and becoming an icon of the healthy body movement in the process.