Yoga & Meditation Helps Inner-City Kids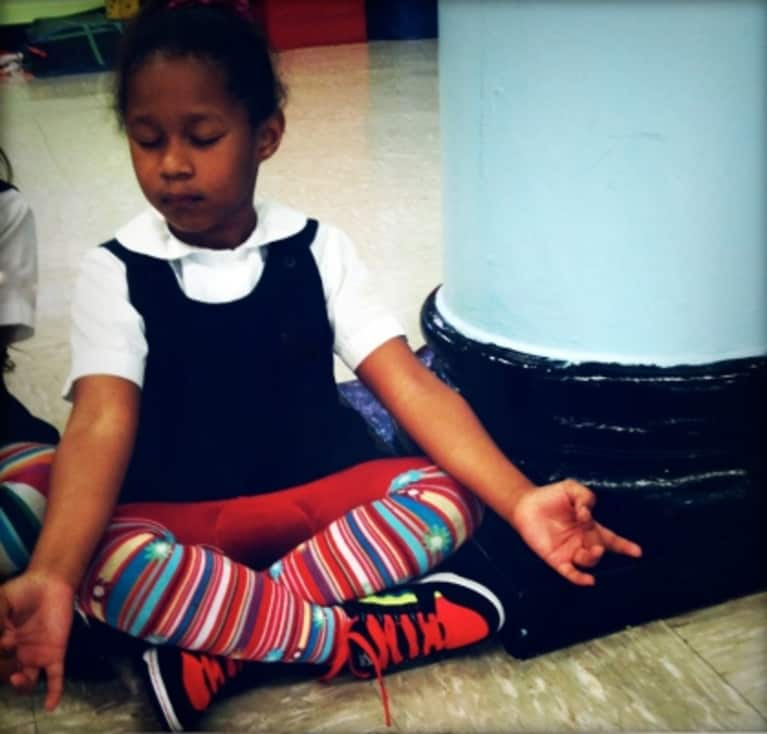 Though I'm probably preaching to the choir here, there are numerous benefits to having a yoga and meditation practice. And those who need it the most often don't have the tools, education, or access to either.
We're amidst exciting change, and there are a lot of great people and programs looking to bring these practices to everyone. We've talked about David Lynch's meditation program for veterans, yoga and meditation in prison, and even yoga for men! (Yes, this is a personal favorite of mine.) But you could certainly say that the one group who needs yoga the most could be kids, especially those in lower-income areas in inner-cities who are already predisposed to stress, anxiety, and depression. These kids might become tougher as they build layers to deal with stuff, but it still takes a toll.
The Baltimore Sun reports on a yoga and meditation program in Baltimore for inner-city kids that's making a huge difference. A quote from an 11-year-old kid says it all as he talks about how yoga has helped his concentration in school: "It's easy. I just close my eyes and think about the sunrise. I can block all that other stuff out."  Another participant, now 20-years-old, went as far as saying that yoga "saved" him.
Pretty awesome, right? Namaste to that!
image via kids yoga guru Sarah Herrington