5 Recipes To Take Gluten-Free Noodles To The Next Level
mbg Contributor
By Leah Vanderveldt
mbg Contributor
Leah Vanderveldt is an author living in Brooklyn, New York. She received her bachelor's in communications and media from Fordham University, and is certified in culinary nutrition from the Natural Gourmet Institute. She is the author of two cookbooks: The New Nourishing and The New Porridge.
We spotted some great meals starring gluten-free noodles on the #mindbodygram Instagram hashtag — including some zoodles and other spiralized veggies. These ideas will keep us inspired to cook all week long!
Keep sharing your dishes with us at #mindbodygram to let us know what you're cooking.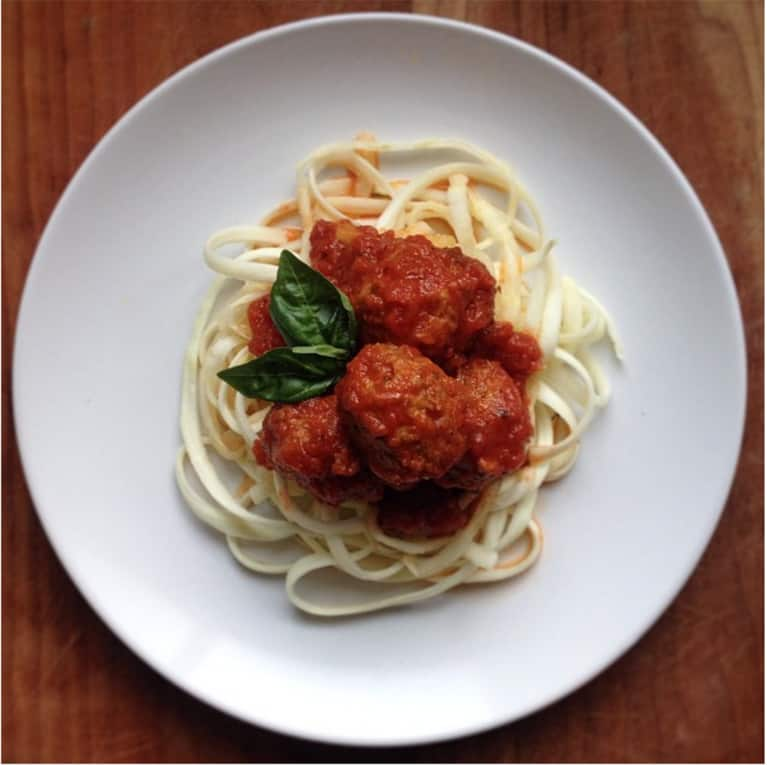 @iamfoodhappy added more plants to this classic dish. "Zoodles & meatballs — super simple fast low-carb gluten-free high-protein meal! Ya! More tasty than I imagined."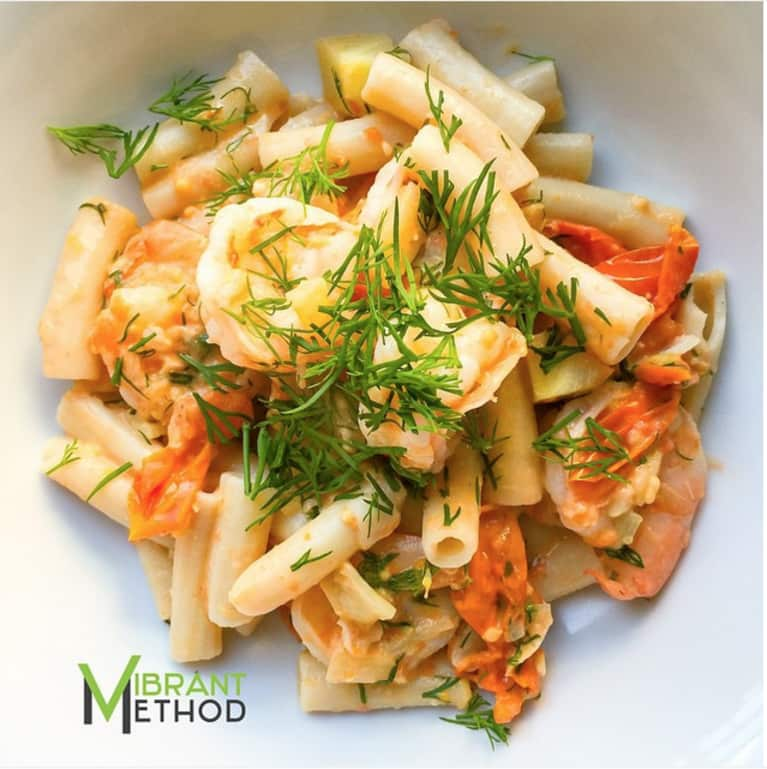 @vibrantmethod made gluten-free pasta look amazing. "What's for Dinner? Shrimp pasta with sautéed fennel + cherry tomatoes mixed in a creamy goat cheese + lemon zest sauce. I ❤️ Shrimp as a quick-cook protein source."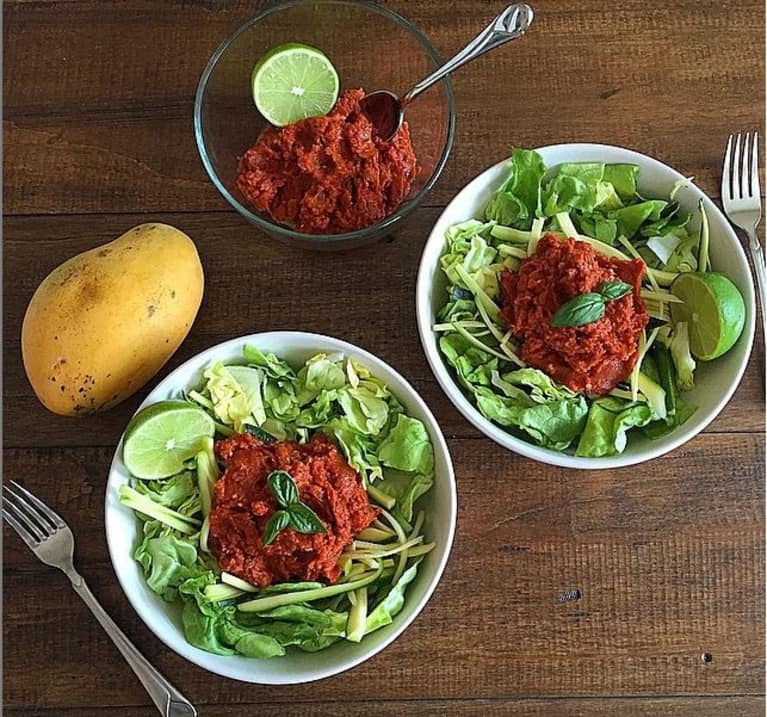 @lbn_life topped zoodles and butter lettuce with a raw tomato sauce:
1 tomato
1/2 mango
3 green onions
a handful of cherry tomatoes
sundried tomatoes
lime
basil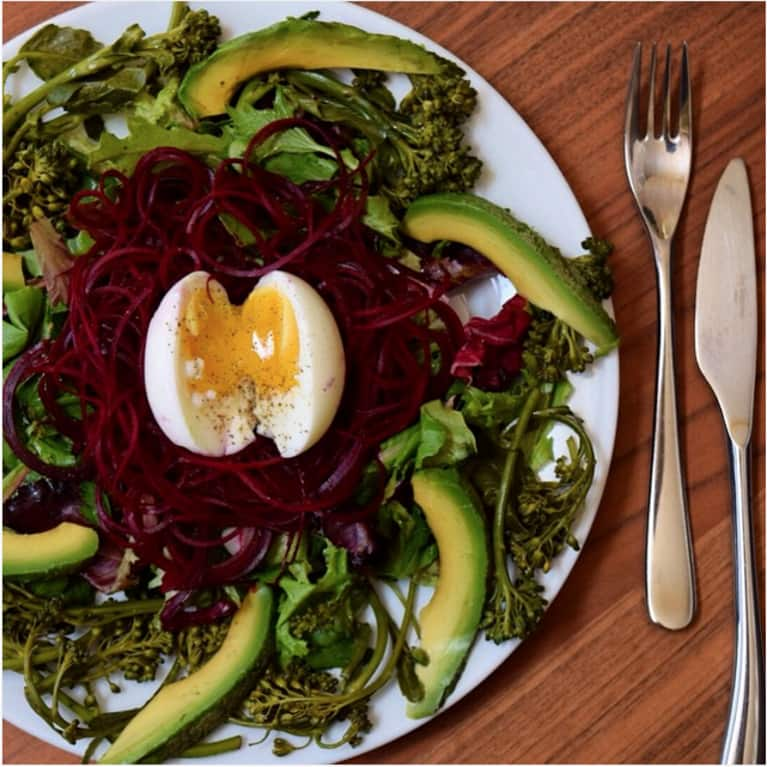 @alexandraleny mixed it up with some spiralized beet noodles. "Simple salad of spiralized beets, steamed broccolini, lots of greens, scallions, avocado and parsley topped with a soft boiled egg."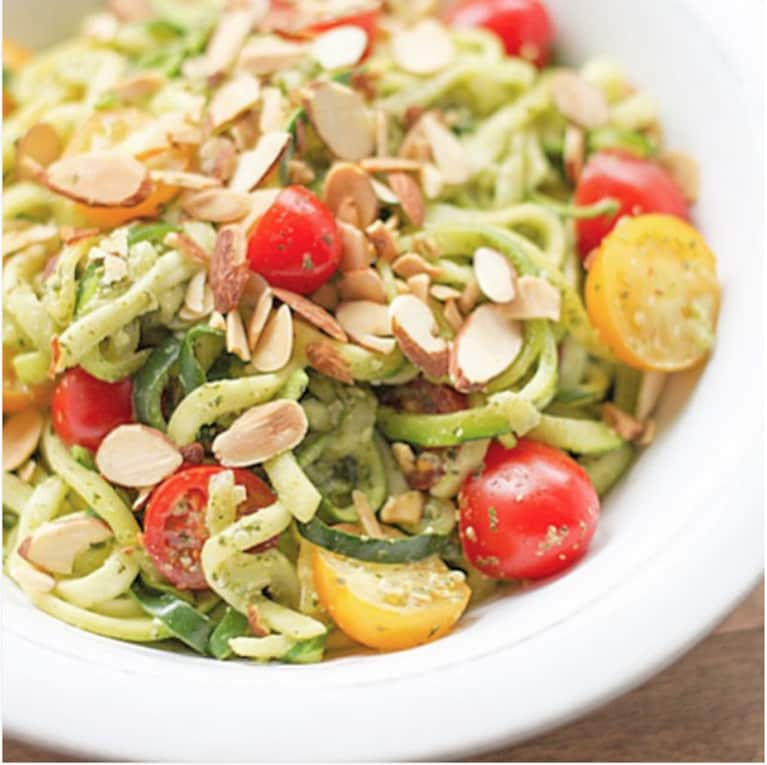 @calmingkitchen put together the perfect summer meal. "Fresh and healthy zucchini noodle pasta with pesto and tomato."