5 Recipes To Take Gluten-Free Noodles To The Next Level
We spotted some great meals starring gluten-free noodles on the #mindbodygram Instagram hashtag — including some zoodles and other spiralized veggies. These ideas will keep us inspired to cook all week long!
Keep sharing your dishes with us at #mindbodygram to let us know what you're cooking.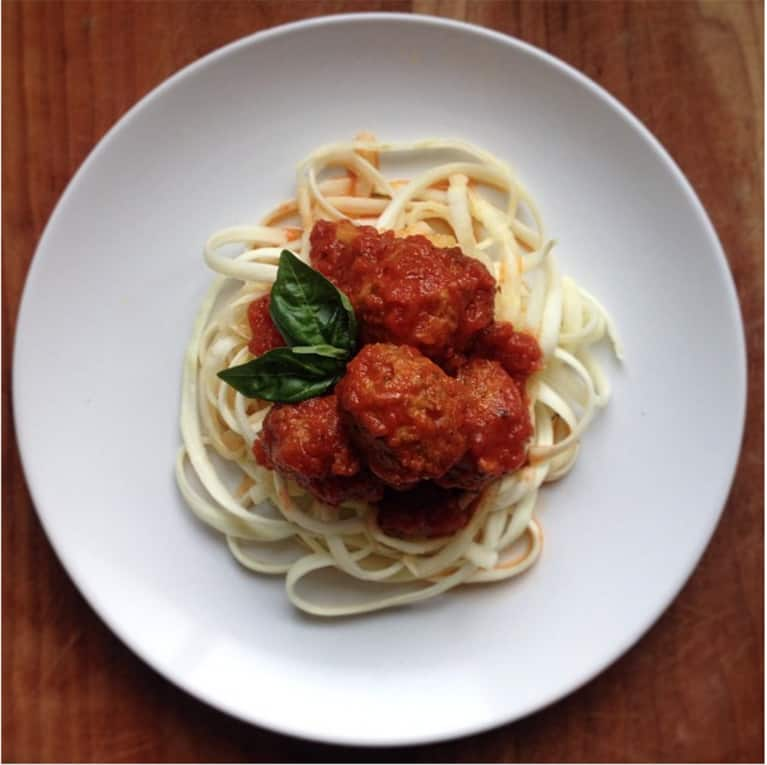 @iamfoodhappy added more plants to this classic dish. "Zoodles & meatballs — super simple fast low-carb gluten-free high-protein meal! Ya! More tasty than I imagined."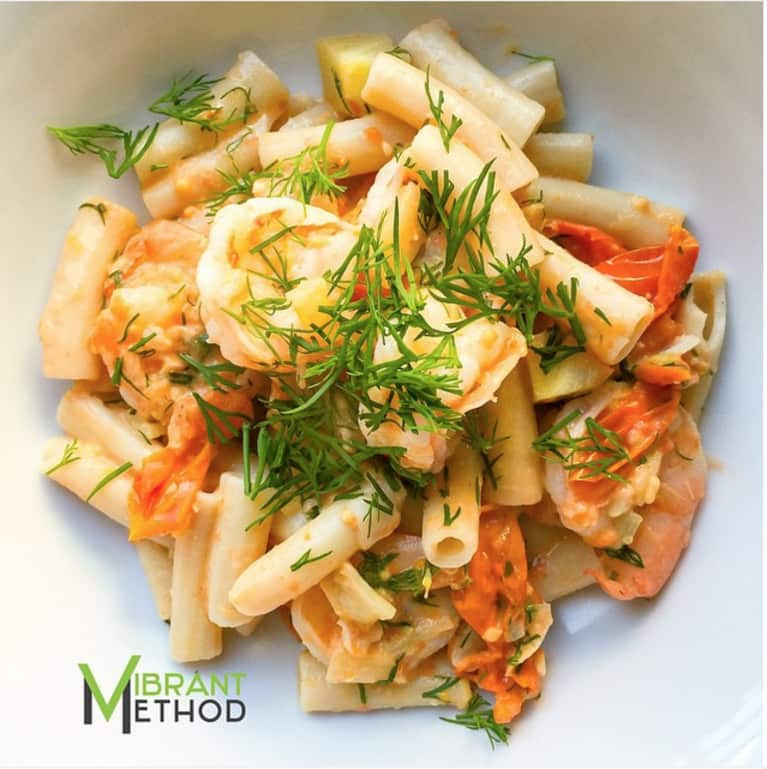 @vibrantmethod made gluten-free pasta look amazing. "What's for Dinner? Shrimp pasta with sautéed fennel + cherry tomatoes mixed in a creamy goat cheese + lemon zest sauce. I ❤️ Shrimp as a quick-cook protein source."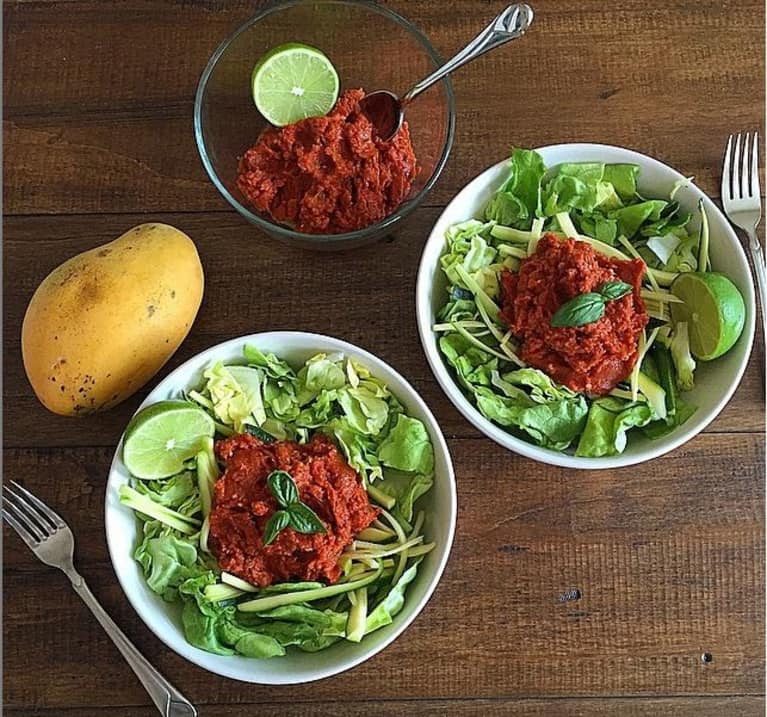 @lbn_life topped zoodles and butter lettuce with a raw tomato sauce:
1 tomato
1/2 mango
3 green onions
a handful of cherry tomatoes
sundried tomatoes
lime
basil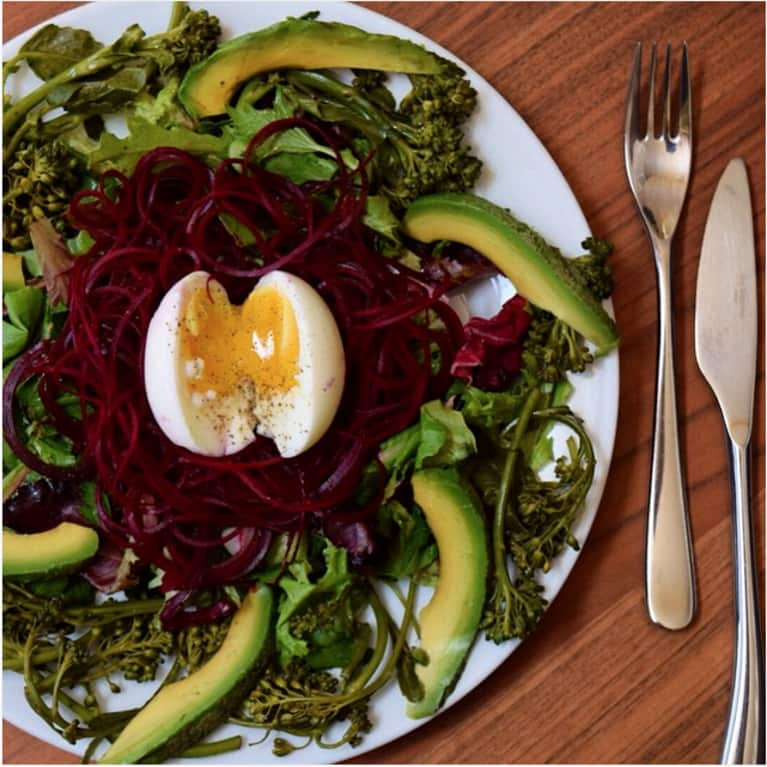 @alexandraleny mixed it up with some spiralized beet noodles. "Simple salad of spiralized beets, steamed broccolini, lots of greens, scallions, avocado and parsley topped with a soft boiled egg."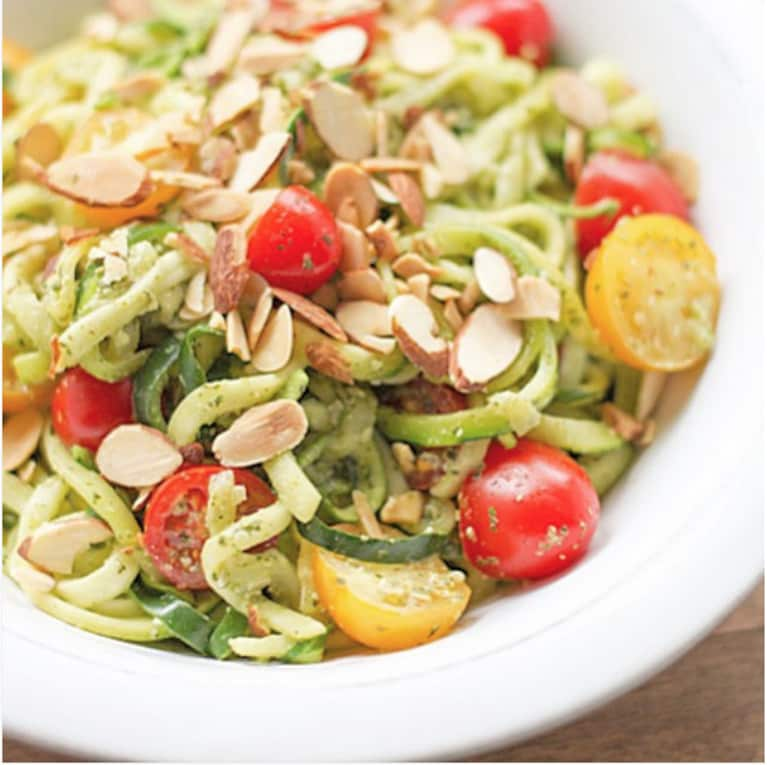 @calmingkitchen put together the perfect summer meal. "Fresh and healthy zucchini noodle pasta with pesto and tomato."