Soothe Your Skin With This DIY Garden Mint Astringent
As the days adjust to growing longer and warmer, your skin goes through a seasonal transition as well, making cooling astringents a great addition to your natural beauty routine.
One cooling herb that's readily accessible in our gardens and grocery stores is fresh mint. Mint is incredibly soothing for any sort of skin inflammation on all ranges of skin types and afflictions, including acne and razor burn. Even conventional beauty products include mint (sometimes listed as menthe).
This simple minty fresh astringent recipe can be made now and will last you through the hot, summer months.
Minty Fresh Astringent
Ingredients
2 tablespoons fresh mint (peppermint, spearmint or lemon balm)
1/2 cup witch hazel
1/2 cup cheap vodka
Sealable jar
Glass spray bottle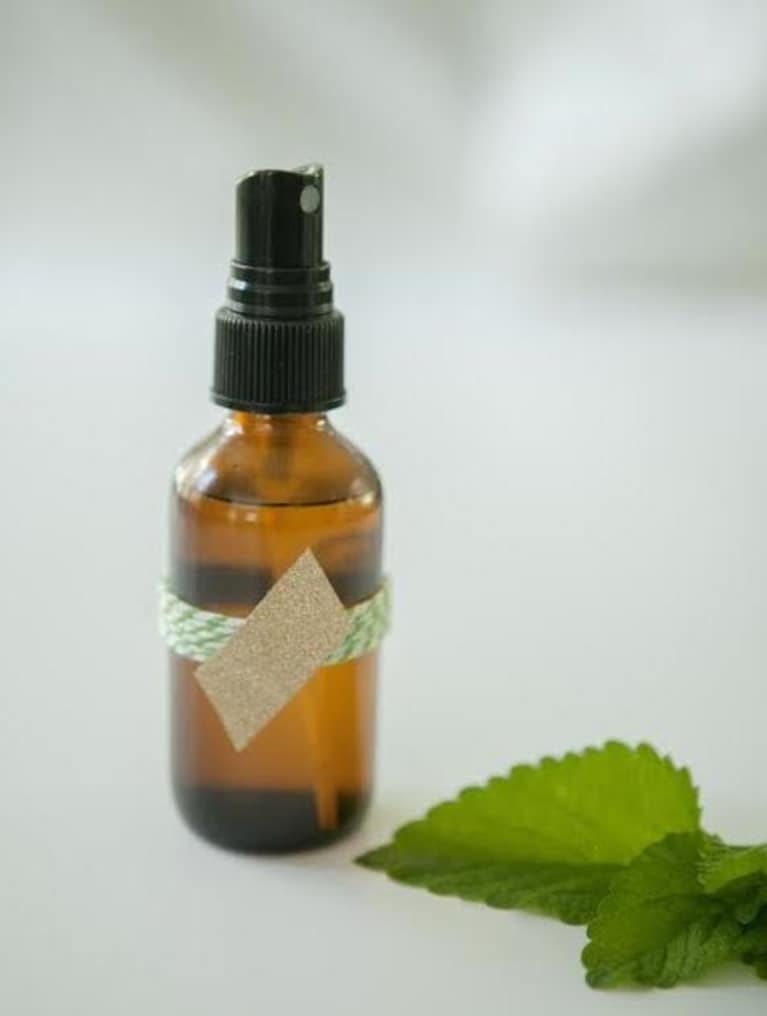 Tear your mint leaves up and place at the bottom of your sealable glass jar. Pour vodka and witch hazel over it and seal tightly.
Place the jar in a cool, dark place and allow to mixture to steep for two weeks, shaking it every few days.
After two weeks, strain the liquid from the solids and pour into a glass spray bottle.
To apply, shake your bottle before using to activate ingredients. After the shower and/or shaving, spritz the astringent on face and any other desired area. You can also apply with a cotton pad in a dabbing motion. Follow with moisturizer.
Will keep for six months stored in a cool, dark cupboard and sealed tightly.
Photos by Stocksy, Rosa Delgado